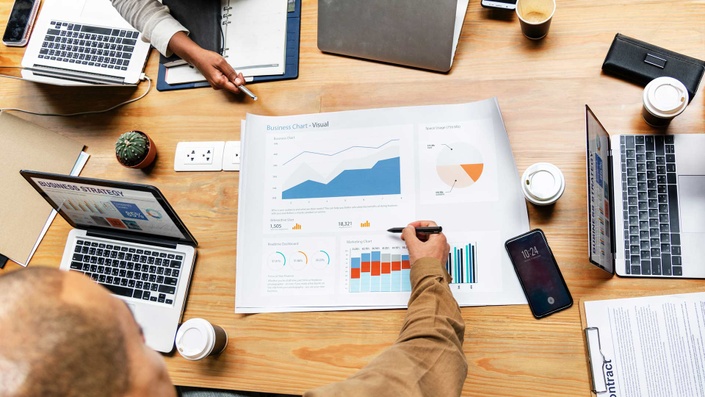 3-hr Virtual Seminar: Project Management in Human Resources
Wed, May 20, 2020 12:00 PM – 05:00 PM EDT 180 Minutes Credits HRCI 3 & SHRM 3 PDCs
Enroll in Course
Speaker:Teri is the founder and President of Hindsight Human Resources Teri Morning, MBA, MS, specializes in solving company "people problems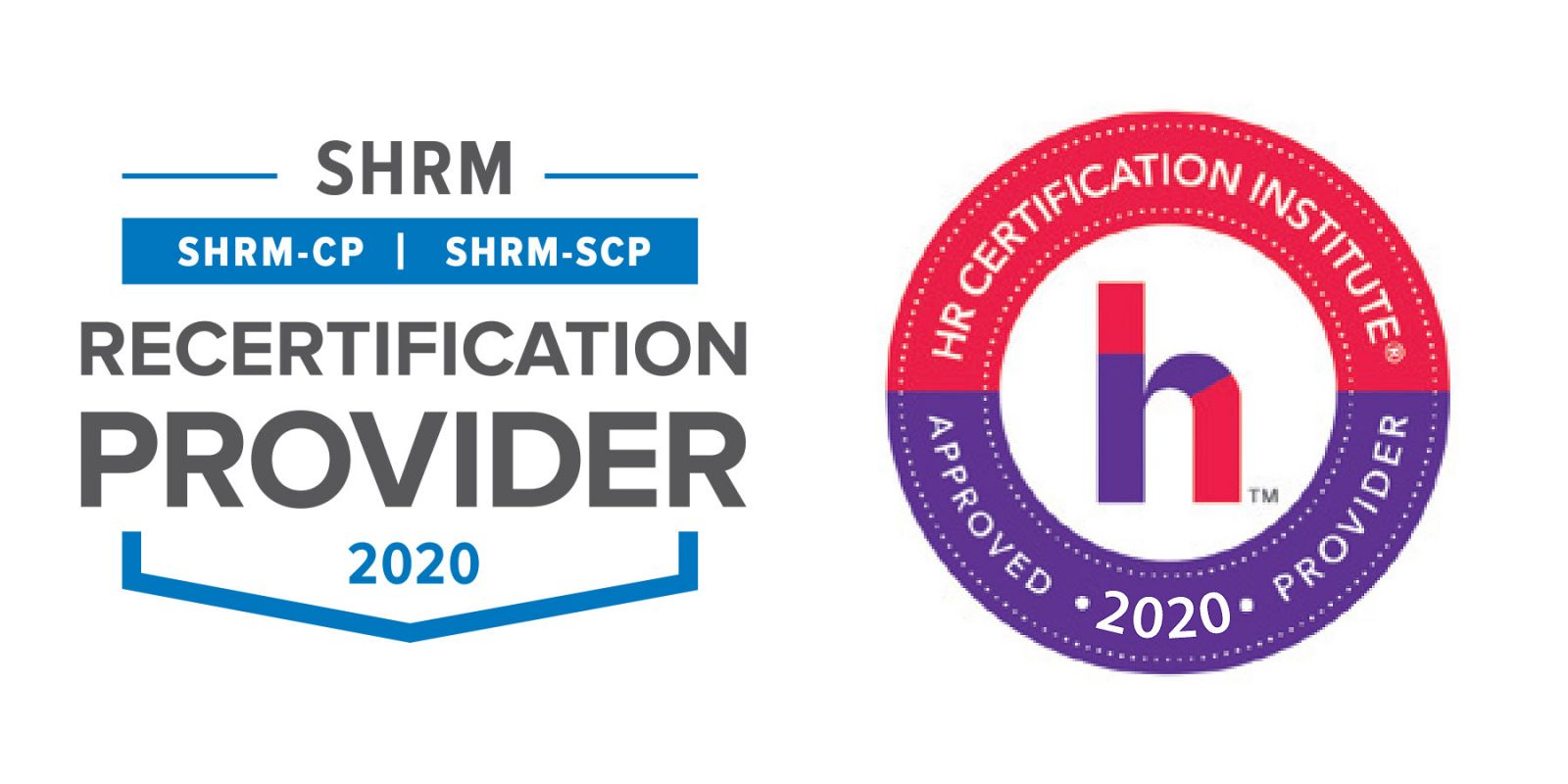 Areas Covered
Benefits of honing your Project Management Skills
• Understanding the Big Picture, the four processes involved in project work
• Understanding Work Breakdown Structures and scheduling the work
• How to Identify and Manage Risk
• Understanding unique challenges in HR project management
• How to extract lessons from every HR project and apply them in future projects

Session Outline:
• The Science of Project Management and the HR Professional
• Project Management as a Process
• The Cast of Characters
• A Written Charter
• A Framework for Action
• Work Breakdown
• Scheduling the Work
• Adjustments and Trade-Offs
• Managing Risk
• Project Adaptation
• Getting Off on the Right Foot with Effective Meetings
• Keeping on Track
• The Closedown Phase
• Managing Varied HR Projects
• Supporting Critical High-Level Projects
• Next Steps, Honing your PM Skills
• Implementation Tools
Overview
Planning is everything - and ongoing. On one thing all Project Management texts and authorities agree: The single most important activity that project managers engage in is planning - detailed, systematic, team-involved plans are only the foundation for project success. And when real-world events conspire to change the plan, project managers must make a new one to reflect the changes. So planning and re-planning must be a way of life for project managers.

To be successful in HR and strategic planning, HR professionals must have a good understanding and practical ability to manage projects. Knowing how to effectively design, develop, and implement a project from beginning to end is critical for on-time and in-budget completion. A good program matched with outstanding implementation is your organization's best assurance of success. It is also an undeniable sign of good management. Strategy creation is about doing the right things and implementation is about doing things right. Therefore, it is very important that effective implementation of your project is as good as your strategy since a great strategy is worthless if that strategy is carried out poorly.

Background:

There are certain benefits to the professional who is able to master the process of project management:
• Achieve crucial results and ensure those results meet team, department, and the organization's strategic objectives.
• Become a master at getting things done on time, within budget, and according to those quality standards your organization is known for.
• Minimize the time it takes to get the job done by finding ways to deliver on your objectives within reasonable time horizons while avoiding business cycle risks.
• Use resources effectively to save time and money while helping teams make the best use of their valuable time.
Why you should attend:
You as an HR leader play a major role in shaping your company's strategy as well as ensuring that the strategy is carried out as planned. While there is much written about the creation of strategy, there is little written about implementation. Therefore, in this webinar, we will talk about strategic and effective management and implementation of programs and ways in which you, as an HR professional, can facilitate both in your company. More specifically, this session will focus on how project management is becoming a critical success factor in the overall HR organizational strategy.
Who will Benefit :

• HR Practitioners
• HR Leaders and Team Leads
• Organizational Strategy Leaders
This activity has been approved for 3 HR (General) recertification credit hours toward aPHR, PHR, PHRca, SPHR, GPHR, PHRi and SPHRi recertification through HR Certification Institute (HRCI). Please make note of the activity ID number on your recertification application form. For more information about certification or recertification, please visit the HR Certification Institute website at www.hrci.org
This program is valid for 3 PDCs for the SHRM-CP® or SHRM-SCP®
Your Instructor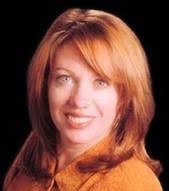 Teri is the founder and President of Hindsight Human Resources
Teri Morning, MBA, MS, specializes in solving company "people problems." She provides HR department expertise to small and mid sized companies.
Teri also sources HR software solutions for incident tracking, employee relations, safety (Incident Tracker), compensation (Compease) and performance management (Performance Pro).
Twenty+ years human resource and training experience in a variety of fields, including retail, distribution, architectural, engineering, consulting, manufacturing (union), public sector and both profit and non-profit companies.
Teri has enjoyed consulting with employers on their problems and trained managers and employees for over 20 years, meeting and working with employees from all types of businesses.
In addition to a MBA, Teri has a Master's degree in Human Resource Development with a specialization in Conflict Management.
Teri was certified by the State of Indiana in mediation skills, and Teri is currently certified in Project Management and IT Management and qualified as a Myers-Briggs practitioner. Teri has held the PHR, SPHR, SPHR-CA and SHRM-SCP certifications.
Frequently Asked Questions
What is a webinar?
A webinar is an interactive web conferencing medium that is a blend of audio, synchronized slides, polling and Q&A sent over the Internet. Webinars allow you to access the LIVE content at your convenience.
At what time should I login for the webinar?
The right time to login would be at least 20 minutes before the webinar - to check if your computer is working fine – audio and video. You will receive a mail a few days in advance of the webinar scheduled date and time with instructions to you–re your system settings for compatibility. Smart HR Learn recommends that the computer be tested at least an hour or two before the webinar is scheduled to begin.;
Is there a provision for refund, if so, how?
In case you are unable to attend a Live webinar that you have registered for, you can send in a request for a refund by e-mail prior to 48 hours of the webinar's scheduled date and time. You must state the name of the course, date of purchase and the reason for the refund request. All refund requests will be considered and responded to within two business days of receipt of request. In the event of a no-show or the non-functioning of your PC or server there would be no refund provided. However, attendee substitutions are welcomed at any time
I am unable to attend a LIVE webinar. Is there a recording I can listen to?
Yes we also provide recorded Webinars, basically the completed audio visual recording of the LIVE webinar, which includes the Q&A session.