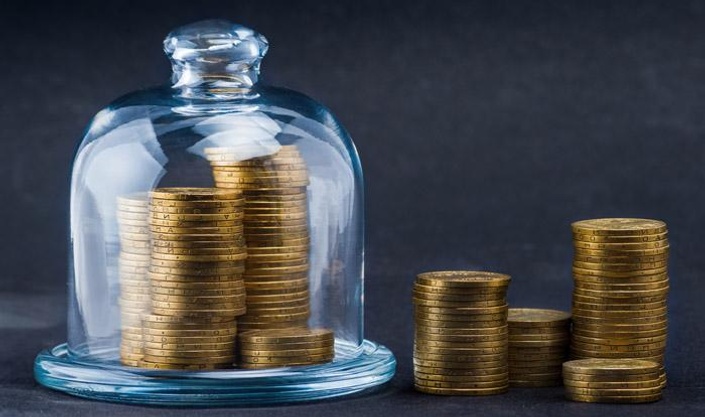 A Primer on the Structure, Taxation and Regulation of Group Voluntary Benefits Live Webinar Training
On Demand Webinar Credits CPE, HR Certification Institute, SHRM, NASBA ( In Partnership With Lorman Business Center, LLC)
July 22 at 1:00 - 2:30 pm EST
Be sure to give voluntary benefit programs the attention they require and understand how they are organized, taxed and regulated.

The term voluntary benefits includes and generally refers to a broad range of products, including life, disability, critical-illness and accident insurance, and hospital and fixed indemnity insurance, as well as pet coverage, ID theft protection, legal services and financial counseling, among others. A subset of these - accident, critical illness, and hospital indemnity coverage - are being increasingly made available by U.S. employers of all sizes and in all sectors. These programs may be (and often are) offered on an employee-pay-all basis or they may be partially or (less often) fully subsidized by employers. These benefits are attractive because employees can obtain coverage at group rates, which are generally less expensive than individual market products. The purpose of this topic is to describe the design of commercially available group voluntary products and to explain how they are taxed and regulated.
Voluntary benefit programs, particularly those providing accident, critical Illness, and hospital indemnity coverage, have become commonplace as employers seek to deliver added, cost-effective value to employees. While these benefit programs are relatively low-dollar and seemingly simple, they are nevertheless heavily regulated - both federally (under ERISA, the Internal Revenue Code and the ACA) and by the states (under state insurance law). This topic is aimed at financial officers, compensation and benefits managers, and their respective advisors. It explains how voluntary benefit programs are organized, taxed and regulated. It also delves into the particulars of product design to enable purchasers to make informed purchasing decisions. The information is designed to ensure that voluntary benefit programs are not treated as a mere afterthought, but rather are given the attention that they require and deserve.
Learning Objectives
You will be able to describe how to diligently select quality voluntary benefit products.
You will be able to discuss how voluntary benefits can avoid having to comply with the ACA.
You will be able to explain how voluntary benefits are taxed to employees.
You will be able to identify which voluntary benefits programs can be offered alongside HSAs.
Agenda
What Are Voluntary Benefits and How Do They Work?
A Brief Course in Excepted Benefits
The Application of ERISA Title I: Participant Communications and Protections
Tax Treatment: Income and Payroll Taxes; Cafeteria Plans
The ACA, HIPAA and COBRA, Etc.
Coordination With HSAs (Disregarded Coverage and Permitted Insurance
Deconstructing Commercial Voluntary Benefits Products
New Kid on the Block: Excepted Benefit HRAs
This live webinar is designed for human resource and benefits managers, controllers, CFOs, employee relations managers, payroll professionals, business owners and managers, presidents and vice presidents.
Your Instructor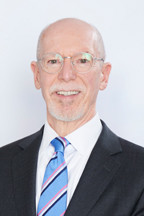 Member of Mintz, Levin, Cohn, Ferris, Glovsky and Popeo, P.C., and chair of the firm's employee benefits and executive compensation practice
Represented the Romney administration in connection with the 2006 Massachusetts health care reform law
Rated nationally and in Massachusetts by Chambers and Partners
Obtained a key U.S. Department of Labor advisory opinion fully insurance multiple employer welfare arrangements
Wrote Bloomberg BNA Health Care Reform Advisor, a comprehensive work on the impact of the ACA on employers and group health plans
Testified before the U.S. Senate Finance Committee in connection with their consideration of the ACA
Chair, Bloomberg Tax, Compensation Planning Advisory Board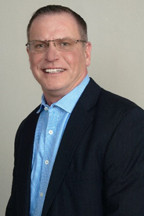 Kirk Watkins
Trion Group, a Marsh & McLennan Agency, LLC
Leads the captive insurance programs for Trion Group, a Marsh and McLennan Agency, LLC, based in King of Prussia, Pennsylvania

He is responsible for coordinating all aspects of the captive insurance area including business development, client services, underwriting, reinsurance agreements, carrier relationships, marketing, communications and new product development

Specializes in reinsurance programs for employee benefits, electronic product warranty and medical stop-loss programs

He has successfully created reinsurance programs that provide low-risk, diversification and profitable third-party premium for both onshore and offshore captive insurance companies; his largest program to date serves 149,000 employees and will provide $25M in savings for the company and its employees, while providing over $2M in surplus to their captive

Prior to joining MMA, he was the president of e-Duction, Inc., an affiliate of First Data Inc. where he created a patented program that provided a 0% interest MasterCard to employees, which reduced 401(k) and payday lending; the program provided substantial savings, reduced financial stress for employees and enhanced benefits with increased efficiency for employees

Pennsylvania Property, Casualty, Accident, Health, Life, Annuities licenses; previously held Series 7, 66 and 63 licenses

Graduate, Pennsylvania State University; executive certificate in negotiations for senior executives, Harvard Business School
Credits
Live Webinar Registration

HR Certification Institute 1.5

This program has been approved for 1.5 (General) recertification credit hours toward aPHR(TM), aPHRi(TM), PHR®, PHRca®, SPHR®, GPHR®, PHRi(TM) and SPHRi(TM)recertification through HR Certification Institute® (HRCI®). For more information about certification or recertification, please visit the HR Certification Institute website at www.hrci.org.

SHRM 1.5

Lorman Education Services is recognized by SHRM to offer Professional Development Credits (PDCs) for the SHRM-CPSM or SHRM-SCPSM. This program is valid for 1.5 PDC(s) for the SHRM-CP or SHRM-SCP. For more information about certification or recertification, please visit www.shrmcertification.org.

CPE 1.8 including Personnel/HR 1.8

Lorman Education Services is registered with the National Association of State Boards of Accountancy (NASBA) as a sponsor of continuing professional education on the National Registry of CPE Sponsors. State boards of accountancy have final authority on the acceptance of individual courses for CPE credit. Complaints regarding registered sponsors may be submitted to the National Registry of CPE Sponsors through its web site: https://www.nasbaregistry.org/cpas/complaints. For more information regarding administrative policies such as complaint and refund, please contact our offices at 866-352-9539. CPE Credit: Maximum Credit Hours: 1.8 each session (based on a 50 minute credit hour). You must attend at least 50 minutes to obtain credit. Field of Study: Personnel/HR for 1.8 hours. Prerequisite: . Level of Knowledge: Intermediate. Teaching Method: Seminar/Lecture. Advance Preparation: None. Delivery Method: Group Internet Based. Please refer to the information in this brochure for outline, course content and objectives. Upon completion of this course, you will receive a certificate of attendance. Final approval of a course for CPE credit belongs with each state's regulatory board. Please note: In order to receive CPE credit for this course you MUST use the streaming audio option, as well as enable and complete the required progress checks.

Lorman Business Center, LLC. is a registered provider for CPA CPE through the State Education Department of New York, Sponsor number: 000640. The following course will carry the subject area of Advisory Services for 1.5 hours.

OnDemand Webinar
This course was last revised on May 15, 2012.
No Credit Available

This program does NOT qualify, nor meet the National Standard for NASBA accreditation.