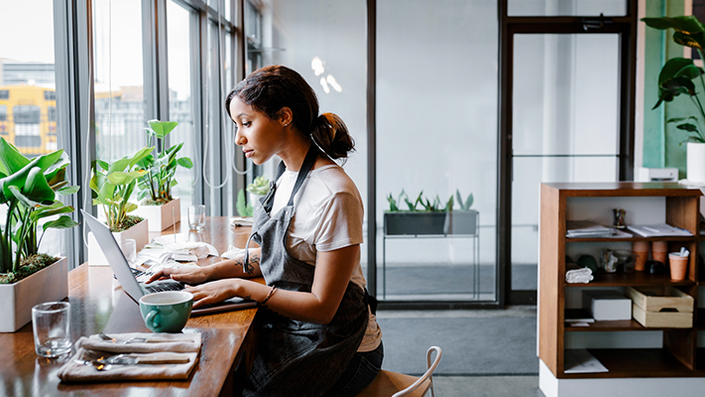 Back to Work in 2021 & Beyond: How do we create a flexible, responsive, & safe "new normal?"
On Demand Webinar Duration 90 Minutes Credits HRCI 1.5 & SHRM 1.5 PDCs
Enroll in Course
Speaker: Rebecca Staton-Reinstein, Ph.D. and president of Advantage Leadership, Inc., has managed a wide variety of projects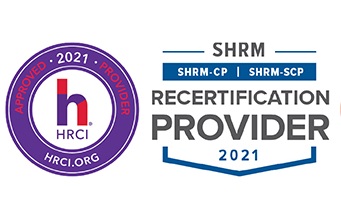 Overview
Organizations are grappling with how to restructure work, the workplace, and the effective delivery of programs and services as the COVID situation evolves and many are contemplating reopening. For some the challenge will be to return to onsite work after over a year at home. For others, the best solution may be to continue working from home with perhaps occasional days onsite.
During the pandemic, you may have recognized there are functions which don't require people to be onsite 100% if the time. You may have re-evaluated how you deliver your products, programs or services or expanded use of technology. The "new normal" will NOT look like the "old normal."
Why Should You Attend
As people return, some many adjust quickly while others may require more time. Some may have symptoms of stress while a few may even show signs of PTSD. Some may have lost loved ones to the virus or even been sick themselves. Their emotional needs may require greater understanding and support.
The key to success will be deciding in your organization how to remain flexible, responsive, innovative, and safe. Developing solutions will NOT be a one-size-fits-all effort as each organization must figure out what works best in your environment.
Some of your products, services or programs may have been altered during the pandemic. How do you decide which ones to continue delivering in the new way and which ones to return to the former approach? Have new needs arisen among customers, clients or constituents which you should address?
There are so many questions and not necessarily so many easy or quick answers. You and your board, management team, staff, and legal representatives will face a new set of challenges and need to take a strategic approach and develop a well-thought-out plan.
Areas Covered
What challenges do we anticipate when we return?
What have our customers, clients or constituents experienced?
What new needs should we consider addressing?
What logistical issues do we need to examine including physical facilities, technology, or supply chain?
What emotional issues do we need to anticipate with staff and how can we prepare to deal with these?
What challenges will our HR and legal functions face?
How do we put together a strategic plan to return to the workplace and define the new normal?
How do we encourage adaptability and innovation?
How do we maintain flexibility in the "new normal" to better serve and remain responsive to our customers, constituents or clients and engage our staff?
What safety precautions must we install permanently?
Learning Objectives
As a result of this program, you will be able to:
Understand the challenges you will face in the "new normal"
Be prepared to work with staff, customers, clients, and constituents differently
Create and execute a new mission-based plan to address sort- and long-term change and challenges
Maintain flexibility, innovation, adaptability, and safety
Who Will Benefit
Leaders, managers, and board members returning after COVID disruptions
Public, private, and nonprofit leaders and managers
Human Resource leaders, managers, and generalists
This activity has been approved for 1.5 HR (General) recertification credit hours toward aPHR, PHR, PHRca, SPHR, GPHR, PHRi and SPHRi recertification through HR Certification Institute (HRCI). Please make note of the activity ID number on your recertification application form. For more information about certification or recertification, please visit the HR Certification Institute website at www.hrci.org
This program is valid for 1.5 PDCs for the SHRM-CP® or SHRM-SCP®
Your Instructor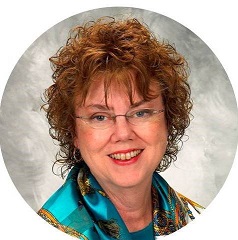 Rebecca Staton-Reinstein, Ph.D. and president of Advantage Leadership, Inc., has managed a wide variety of projects from starting an alternative high school to developing artificial organs to managing Section 8 public housing. She understands the pain of juggling too many tasks, relying on others for information with no authority to manage them, and struggling to keep too many powerful stakeholders from spoiling the project. She has developed project management programs for her clients around the world. She developed project management programs specifically for Human Resource professionals for training companies, webinar providers, conferences, and clients. She works with a variety of organizations to improve strategic leadership and planning, engage employees, and delight customers. Rebecca is the author of several books on strategic leadership and has been honored for her contributions on four continents.
Hi Rebecca. I need to give you an update on implementing project metrics in my organization. I followed the advice that you gave me a year ago and it worked like a charm. I appreciate your kindness and support. – Mission Assurance Director, Aerospace Contractor
We appreciate the robust program you provided our team. It was a great initial step towards a strategic [project] plan and fortified team spirit. We're looking forward to the follow up on the plan and continued team building. – Program Manager, Pharmaceutical Company
Thank you so much for the workshop you led last week that was very informative and productive. Everyone truly felt it was very worthwhile and we hope to continue seeing this to fruition. Great job on your part. I look forward to working with you more during the days and weeks ahead. – Division Manager, Pharmaceutical Company
Good morning Rebecca, just wanted to thank you so very much once again for facilitating the Council retreat. As always, your insight and command to keep everyone on track and to the point was stellar and I thank you for all you do. – Chairman, Chamber of Commerce
Thank you for advice on Friday. The meeting with my boss went great. He started the conversation about the ideas I had provided him. Some of them are going to be implemented immediately. Overall, I was able to implement your recommendations about creating a conversation around the ideas and making it about helping them. This improved the fluidity of the conversation and made it easier to compare perspectives. – Sales representative, Retail
Rebecca is a professional. She delivers what she promises, when she promises it. She knows what she is talking about and knows how to convey the message to everyone at all levels. Rebecca delivers lasting impact. – Business Consultant
We are integrating strategic thinking into everything we're doing, and the revenue results are amazing." EVP, Private Bank
We finally know how to lead and manage our teams effectively and the results are astounding improvement in on time delivery and customer satisfaction. Senior Engineering Manager, Shipping
I can't believe the change in our managers and supervisors – they have turned their teams around and productivity is going up." COO, Manufacturer