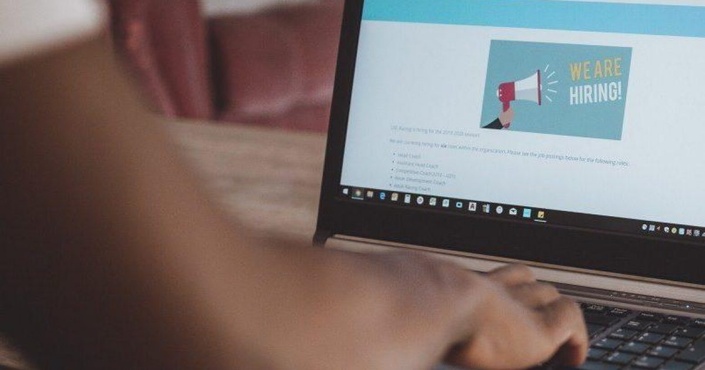 Ban-the-Box: Adopting Fair Hiring Standards in 2021
On Demand Webinar Duration 75 Minutes Credits HRCI 1.15 & SHRM 1.15 PDCs
Enroll in Course
Speaker: Diane L. Dee, President of Advantage HR Consulting, has over 25 years of experience in the Human Resources arena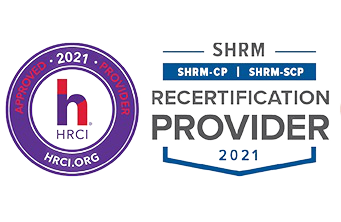 Overview
"Ban the Box" refers to the box on employment applications requiring applicants to disclose whether they have a prior criminal conviction. Current law prohibits employers from requesting or considering a candidate's conviction history until a conditional offer of employment has been made. Ban the Box is intended to push a background check later into the hiring process so that employers consider the applicant's qualifications before their criminal history. Nationwide, states, cities, and counties have different requirements as to when employers may request a criminal history or run a background check and what they can do with that information. If an employer runs a background check after a conditional offer of employment has been made, care must be taken before any adverse decision is communicated to the applicant as there are strict regulations governing this process. In the near future, it's anticipated that existing laws will broaden their reach to include private employers, resulting in greater enforcement of these laws.
Momentum for the ban-the-box policy has grown exponentially, particularly in recent years.Ban the Box was the rallying cry of the All of Us or None organizers that refers to removing the conviction history checkbox from a job application.All of Us or None is a grassroots, civil rights organization led by formerly incarcerated and convicted individuals.
At the national level, former President Obama endorsed ban-the-box by directing federal agencies to delay inquiries into job applicants' records until later in the hiring process.An employer's use of an individual's criminal history in making employment decisions may, in some instances, violate the prohibition against employment discrimination under Title VII of the Civil Rights Act of 1964, as amended.In the last twenty years, there has been a significant increase in the number of Americans who have had contact with the criminal justice system, and along with that, a major increase in the number of people with criminal records in the working-age population.

Why Should You Attend
Participation in this webinar will provide participants with the necessary information in order to provide job applicants with criminal histories a fair chance at employment by removing the conviction history questions from job applications and delaying background checks until later in the hiring process.

Areas Covered
Title VII of the Civil Rights Act of 1964
Ensuring conviction information in used fairly in the hiring process
Integrating the EEOC arrest and conviction record guidelines into the hiring process
Employers' Use of Criminal History Information
The EEOC's interest in Employer's use of Criminal Records in Employment Screening
Determining Disparate Impact of Policies & Practices that Screen Individuals Based on Records of Criminal Conduct
Determining whether a criminal conduct exclusion is job-related and consistent with business necessity
Nature and gravity of the offense or conduct
Employers best practices
Time that has passed since the offense, conduct and/or completion of the sentence
Fair-chance policies – Do they work?
What doesn't fair-chance policies do?
What you should know about the EEOC Arrest and Conviction Records
Green factors and Criminal Conduct Screens
Nature of the job held or sought
Who Will Benefit
Senior Leadership
Human Resources Directors
Human Resources Managers, Generalists & Representatives
Recruiters
Managers & Supervisors
Operations Managers
Compliance Professionals
This activity has been approved for 1.15 HR (General) recertification credit hours toward aPHR, PHR, PHRca, SPHR, GPHR, PHRi and SPHRi recertification through HR Certification Institute (HRCI). Please make note of the activity ID number on your recertification application form. For more information about certification or recertification, please visit the HR Certification Institute website at www.hrci.org
This program is valid for 1.15 PDCs for the SHRM-CP® or SHRM-SCP®
Your Instructor

Diane L. Dee, President of Advantage HR Consulting, has over 25 years of experience in the Human Resources arena. Diane's background includes experience in HR consulting and administration in corporate, government, consulting and pro bono environments. Diane founded Advantage HR Consulting in early 2016. Under Diane's leadership, Advantage HR provides comprehensive, cost-effective Human Resources solutions for small to mid-sized firms in the greater Chicagoland area.

Diane holds a Master Certificate in Human Resources from Cornell University's School of Industrial and Labor Relations and has attained SPHR, SHRM-SCP, sHRBP and HRPM® certification.

Diane is a member of the National Association of Women Business Owners and the Society for Human Resource Management. Additionally, Diane performs pro bono work through the Taproot Foundation assisting non-profit clients by integrating their Human Resources goals with their corporate strategies.