Speaker: Daniel T. Bloom is a well-respected author, speaker and HR strategist, who during his career has worked as a contingency executive recruiter
Who Will Benefit
C-Level executives
Managers
Supervisors
Stakeholders
Front-Line Employees
Cross-Functional Teams
Areas Covered
What is Big Data?
Big Data tools
Challenges of Big Data
TLS Continuum and HR
Overview
HR is confronted with a two-sided coin. Every time John Smith interviews a candidate and the organization hires them the candidate does not stay. Management is screaming what is causing this to happen. Do we blame John Smith? Do we blame the work environment? This management pushing the when response. This is big data in action.
As HR professionals we are more concerned with why things happen rather than when.
The Big Data and HR looks at the differences between answering the when question and the why question. He webinar also presents an alternative view to Big Data which will provide you with the same metrics as big data but in easier terms to understand the needs of the organization.

Why Should You Attend
Every time we turn around we hear the terms Ai, Artificial Intelligence, Big Data, Data Mining tossed and others around. In our subconscious we are concerned about how much others know about ourselves. Are our identities safe or open to the whole world? When we post on social media who all sees the information behind the post?We hear you, the world is awash in data.
At the same time, we are confronted with the dilemma in the workplace. Management confronts HR with two views of the organization. One view wants to know and understand when certain events will occur while others want to know why. Big Data is the supposed answer to the dilemma, but is it?
By participating in this webinar you will gain a better understanding of what Big Data is and can be while looking at alternatives to the overwhelming nature of huge data collection efforts.
This webinar is pre-approed for HRCI Business Credits for those listening to the presentation live.
This activity has been approved for 1 HR (General) recertification credit hours toward aPHR, PHR, PHRca, SPHR, GPHR, PHRi and SPHRi recertification through HR Certification Institute (HRCI). Please make note of the activity ID number on your recertification application form. For more information about certification or recertification, please visit the HR Certification Institute website at www.hrci.org
This program is valid for 1 PDCs for the SHRM-CP® or SHRM-SCP®

Your Instructor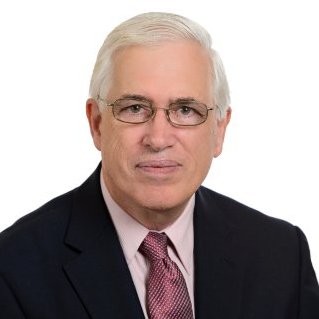 Daniel T. Bloom is a well-respected author, speaker and HR strategist, who during his career has worked as a contingency executive recruiter, member of the internal HR staff of a Fortune 1000 corporation, an HR Consultant and a Corporate Relocation Director for several real estate firms. He is an active participant within the HR social Media scene maintaining blogs since 2006 and has written over 40 articles, which have appeared online and in print; as well as published six books. He is certified as a Senior Professional in Human Resources by the Human Resources Certification Institute and as a Six Sigma Black Belt through the Applied Technology Program at St. Petersburg College. He is the Founder and Chief Executive Officer of Daniel Bloom and Associates, Inc., a human resource consulting firm dedicated to delivering evidence-based solutions empowering organizational change in the HR community.