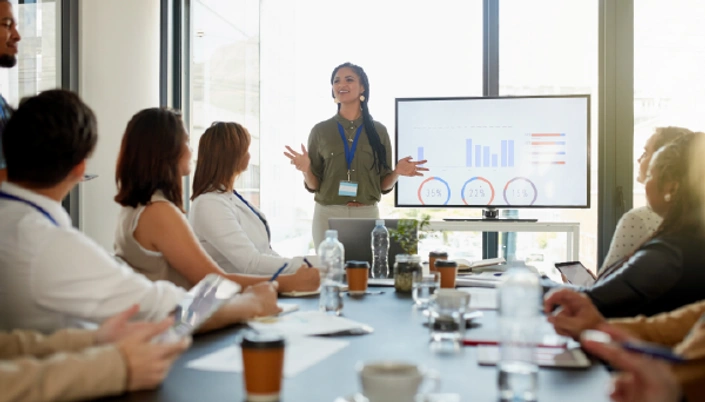 Creating a Project Management Culture in Your Organization
On Demand Webinar Duration 60 Minutes Credits HRCI 1 & SHRM 1 PDCs
Enroll in Course
Speaker: Daniel Fay has assisted over 4000 leaders from hundreds of organizations to develop a stronger leadership approach
Areas Covered
What exactly is Project Management (PM)?
What are the three areas of PM to be implemented?
How can you define the maturity of PM in your organization?
Where do you start in getting a strong PM culture implemented?
What are the next steps in transforming your organization?
What are the next steps to maintaining your personal momentum?
Overview:
As organizations strengthen and mature, the gap between the business objectives and technical solutions tends to widen, the knowledge and skill sets become more specific (and different). Project Management is a strong bridge between these teams. It may not be an objective to become a "Project Manager" yet every employee in your organization does project management - completing a defined task by a certain time, to a specified quality level. Imagine if every employee took ownership for the tasks that they are undertaking.
Objectives

By attending this webinar, you

Understand the maturity levels of processes within your organization
Select those big-ticket items to focus on to move your organization forward
Create an interdependent team, where every employee contributes
Get a recipe for organizational transformation
Define your personal role to make that transformation happen
Reinforce your position as an organizational leader
Why Should you Attend
The great thing about Project Management is that it is a differentiator. Whether you are a trainer, software developer, or accountant, with project management you are able to put a framework around your activities, differentiate yourself from the rest.

Attendees will get

A Project Management Organizational Maturity Survey - to see where your organization is
A quick action plan for getting key Project Management activities in place
Who Will Benefit
If you are a member of an organization that is realizing the importance of project management in day-to-day activities, this webinar is for you. Leaders at all levels walk away with some immediate actions to put in place to strengthen the teams you are responsible for.
Contingency Planners
CEO, CIO, CFO, CIO
Technology Managers
Emergency Managers
Auditors
Internal Auditors
Risk Management Professionals
Governance, Risk, Compliance (GRC) staff
Chief Compliance Officers
Operational Risk Directors
Professionals in Project Management, Business Continuity, Disaster Recovery, Cyber Security, Information Security, Emergency Management and Crisis Management
This activity has been approved for 1 HR (General) recertification credit hours toward aPHR, PHR, PHRca, SPHR, GPHR, PHRi and SPHRi recertification through HR Certification Institute (HRCI). Please make note of the activity ID number on your recertification application form. For more information about certification or recertification, please visit the HR Certification Institute website at www.hrci.org
This program is valid for 1 PDCs for the SHRM-CP® or SHRM-SCP

Your Instructor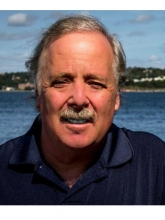 Daniel Fay has assisted over 4000 leaders from hundreds of organizations to develop a stronger leadership approach to managing towards organizational value. He has successfully managed numerous international projects and has conducted programs for over 3000 managers in project management methodologies and leadership principles.
Dan provides a framework to facilitate your experts in creating a management and leadership approach tailored to your organization's vision and mission. A combination of development and consulting ensures consistency among the key team members without affecting operational capability.
Frequently Asked Questions
What is a webinar?
A webinar is an interactive web conferencing medium that is a blend of audio, synchronized slides, polling and Q&A sent over the Internet. Webinars allow you to access the LIVE content at your convenience.
At what time should I login for the webinar?
The right time to login would be at least 20 minutes before the webinar - to check if your computer is working fine – audio and video. You will receive a mail a few days in advance of the webinar scheduled date and time with instructions to you–re your system settings for compatibility. Smart HR Learn recommends that the computer be tested at least an hour or two before the webinar is scheduled to begin.;
Is there a provision for refund, if so, how?
In case you are unable to attend a Live webinar that you have registered for, you can send in a request for a refund by e-mail prior to 48 hours of the webinar's scheduled date and time. You must state the name of the course, date of purchase and the reason for the refund request. All refund requests will be considered and responded to within two business days of receipt of request. In the event of a no-show or the non-functioning of your PC or server there would be no refund provided. However, attendee substitutions are welcomed at any time
I am unable to attend a LIVE webinar. Is there a recording I can listen to?
Yes we also provide recorded Webinars, basically the completed audio visual recording of the LIVE webinar, which includes the Q&A session.