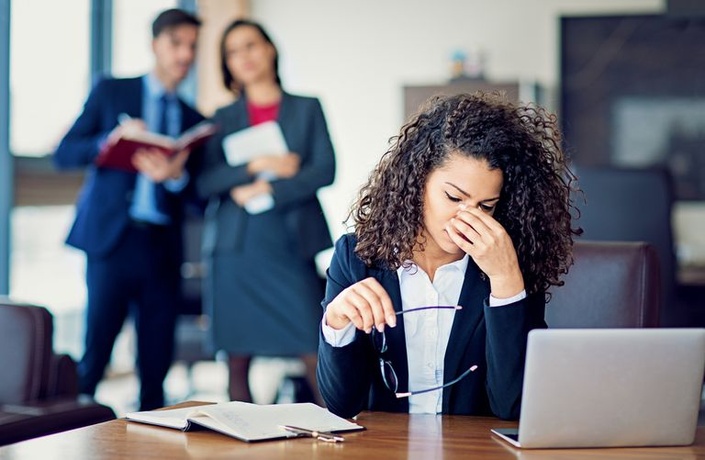 Cyclone Employees: How to Handle Their Spiraling Toxic Behaviors
Thu, December 12, 2019 at 1:00 PM – 2:00 PM EDT Duration 60 Minutes
Enroll in Course
peaker: Dr. Mitchell Kusy A 2005 Fulbright Scholar in Organization Development,he is a professor in the PhD. Program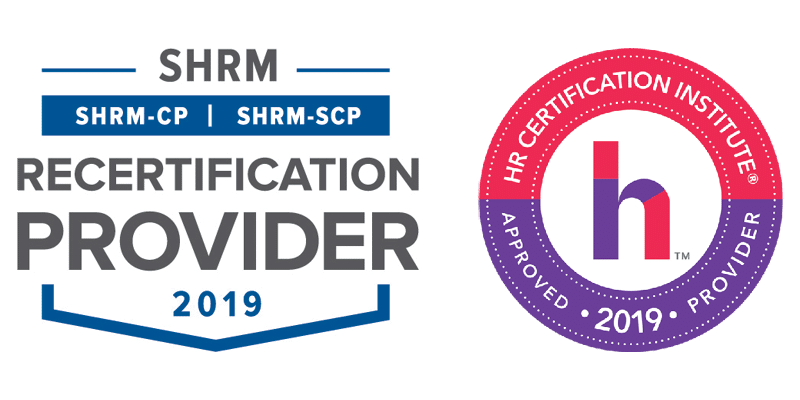 This activity has been approved for 1 HR (General) recertification credit hours toward aPHR, PHR, PHRca, SPHR, GPHR, PHRi and SPHRi recertification through HR Certification Institute (HRCI). Please make note of the activity ID number on your recertification application form. For more information about certification or recertification, please visit the HR Certification Institute website at www.hrci.org

Overview
Who are cyclone employees? "They are often known as narcissists, bullies, and clever chameleons who knock down, but kiss up," said Dr. Mitch Kusy, author of his newly released book, Why I Don't Work Here Anymore: A Leader's Guide to Offset the Financial and Emotional Costs of Toxic Employees. They use shame, manipulation, and belittling in public and private—much like a cyclone spirals devastation in whatever it touches. Leaders feel the angst they cause, but are often unaware of how prevalent they are or how much they cost—in terms of money and team performance. What can leaders do to both deal with cyclne employees once they are in your organization, as well as how to prevent these Dr. Jekyll and Mr. Hydes from ever entering your company?
In this webinar, Dr. Mitch Kusy shares the extensive 3-year national study that he and his colleague conducted with over 400 individuals on toxic behavior In organizations. Mitch's heavily researched Toxic Cost Worksheet will demonstrate how leaders can determine the financial ramifications of toxic people in your own organizations—up to 6% of total compensation costs!
Beyond financial costs, Mitch provides innovative and simple recruiting practices to avoid hiring these narcissistic personas in the first place. And what about those 51% of employees who are likely to quit because of a toxic person? Stay tuned for his innovative use of the exit interview that means business, resulting in cost savings with less turnover of the best talent in your organization.
He tackles the two top questions he has received from previous participants: How do I handle a cyclone boss? How do I help organizations design cultures of everyday civility that mean business?
Strategies are easier when your toxic person has performance problems. But what about those toxic individuals who are your organizational stars? Mitch shares how giving feedback to a toxic star is painful, but it can be done quite effectively. He concludes this webinar by demonstrating how to integrate these strategies into daily practice—building new norms of respectful engagement that offset toxic behaviors. Positive organizational cultures are designed one strategy and one person at a time. He relates this through rich examples, robust practices, and clear strategies—all formed from Dr. Kusy's research and evidence-based methods.
Why you should attend
One should attend this workshop if you are:
A leader who wants to improve team performance and the bottom line
An HR professional who tackles toxic behaviors as part of your performance management responsibilities throughout your organization
A coach looking for ways to help leaders handle toxic clients they refer to you
A talent development professional whose expertise includes creating cultures of respect that impact performance
A victim of a toxic individual and seeking ways to intervene.
Areas Covered
92% of employees rated the range of severity of toxic work behaviors 7 to 10 on a 10-point scale: What are best practices to reduce the severity of these behaviors?
94% of employees have work with a cyclone employee in the past 5 years: What are benchmarked ways for intervention?
87% reported that team climate worsened: How can you assess team climate with a simple and innovative assessment tool?
51% of your organization's top talent is likely to quit because of a toxic person: What are top leadership strategies to reduce this turnover?
90% of your customers who witness a toxic interchange between two employees tell others: How can leaders prevent the erosion of your business?
6% of individuals impacted by a toxic person ever filed a formal complaint: What can leaders do to increase this low reporting percentage?
Learning Objective
Create a safe, respectful work culture that impacts personal well-being and team performance
Improve your bottom line by decreasing TOTAL compensation costs by 4% to 6%
Decrease turnover by up to 12%
Identify toxic protectors and toxic buffers who enable toxic behaviors to continue
Use new, simple recruiting practices so that toxic individuals don't ever enter your organization
Engage new forms of exit interviews that will stop toxic behaviors in their tracks
Tailor your coaching of toxic individuals with templates based on whether the person is your peer, direct report, or boss
Who will benefit
Human resource professionals
Coaches
Leaders at all levels—supervisory, management, and executive
Talent development professionals
Counselors
Organization development professionals
Your Instructor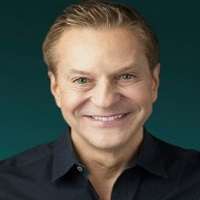 Based on an extensive three-year national research study that Dr. Mitchell Kusy and his colleague have conducted, Dr. Kusy has traveled the world sharing not only their cutting-edge research on toxic personalities, but just as importantly—what to do about it. Dr. Mitchell Kusy's latest book, Why I Don't Work Here Anymore: A Leader's Guide to Offset the Financial and Emotional Costs of Toxic Employees, shares top evidence-based practices in handling toxic personalities and creating work cultures of everyday civility that mean business—bottom line business! Dr. Kusy has become known internationally as the how-to "guide on the side" to help leaders deal with this often gossiped-about, but hardly ever acted-upon problem!
A 2005 Fulbright Scholar in Organization Development, Dr. Kusy is a professor in the PhD. Program, Graduate School of Leadership & Change, Antioch University. Mitch has consulted and has been a keynote speaker with hundreds of organizations nationally and internationally—helping create work cultures of everyday civility impacting individual, team, and bottom-line performance. He previously headed leadership and organization development at American Express and HealthPartners. Previous to his just-released book, Why I Don't Work Here Anymore: A Leader's Guide to Offset the Financial and Emotional Costs of Toxic Employees, Mitch co-authored five business books—one a best-seller. In 1998, he was named Minnesota Organization Development Practitioner of the Year
Frequently Asked Questions
At what time should I login for the webinar?
The right time to login would be at least 20 minutes before the webinar - to check if your computer is working fine – audio and video. You will receive a mail a few days in advance of the webinar scheduled date and time with instructions to you–re your system settings for compatibility. Smart HR Learn recommends that the computer be tested at least an hour or two before the webinar is scheduled to begin.;
How do I join a Webinar?
You can join a webinar using a PC or Mac®. You will receive an email, inviting you to join the webinar at least 48 hours before the webinar date and time. Please click the link and enter your name and email address to join the session by selecting the ?Join a Webinar? button.
Is there a provision for refund, if so, how?
In case you are unable to attend a Live webinar that you have registered for, you can send in a request for a refund by e-mail prior to 48 hours of the webinar's scheduled date and time. You must state the name of the course, date of purchase and the reason for the refund request. All refund requests will be considered and responded to within two business days of receipt of request. In the event of a no-show or the non-functioning of your PC or server there would be no refund provided. However, attendee substitutions are welcomed at any time.