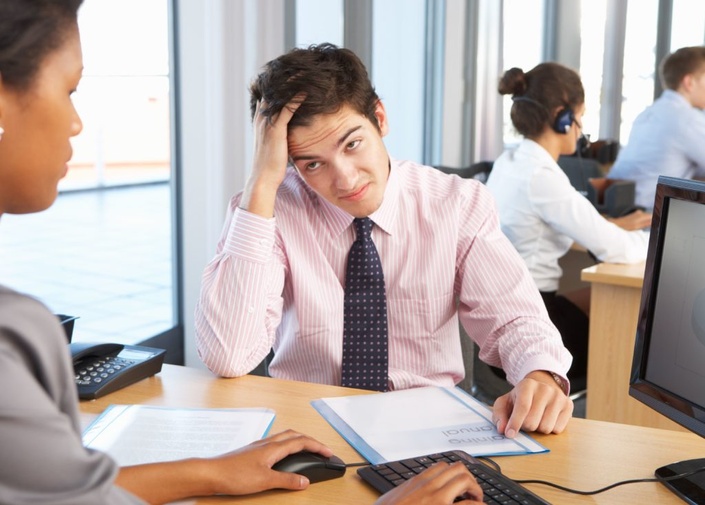 Disciplining and Terminating Employees: What to Do and What NOT to Do
Tue, Febuary 25, 2020 01:00 PM – 02:30 PM EDT 90 Minutes Credits HRCI 1.5 & SHRM 1.5 PDCs
Enroll in Course
Speaker : Janette is an attorney with more than 20 years legal experience. Janette works in her own law practice with employers on most employment law issues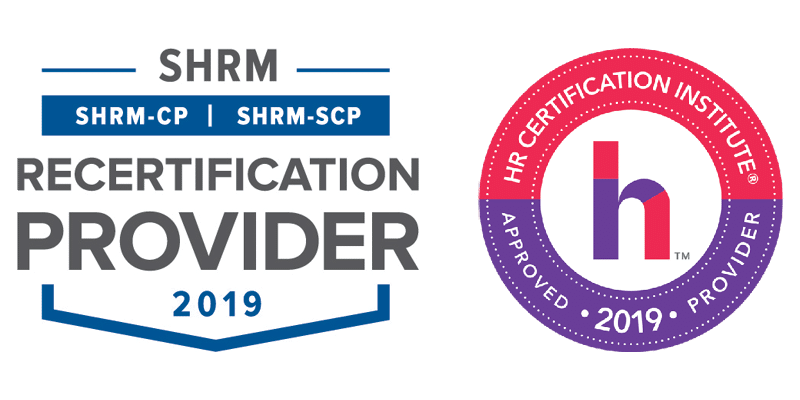 Session Highlights
Steps and precautions to take before the termination
Practical guidelines for avoiding legal pitfalls
Ways to conduct a proper, pain-free termination meeting
Post-termination considerations
The legal thresholds you must meet when firing workers based on bad behavior or poor performance.
How to avoid (and defend yourself against) bias and retaliation claims made by departing employees.
How to avoid making mistakes when disciplining or terminating older workers and other "protected class" employees.
The special challenges presented by workers out on leave, from FMLA and USERRA to workers comp.
Best practices for writing disciplinary and termination documents
Best practices for implementing discipline and termination
Documenting discipline and termination meetings
Post-termination considerations
Overview:
It's inevitable: At some point you will have to discipline, or even terminate an employee. Establishing the necessary groundwork is critical in both instances. An unfair or poorly handled termination could put your business at significant risk and legal liability. Thorough preparation, documentation and execution work in your favor when you do it right (and against you when you don't).
This webinar will help you learn and understand best practices of performance improvement plans, discipline and termination in connection with performance or conduct issues.
Why Should You Attend
Even the most skilled experienced employers will find disciplining and terminating workers who are underperforming or breaking the rules. The path to effective, appropriate discipline is strewn with so many pitfalls that often prove to be a trap for the unwary, including without limitation, failing to document all incidents regarding a discharge, firing an employee who has health or personal problems, or waiting until the employee's performance has deteriorated past the point of no return to address it.
In this 90-minute webinar you will learn about current legal – and practical - dos and don'ts of employee discipline and termination. You will leave this webinar with useful tools, including best practices for preparing, communicating, and documenting performance improvement plans for your workers. You will also learn how to avoid or defend yourself against bias and retaliation claims made by departing employees.

Who will Benefit
H.R. Managers and Directors
Business Owners
CEO's
Senior Managers
Any direct managers/supervisors/ Department Heads
VP HR
HR Generalist
Employee Relations Professionals
HR Administrators
Compliance Professionals
This activity has been approved for 1.5 HR (General) recertification credit hours toward aPHR, PHR, PHRca, SPHR, GPHR, PHRi and SPHRi recertification through HR Certification Institute (HRCI). Please make note of the activity ID number on your recertification application form. For more information about certification or recertification, please visit the HR Certification Institute website at www.hrci.org
This program is valid for 1.5 PDCs for the SHRM-CP® or SHRM-SCP®

Your Instructor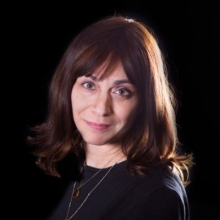 Janette is an attorney with more than 20 years legal experience. Janette works in her own law practice with employers on most employment law issues, acting as the Employer's Legal Wellness Professional - to ensure that employers are in the best position possible to avoid litigation, audits, employee relations problems, and the attendant, often exorbitant costs. Janette authors the firm's weekly blog and has written articles on many different employment law issues for many publications, including EEO Insight, Staffing Industry Review, @Law, and Chief Legal Officer.
Janette has also spoken and trained on topics, such as Criminal Background Checks in the Hiring Process, Joint Employment, Severance Arrangements, Pre-Employment Screening among many, many others. Janette is licensed in New Jersey and New York. In addition, Janette serves as a Legal Wellness Professional to employers outside New Jersey and New York on almost all federal employment law issues, to enable employees to address workplace challenges before they escalate to litigation or costly audits. Janette is a member of the Workplace Violence Prevention Institute, a task force that serves as a resource to employers committed to taking a proactive, holistic approach to preventing and appropriately responding to the growing threat of workplace violence. Janette is also a contributor to the recently released book, "Hiring Greatness: How to Recruit Your Dream Team and Crush the Competition", published by John Wiley and Sons, and authored by David E. Perry and Mark J. Haluska.
Janette serves as a member of the Workplace Violence Prevention Institute, an interdisciplinary task force dedicated to providing cutting-edge holistic solutions to the increasing concern over workplace safety and workplace violence prevention.
Frequently Asked Questions
What is a webinar?
A webinar is an interactive web conferencing medium that is a blend of audio, synchronized slides, polling and Q&A sent over the Internet. Webinars allow you to access the LIVE content at your convenience.
At what time should I login for the webinar?
The right time to login would be at least 20 minutes before the webinar - to check if your computer is working fine – audio and video. You will receive a mail a few days in advance of the webinar scheduled date and time with instructions to you–re your system settings for compatibility. Smart HR Learn recommends that the computer be tested at least an hour or two before the webinar is scheduled to begin.;
How do I join a Webinar?
You can join a webinar using a PC or Mac®. You will receive an email, inviting you to join the webinar at least 48 hours before the webinar date and time. Please click the link and enter your name and email address to join the session by selecting the ?Join a Webinar? button.
I am unable to attend a LIVE webinar. Is there a recording I can listen to?
Yes we also provide recorded Webinars, basically the completed audio visual recording of the LIVE webinar, which includes the Q&A session.
Is there a provision for refund, if so, how?
In case you are unable to attend a Live webinar that you have registered for, you can send in a request for a refund by e-mail prior to 48 hours of the webinar's scheduled date and time. You must state the name of the course, date of purchase and the reason for the refund request. All refund requests will be considered and responded to within two business days of receipt of request. In the event of a no-show or the non-functioning of your PC or server there would be no refund provided. However, attendee substitutions are welcomed at any time.