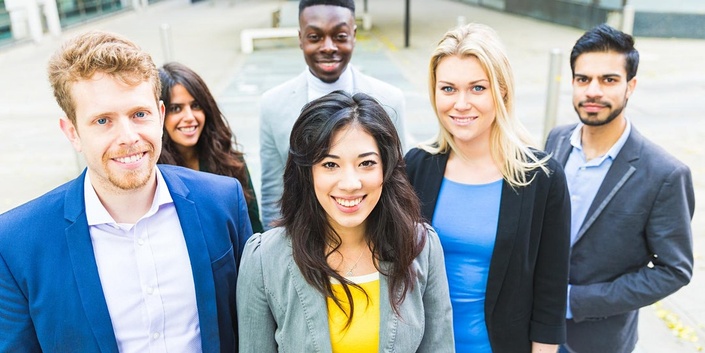 Emotional Intelligence in Difficult Situations: Serenity, Courage, Wisdom
Tue, May 26, 2020 01:00 PM – 02:00 PM EDT 60 Minutes Credits HRCI 1 & SHRM 1 PDCs
Enroll in Course
Speaker: Mr. Paul Byrne is a senior partner and trainer with Mackay Byrne Group; he is also a professor of communications skills in Ottawa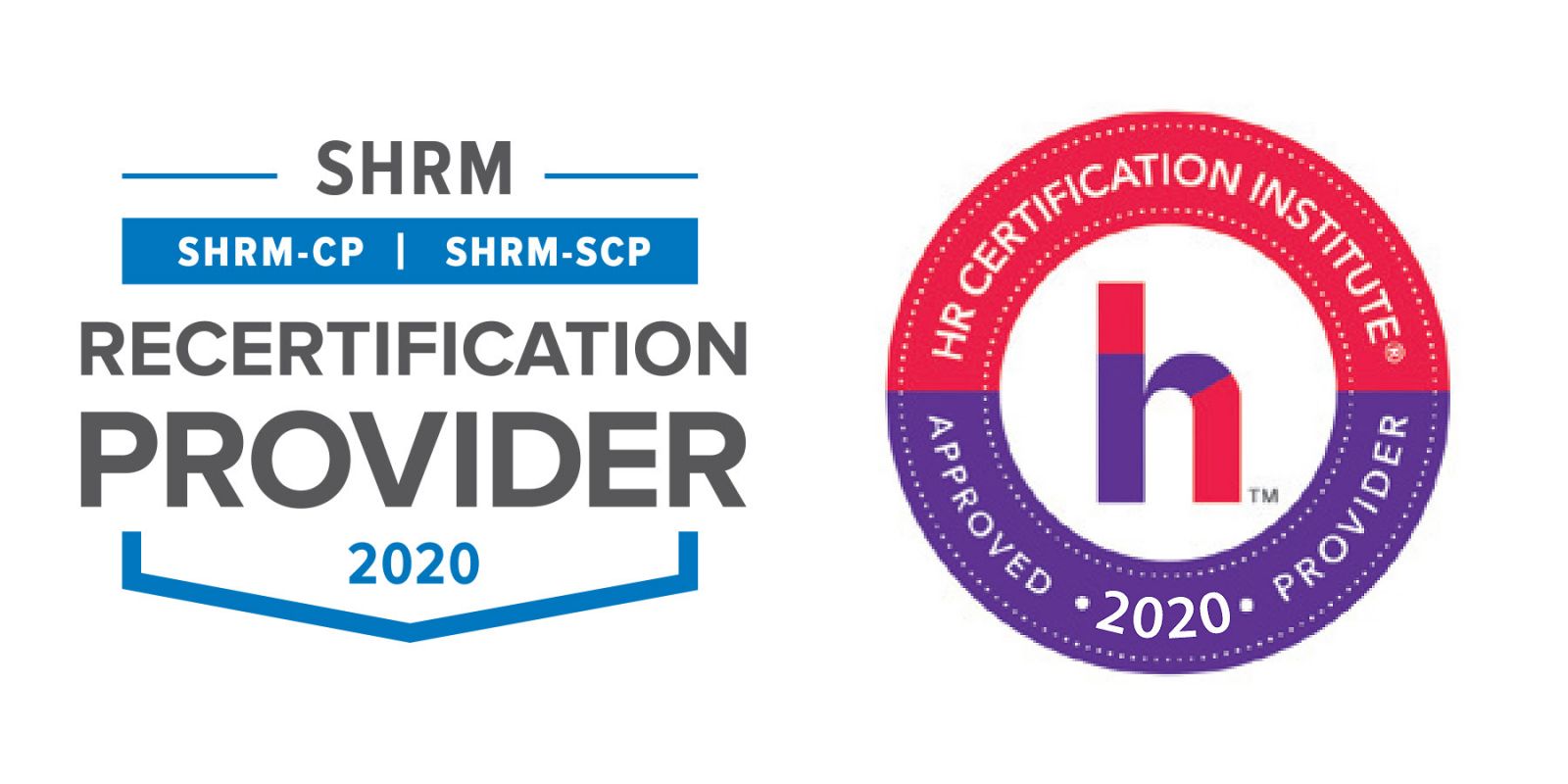 Area Covered
Intrapersonal
(control our emotions to be in control of our interactions
)
Uncover the underpinning of confidence: rea

listic self-regard, positive perceptions.

Appreciate the think, feel, behave dynamic and how reality testing improves our attitude andactions.

Embrace "change" as the only constant in life.

Program yourself for success through accurate thinking.

Learn to

tolerate the stresses of that upset our balance and affect our performance.
Interpersonal (strategies to deal with difficult people)
Understand why people are difficult

Practice the best approach when dealing with a myriad of difficult client types

Preve

nt communication breakdowns

Assertively handle conflict and create psychological comfort and inclusion

Maintain control in difficult to control situations

Create and maintain a communication climate of support rather than defensiveness

Manage client expect

ations throughout the process to circumvent excessive demands

Use professional Integrity as a tool to disarm difficult client interactions

Communicate assertive statements to clarify expectations clearly to clients

Create and maintain a supportive communic

ation climate when negotiations become emotional

Explore win-win outcomes to deal with unreasonable client requests

Uncover their interpersonal style in difficult situations
Overview
This highly regarded virtual presentation uncovers the often-hidden motivations of why we act the way we do, and provides practical, easy to implement, strategies to turn negatives into positives and strengthen interpersonal relationships. We'll explore the typical difficult interactions of your workplace and discuss approaches that lead to improved outcomes.
To be at our best when we most need to be requires having the confidence and competence at recognizing potential problems and circumventing them before they escalate. Dealing with difficult clients requires that we be at are best under pressure. To engage clients with tact, diplomacy, skill, and compassion are the hallmarks of learned communication competence.
Our responses to these clients must be based on professional integrity and assertive communication while still maintaining a supportive communication climate. We need to explore the underpinnings of unreasonable requests and behaviours in order to understand them and move ahead with supportive professionalism.
Client negotiations can sometimes leave us feeling frustrated when we feel the client is being unreasonable. Our responses in these situations will have an impact on the present negotiations, engagement with the file, future business, and so on.
Recognize that conflicts will happen in the workplace, our goal therefore is to be at our best when it's most required of us.
This virtual presentation borrows from the time-tested principles of a simple message:
'Grant me the serenity to accept the things I cannot change; courage to change the things I can; and wisdom to know the difference.' Reinhold Niebuhr
Join us for this illuminating presentation that is sure to give you the insights and techniques to manage your difficult situations.
Who will benefit
Emotional Intelligence
Empathy
Resilience
Curiosity
EI
EQ
Professional soft skills
This activity has been approved for 1 HR (General) recertification credit hours toward aPHR, PHR, PHRca, SPHR, GPHR, PHRi and SPHRi recertification through HR Certification Institute (HRCI). Please make note of the activity ID number on your recertification application form. For more information about certification or recertification, please visit the HR Certification Institute website at www.hrci.org

This program is valid for 1 PDCs for the SHRM-CP® or SHRM-SCP®

Your Instructor

Mr. Paul Byrne is a senior partner and trainer with Mackay Byrne Group; he is also a professor of communications skills in Ottawa, Ontario. As a professor, he's been formally recognized for outstanding achievements in teaching and curriculum design. Corporate clients have been consistently rewarded with his ability to translate academic theory and psychological research into practical communication techniques for the workplace. His training design and delivery skills have been applauded by clients coast to coast.

His personal belief is that enhanced communication competence is a result of a heightened selfawareness, an appreciation of benefits (personal and organizational), and knowledge of easy to understand communication techniques and strategies. To this end, he consistently creates an environment that is psychologically safe, highly participatory, and above all, professionally relevant.

Paul has been facilitating personal communication skills training for over fourteen years.He has,

A Masters Degree in Adult Education
Authored, and co-authored, numerous books and publications related to Performance Communication Skills in the workplace
Designed curriculum for the Province on Ontario
Enhanced the communication presence and competence of thousands of individuals nationwide
Developed and delivered Strategic Communication Skills training workshops for many Fortune 500 companies
Frequently Asked Questions
What is a webinar?
A webinar is an interactive web conferencing medium that is a blend of audio, synchronized slides, polling and Q&A sent over the Internet. Webinars allow you to access the LIVE content at your convenience.
At what time should I login for the webinar?
The right time to login would be at least 20 minutes before the webinar - to check if your computer is working fine – audio and video. You will receive a mail a few days in advance of the webinar scheduled date and time with instructions to you–re your system settings for compatibility. Smart HR Learn recommends that the computer be tested at least an hour or two before the webinar is scheduled to begin.;
Is there a provision for refund, if so, how?
In case you are unable to attend a Live webinar that you have registered for, you can send in a request for a refund by e-mail prior to 48 hours of the webinar's scheduled date and time. You must state the name of the course, date of purchase and the reason for the refund request. All refund requests will be considered and responded to within two business days of receipt of request. In the event of a no-show or the non-functioning of your PC or server there would be no refund provided. However, attendee substitutions are welcomed at any time
I am unable to attend a LIVE webinar. Is there a recording I can listen to?
Yes we also provide recorded Webinars, basically the completed audio visual recording of the LIVE webinar, which includes the Q&A session.