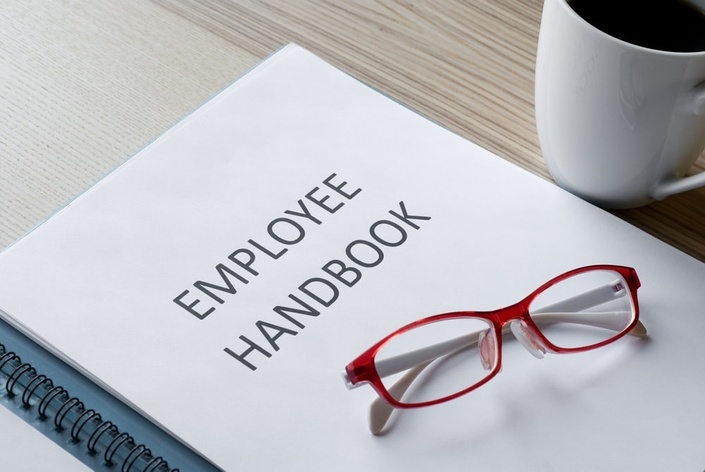 Employee Handbooks: 2021 Update on Policy and Procedures
On Demand Webinar Duration 90 Minutes Credits HRCI 1.5 & SHRM 1.5 PDCs
Enroll in Course
Speaker: Ronald L. Adler, president of Laurdan Associates Inc. has 42 years of HR consulting experience and has served as a consulting expert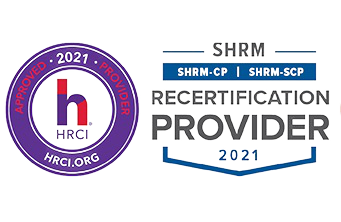 Overview
A nationwide survey of organizations revealed that while they use employee handbooks to address key business, legal, and talent management issues, they often limit the effectiveness of their handbook policies by using ineffective employee handbook practices. As the survey report noted, in many organizations there is a disconnect between the drafting and issuing of handbook policies and the practices that ensure those policies address critical issues and are effectively implemented. This disconnect can lead to missed business goal, increased legal action, and the loss of critical talent.
Why Should You Attend
Employee handbooks are a critical tool in providing important information about your organization to employees. Employee handbooks typically describe what you expect of your employees and what your employees can (should) expect from you. Employee handbooks also provide critical information about your organization and your workplace, and how your employees are expected to fit in.
Employee handbooks further formalize the mutual expectations. In delineating these expectations employee handbooks create opportunities and risks. Handbooks provide your organization with the opportunity to enhance the value of its human capital, make your organization more competitive, and improve individual and organizational performance. Conversely, handbooks can impede the achievement of business objectives, increase employment related liabilities, and reduce managerial prerogatives by making promises or committing to certain procedural safeguards that your organization did not intend to make. As noted in a memorandum from a former General Counsel of the NLRB: "…incorrectly designed employee handbooks can violate the law and have a 'chilling effect' on employees' activities."

Thus, while your employee handbook provides you with the opportunity to make your work force more committed and supportive of organizational goals, it can also unfortunately serve as the basis for employees' legal action and can significantly reduce employees' commitment to your organization's success.
Areas Covered
This webinar discusses:
Key employee handbook issues in 2021
Key medical and health issues
A review of the NLRB's most recent memorandum on employee handbooks
How your organization can reduce the gap between policy issuance and effective implementation.
Review the basics of employee handbook development
Discuss the expanding purposes and scope of employee handbooks
Learn the dimensions of critical handbook policies
Understand the framework of employee handbook audits activities
Key Learning Objectives
What are the ongoing purposes of employee handbooks?
What key issues should be included?
What issues are changing the issues employee handbooks address?
Who are the beneficiaries of employee handbooks…and are they still only for employees?
How do employee handbooks affect an organization current and future liabilities?
What future issues will affect the nature and scope of employee handbooks?
Who Will Benefit
HR Professionals
Internal and external auditors
Compliance officers
Risk managers
C-suite executives
Middle and on-line managers
Legal counsels
This activity has been approved for 1.5 HR (General) recertification credit hours toward aPHR, PHR, PHRca, SPHR, GPHR, PHRi and SPHRi recertification through HR Certification Institute (HRCI). Please make note of the activity ID number on your recertification application form. For more information about certification or recertification, please visit the HR Certification Institute website at www.hrci.org

This program is valid for 1.5 PDCs for the SHRM-CP® or SHRM-SCP®
Your Instructor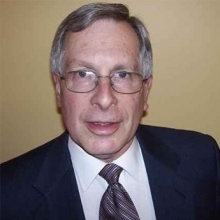 Ronald L. Adler, president of Laurdan Associates Inc. has 42 years of HR consulting experience and has served as a consulting expert on work force, workplace, and HR management issues for The Wall Street Journal, HRMagazine, and other publications and newspapers across the country. Mr. Adler's research findings have been used by the Federal Reserve Board, the EEOC, the National Conference of State Legislatures, the National Federation of Independent Business (NFIB), insurers, and international organizations.
Mr. Adler is a frequent lecturer and author on HR management, employment practices, and UI issues. Mr. Adler is the author and editor of the Employment-Labor Law Audit (ELLA), the internationally recognized HR auditing and employment practices liability risk assessment process.