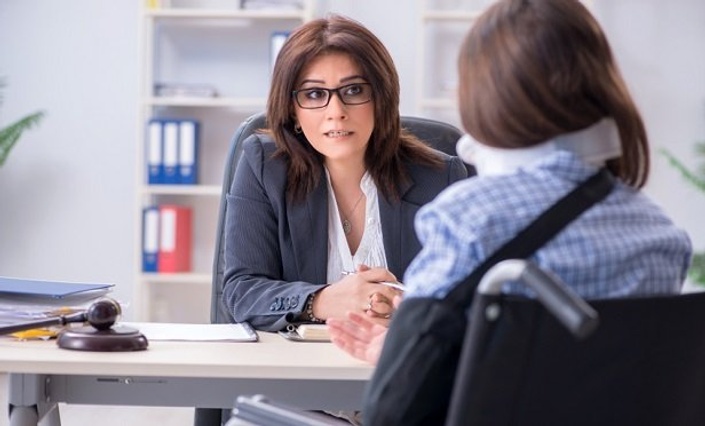 FMLA, ADA and Workers' Compensation Integration Certificate Program
On Demand Webinar Duration 4 hrs. Instructor led Video Conference
Enroll in Course
Balancing the Need to Meet Legal Obligations with the Need to be Fair and Consistent When Administering Leave Policies
Training Overview
As employers, we all strive to be legally compliant, especially when it comes to federal and state regulations that protect our employees, such as the Family and Medical Leave Act (FMLA), the Americans with Disabilities Act (ADA), and State Workers' Compensation legislation. But it can admittedly get confusing when some legal regulations seemingly overlap or even seem almost contradictory to implement.
This overlap often happens at the intersection of FMLA, ADA and Workers' Compensations requests. All three pieces of legislation have different goals and protections for employees, yet all three have provisions that may require an employer to give job-protected time off when the right circumstances are met.
Under the FMLA, giving job-protected time off to an eligible employee is the primary benefit provided. For an employer that covered by the FMLA, this leave must be provided if the employee is eligible for it—even if providing it would present a hardship for the employer. On the other hand, under the ADA, the primary goal is antidiscrimination and reasonable accommodation for disabled individuals (in the absence of undue hardship on the part of the employer). However, reasonable accommodation could include time off as well, in some instances. Workers' Compensation legislation seeks to protect employees who become injured or ill on the job.
It's easy to envision a situation in which an employee may be eligible for leave under the FMLA, the ADA, and Workers' Compensation. This is something that employers need to remember when considering which pieces of legislation apply when administering any leave policy.
Training Agenda
10:00 a.m.– 10:05 a.m. Introduction & Housekeeping Items
10:05 a.m. – 11:30 a.m. Americans with Disabilities Act
Background of the Act
Five Titles of the Act
ADA enforcement
Definitions of terms used in the ADA
Conditions considered to be disabilities
Conditions excluded from the definition of disability
Reasonable accommodations

Business case for accommodations

Role of Human Resources in ADA

Accommodations for job applicants
Disability-related questions
ADA interaction with state & local disability legislation

Accommodation Process

Seven steps to accommodation
Know when an accommodation is being requested
Documentation providers
Health exams

Service Animals

Definition of service animals under ADA
Where service animals are allowed
Control of service animals
Other rules related to service animals

Benefits & privileges of employment under ADA
Employee communication regarding ADA
Areas under discussion regarding new areas of concern

Fragrance sensitivity
Website compliance
Recreational & medical marijuana

Controlled substances legislation (Controlled Substances Act of 1970)
Drug-Free Workplace Act of 1988
11:30 a.m. – 11:40 a.m. Break
11:40 a.m. – 1:00 p.m. Family & Medical Leave Act
Background of FMLA
Provisions of the Act

Covered employers
Eligible employees
Qualifying situations under FMLA
Definitions of "family members" under the Act
Military Families provisions

Qualifying Exigency Leave
Military Caregiver Leave for active service men/women
Military Caregiver Leave for Veterans
Definition of "next of kin" under Military Caregiver Leave

Serious health conditions under FMLA
Conditions not covered under FMLA
Determining the applicable 12-month period
Medical certification requests/requirements
Calculating leave
"Key Employee" status under FMLA
FMLA's impact on health benefits, compensation, job security, and other types of leave
Types of FMLA leave

Intermittent Leave
Reduced leave schedules
Block Leave

Return to work considerations
1:00 p.m. – 1:10 p.m. Break
1:10 p.m. – 1:45 p.m. Workers' Compensation Legislation
Background of Workers' Compensation legislation
Employers' requirements to carry Workers' Compensation insurance
Injuries & illnesses covered by Workers' Compensation
What Workers' Compensation doesn't cover
Employer responsibilities under Workers' Compensation
Determination of which law(s) apply
Keeping employers compliant
Interplay of FMLA, ADA & Workers' Compensation
"Areas of interplay" chart
1:45 p.m. – 2:00 p.m. Q & A's
Who Will Benefit
Senior Leadership
HR Professionals
Operations Professionals
Compensation Professionals
Managers & Supervisors
Employees
Your Instructor

Diane L. Dee, President of Advantage HR Consulting, has over 25 years of experience in the Human Resources arena. Diane's background includes experience in HR consulting and administration in corporate, government, consulting and pro bono environments. Diane founded Advantage HR Consulting in early 2016. Under Diane's leadership, Advantage HR provides comprehensive, cost-effective Human Resources solutions for small to mid-sized firms in the greater Chicagoland area.

Diane holds a Master Certificate in Human Resources from Cornell University's School of Industrial and Labor Relations and has attained SPHR, SHRM-SCP, sHRBP and HRPM® certification.

Diane is a member of the National Association of Women Business Owners and the Society for Human Resource Management. Additionally, Diane performs pro bono work through the Taproot Foundation assisting non-profit clients by integrating their Human Resources goals with their corporate strategies.