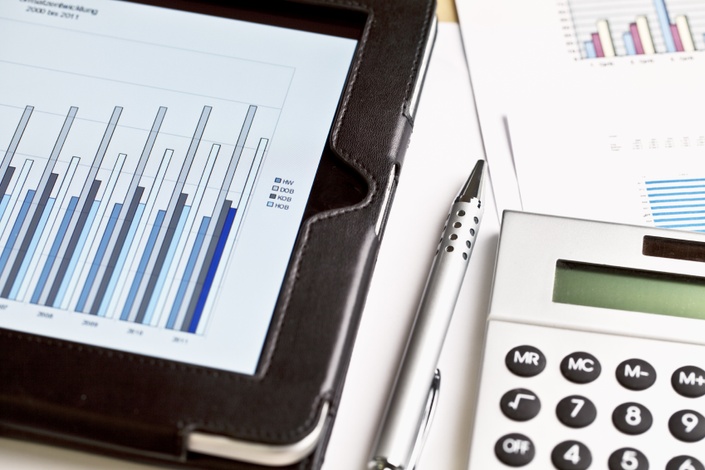 Fundamentals of Physician Compensation
On Demand Webinar - Credits APA (CPP/FPC), HR Certification Institute, NASBA, AIPB, SHRM
March 30 at 1:00 - 2:30 pm EST
Get assistance in clarifying and understanding fair market value standards when considering physician compensation.
Many hospitals and/or physicians do not fully understand the regulations that pertain to the Stark Law, Anti-Kickback Statute, or how important it is to understand compensation for a physician at a fair market value level. This topic will provide assistance in clarifying and understanding fair market value standards in considering physician compensation, how to structure physician compensation arrangements which are compliant with the Stark Law and Anti-Kickback Statute and the key factors in considering fair market value assessments in order to avoid violations resulting in potential penalties and fines. If financial arrangements are not fair market value or commercially reasonable severe fines and penalties can be imposed. If the government can prove that the parties intended to induce referrals through such financial arrangements then criminal sanctions, including imprisonment, can also be imposed.
You will be able to define quality indicators that influence a fair market value when transitioning from volume to value.
You will be able to describe the implementation of a fair market value process, how to apply benchmark data when considering physician compensation and when it is safe to exceed the benchmark data range.
You will be able to identify the elements of a fair market value analysis and what services may not be considered commercially reasonable.

You will be able to recognize if a fair market value assessment is commercially reasonable in relation to the proposed compensation arrangement.
Ensuring Your Hospital Has Defensible Fair Market Value Analysis Process
Understanding the Definition of the Fair Market Value Analysis Process
How to Structure the Process of a Fair Market Value Analysis
How to Establish a Defensible Fair Market Value Analysis
Must Organizations Start to Focus on Commercial Reasonableness When Analyzing Fair Market Value?
Due to Regulatory Requirements and Changes in the Law, Health Care Organizations Need to Have Knowledge of the Regulatory Statutes When Considering the Commercial Reasonableness in a Fair Market Value Assessment
Regular Review of Financial Arrangements to Verifying Financial Arrangements Are Commercially Reasonable and Compliant With the Stark Law and Anti-Kickback Statutes
How Will Organizations Address Fair Market Value in the Move From Volume to Value?
Identify the Key Factors in Evaluating a Fair Market Value With Transition From Volume to Value
Recognize Non-Productivity Quality Indicators
Specific Case Study Discussions of Documenting Fair Market Value for Physician Supervision/Collaboration, Administrative Services, Team-Based Models of Care and More
Lessons Learned From Recent Prosecutions, Rulings and Settlements
Consequences and Penalties for Failure to Report Violations

Specific Strategies to Minimize the Risk of a Lawsuit
This live webinar is designed for human resource managers, payroll professionals, benefits administrators, business owners and managers, CFOs and controllers.
In Partnership With Lorman Business Center, LLC
Your Instructor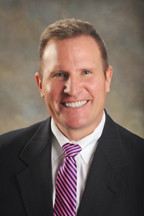 Partner in the office of Barnes & Thornburg LLP
Practice emphasizes all aspects of health care compliance, including developing, monitoring and documentation of an effective compliance program
Currently serves as the compliance expert to the Board of Commissioners of Halifax Health advising the hospital on all aspects of their corporate integrity agreement
Has experience in representing health care clients with respect to issues being investigated by the Department of Justice and the Office of Inspector General and negotiating and implementing Corporate Integrity Agreements
Assists clients in documenting and defending financial arrangements between health care providers, including referring physicians, as being fair market value and commercially reasonable
Has operationally practical experience having served as a general counsel and organizational integrity officer for a multihospital system for 6 1/2 years
Conducts regular seminars and workshops on numerous health care law which includes the False Claims Act, Stark Law and the Anti-Kickback Statute
Wrote several publications related to the areas of health care law
Best Lawyers In America®, health care law, 2009-2014; Indiana Super Lawyers, 2009-2015
J.D. degree, summa cum laude, Ohio State University, Moritz College of Law, Columbus, Ohio; B.A. degree, summa cum laude, Bowling Green State University
Credits
OnDemand Course
This course was last revised on May 14, 2018.
Call 1-866-352-9540 for further credit information.
This program does NOT qualify, nor meet the National Standard for NASBA accreditation.
Live Webinar Registration
AIPB 1.5

This program is acceptable for 1.5 CPEC(s) towards the CB designation through the American Institute of Professional Bookkeepers (AIPB).

CPP/FPC

Lorman Education Services is an approved provider through the American Payroll Association. This seminar is approved for 1.5 RCHs. PLEASE NOTE: To receive credit through the American Payroll Association for this program you MUST attend the program in its entirety and use the streaming option, as well as enable (and complete) the required progress checks.

HR Certification Institute 1.5

This program has been approved for 1.5 (General) recertification credit hours toward aPHR(TM), aPHRi(TM), PHR®, PHRca®, SPHR®, GPHR®, PHRi(TM) and SPHRi(TM)recertification through HR Certification Institute® (HRCI®). For more information about certification or recertification, please visit the HR Certification Institute website at www.hrci.org.

SHRM 1.5

Lorman Education Services is recognized by SHRM to offer Professional Development Credits (PDCs) for the SHRM-CPSM or SHRM-SCPSM. This program is valid for 1.5 PDC(s) for the SHRM-CP or SHRM-SCP. For more information about certification or recertification, please visit www.shrmcertification.org.

CPE 1.8 including Specialized Knowledge 1.8

Lorman Education Services is registered with the National Association of State Boards of Accountancy (NASBA) as a sponsor of continuing professional education on the National Registry of CPE Sponsors. State boards of accountancy have final authority on the acceptance of individual courses for CPE credit. Complaints regarding registered sponsors may be submitted to the National Registry of CPE Sponsors through its web site: https://www.nasbaregistry.org/cpas/complaints. CPE Credit: Maximum Credit Hours: 1.8 each session (based on a 50 minute credit hour). You must attend at least 50 minutes to obtain credit. Field of Study: Specialized Knowledge for 1.8 hours. Prerequisite: basic knowledge of processing payroll. Level of Knowledge: Intermediate. Teaching Method: Seminar/Lecture. Advance Preparation: None. Delivery Method: Group Internet Based. Please refer to the information in this brochure for outline, course content and objectives. Upon completion of this course, you will receive a certificate of attendance. Final approval of a course for CPE credit belongs with each state's regulatory board. Please note: In order to receive CPE credit for this course you MUST use the streaming audio option, as well as enable and complete the required progress checks.