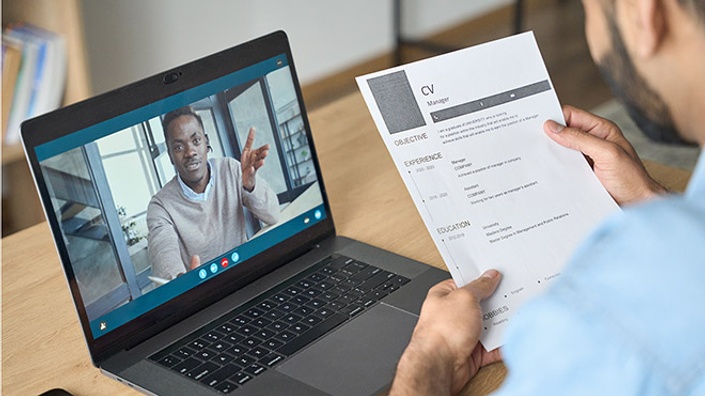 Hiring and Firing in Florida
On Demand Webinar Credit HR Certification Institute, NASBA, SHRM, CLE
Enroll in Course
October 29 at 1:00 - 2:30 pm EST
Understand the legal landscape for hiring and firing and ensure you remain current and carry out decisions effectively.
Florida employers face a myriad of state and federal laws and legal requirements when hiring and firing employees. Human resource professionals, line management, and legal departments must understand and comply with these laws as they evolve and change. Mistakes can be costly with lost productivity, diverted management, low morale, and protracted lawsuits. This topic will help you review and update your knowledge and skills to hire and fire in Florida within legal requirements, assess and update employer policies, and learn practical solutions to common compliance issues. This material will help you feel more confident when documenting and making adverse hiring and firing decisions that make business sense and can withstand legal challenge. The material will review the legal landscape in Florida for hiring and firing, including; right-to-work, at-will employment, common law requirements, interview dos and don'ts, job offers, background checks, fitness for duty checks, onboarding, restrictive covenants, trade secrets, workplace discrimination, retaliation/whistle-blower, progressive discipline, exit interviews, RIF/job elimination, unemployment claims, and more. This material is critical for employers to ensure key decision makers remain current and carry out hiring and firing decisions effectively. This program combines a legal overview with a practical application of the legal requirements to multiple hire/fire situations employers face regularly. It will be jammed packed with information.
Learning Objectives
You will be able to define the different private sector laws that govern hiring and firing in Florida.
You will be able to describe legal and unlawful questions and subjects for a job interview.
You will be able to explain why some background check reports must comply with the Fair Credit Reporting Act.
You will be able to recognize key issues and properly document and manage employee discharges based on job performance, policy violations, RIF, position elimination, or layoff.
Review Florida/Federal Law
Statutes Applicable to Sourcing, Interviewing, and Hiring Employees
Statutes Applicable to Discipline and Discharge of Employees
Common Law, Restrictive Covenants, and Other Legal Considerations
How to Keep a Hiring From Backfiring
Legal and Illegal Interview Questions and Common Mistakes
Documenting and Defending Decisions Not to Hire
Offer Letters, References, and Agreements
How to Lawfully Discipline and Discharge an Employee
Performance/Policy/Progressive Discipline and Warnings
Staff Reductions/RIF/Layoff
Defensible and Documented Decisions With Business Rationale
Exiting Employees
Exit Interviews and How to Protect the Company
Releases, Benefits, Severance, and Unemployment
Remaining Employees
Post-Discharge
Restrictive Covenant Agreements
Unemployment and Other Claims
Reference and Reemployment
Who should attend?
This live webinar is designed for human resource professionals, business owners and managers, benefits and payroll professionals, operations managers, presidents, vice presidents, supervisors, managers, controllers, accountants, and attorneys.
In Partnership With Lorman
Your Instructor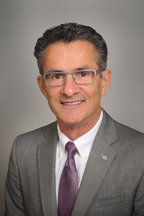 Attorney at Cantrell Zwetsch, P.A.
Board certified specialist in employment and labor law, Florida Bar, Inaugural Class, 2001
Nearly thirty years of experience as a trial lawyer, counselor, and business advisor
J.D. degree, with high honors, University of Florida Levin College of Law; B.S. degree in industrial and labor relations, Cornell University
Credits
FL CLE 2.0 including Labor and Employment Law 2

This course has been approved by The Florida Bar for 2.0 hours of CLE credit. Course classification: Intermediate level.

HR Certification Institute 1.5

This program has been approved for 1.5 (General) recertification credit hours toward aPHR(TM), aPHRi(TM), PHR®, PHRca®, SPHR®, GPHR®, PHRi(TM) and SPHRi(TM)recertification through HR Certification Institute® (HRCI®). For more information about certification or recertification, please visit the HR Certification Institute website at www.hrci.org.

SHRM 1.5

Lorman Education Services is recognized by SHRM to offer Professional Development Credits (PDCs) for the SHRM-CPSM or SHRM-SCPSM. This program is valid for 1.5 PDC(s) for the SHRM-CP or SHRM-SCP.

CPE 1.8 including Business Law 1.8

Lorman Education Services is registered with the National Association of State Boards of Accountancy (NASBA) as a sponsor of continuing professional education on the National Registry of CPE Sponsors. State boards of accountancy have final authority on the acceptance of individual courses for CPE credit. Complaints regarding registered sponsors may be submitted to the National Registry of CPE Sponsors through its web site: www.nasbaregistry.org. CPE Credit: Maximum Credit Hours: 1.8 each session (based on a 50 minute credit hour). You must attend at least 50 minutes to obtain credit. Field of Study: Business Law for 1.8 hours. Prerequisite: basic knowledge of employment laws. Level of Knowledge: Intermediate. Teaching Method: Seminar/Lecture. Advance Preparation: None. Delivery Method: Group Internet Based. Please refer to the information in this brochure for outline, course content and objectives. Upon completion of this course, you will receive a certificate of attendance. Final approval of a course for CPE credit belongs with each state's regulatory board. Please note: In order to receive CPE credit for this course you MUST use the streaming audio option, as well as enable and complete the required progress checks.