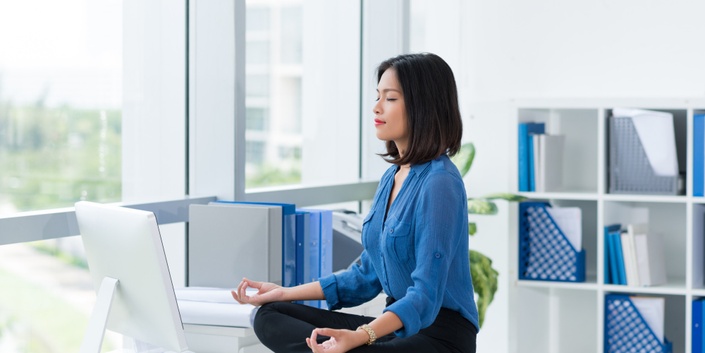 How to Lead a Health and Wellness Program for Your Company
On Demand Webinar Credits HR Certification Institute, NASBA, SHRM
Enroll in Course
Understand the benefits of having a wellness program and how to create one that is appropriate for your organization.
Designing and managing an employee wellness program is an important step in improving the health and productivity of employees and potentially improving the overall cost of employer-provided health care. Wellness programs can benefit employers by lowering health care costs, reducing absenteeism, achieving higher employee productivity, reducing workers' compensation and disability-related costs, reducing injuries, and improving employee morale and loyalty. What can HR do? Human resource professionals can and should play a key role in designing and managing workplace wellness programs. HR's responsibilities with respect to wellness programs may include advocating for the establishment of such programs to achieve strategic objectives, assessing wellness program options, designing and implementing various types of wellness programs, enlisting the help of experts when and where needed, communicating to employees about the organization's wellness program components to encourage and increase participation in such programs, evaluating the effectiveness of workplace wellness programs, monitoring changes in the law and in the global employment environment relative to wellness programs, and making recommendations for and implementing improvements in wellness programs.
Learning Objectives
You will be able to describe the benefits of having a wellness program.
You will be able to identify how to create wellness programs that aid in employee health insurance benefits.
You will be able to recognize appropriate wellness programs for their organization.
You will be able to review wellness programs for program improvement.
Agenda
Introduction
Instructor
Why Corporate Wellness Programs Are Needed
What HR Professionals and Wellness Committees Can Do
Wellness Programming:
Step 1: Conduct Employee Assessment Including Interest/Options
Health Risk Assessment
Organization Assessment: What Is Appropriate for the Workplace? (Never Weight-Related)
Step 2: Obtain Management Support on Results
Step 3: Establish Committee: Who Is in Charge of What?
Implementation
Motivation
Tracking/Evaluation
Prizes
Step 4: Establish a Budget
Hire out
Technology
Self-Created
Ability for Buying Equipment for Employees
Step 5: Establish Tracking Methods/Goals/Objective of the Health and Wellness Program
App, Online Program, Apple® Watch
Paper Chart, Photographs
Step 6: Next Page
Step 7: Select Incentives
Step 8: Communication of Wellness Plan
Step 9: Implementation
Step 10: Analysis
Survey on the Topic and How It Was Run
Step 6: Design Wellness Components/Topic Ideas
The Why
The Importance
How to Track
Motivation
Analysis/Prizes
Length
Stress Reduction
Smoking Cessation Programs
Health Risk Assessment (Daylong Seminar)
Exercise, Nutrition Education
Who should attend?
This live webinar is designed for human resource managers, benefits professionals, presidents, vice presidents, business owners and managers, supervisors, payroll professionals, and accountants.
In Partnership With Lorman
Your Instructor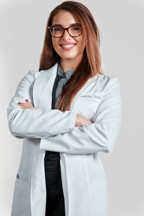 Accomplished dietitian who has worked in various roles across the nation; first started on the nutrition team with EXOS during the 2017 combine class for the NFL draft in California; then moved to the Wounded Warrior Project to work with veterans nationally for weight-loss and disordered eating management; she has since moved back to Chicago, her hometown, to serve at the Associate Director of Food and Nutrition for Cook County Health Hospital Systems and was a part of the first COVID-19 response teams for the city; she is now the Founder and CEO of Chicago Nutrition Clinic; her passion is identifying challenging populations and developing realistic and sustainable solutions for individuals and populations alike
Been part of the health and wellness industry since 2007 when she taught Yoga, Pilates, and Fit Camp in the Chicagoland area; she then continued to teach Pilates and Yoga throughout her college career; after college, she taught Yoga, Yoga Sculpt, and Pilates to diverse populations spanning from rehabilitation patients, and senior citizens, to pro-athletes and special forces military teams
Beginners and Intermediate Pilates, 2008; 200 hr. Registered Yoga Teacher, 2012; Yoga Sculpt, 2012; TRX, 2017; Health and Wellness Coaching, 2019 through Chicago Medical School
M.S. degree in nutrition, Rosalind Franklin University, Chicago Medical School; B.S. degree in kinesiology and health, Miami University; Registered Dietitian Nutritionist, Dominican University
Credits
OnDemand Course
This course was last revised on August 6, 2019.
This program does NOT qualify, nor meet the National Standard for NASBA accreditation.

Live Webinar Registration
HR Certification Institute 1.0

This program has been approved for 1.0 (General) recertification credit hours toward aPHR(TM), aPHRi(TM), PHR®, PHRca®, SPHR®, GPHR®, PHRi(TM) and SPHRi(TM)recertification through HR Certification Institute® (HRCI®). For more information about certification or recertification, please visit the HR Certification Institute website at www.hrci.org.

SHRM 1.0

Lorman Education Services is recognized by SHRM to offer Professional Development Credits (PDCs) for the SHRM-CPSM or SHRM-SCPSM. This program is valid for 1.0 PDC(s) for the SHRM-CP or SHRM-SCP.

CPE 1.2 including Personnel/HR 1.2

Lorman Education Services is registered with the National Association of State Boards of Accountancy (NASBA) as a sponsor of continuing professional education on the National Registry of CPE Sponsors. State boards of accountancy have final authority on the acceptance of individual courses for CPE credit. Complaints regarding registered sponsors may be submitted to the National Registry of CPE Sponsors through its web site: www.nasbaregistry.org. CPE Credit: Maximum Credit Hours: 1.2 each session (based on a 50 minute credit hour). You must attend at least 50 minutes to obtain credit. Field of Study: Personnel/HR for 1.2 hours. Prerequisite: . Level of Knowledge: Intermediate. Teaching Method: Seminar/Lecture. Advance Preparation: None. Delivery Method: Group Internet Based. Please refer to the information in this brochure for outline, course content and objectives. Upon completion of this course, you will receive a certificate of attendance. Final approval of a course for CPE credit belongs with each state's regulatory board. Please note: In order to receive CPE credit for this course you MUST use the streaming audio option, as well as enable and complete the required progress checks.