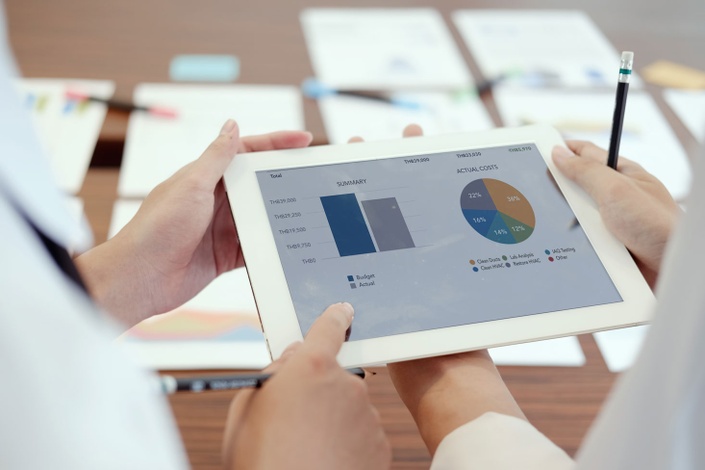 HR Metrics & Analytics 2019: Update on Strategic Planning, Application Activities and Operational Impact
On Demand Webinar Duration 90 min
Enroll in Course
Speaker:Ronald L. Adler, president of Laurdan Associates Inc. has 42 years of HR consulting experience
The purposes of an organization's human resources are to add value, make the organization more competitive, and help the organization achieve its business objectives. The purposes of HR metrics are to help communicate the value added, demonstrate the contribution of human capital, and measure employment related risks. Thus, to become a strategic partner, HR professionals need to speak the language of business. Inherent in that language is the lexicon of business measurements and metrics? Including HR metrics.
HR metrics help communicate the value added by the HR function, demonstrate the contribution of human capital, and measure employment related risks. This webinar discusses the use of HR metrics as a core competency.

This new 2018 HR Metrics session reviews the utilization of HR metrics and analytics and as a key competency, reviews the role they play in helping the business make critical business conclusions, discusses the computation of employment practices risk, and provides a list of more widely used HR metrics.
Why Should you Attend
HR metrics and analytics play a vital role in business management. Top management makes use of HR analytics as a crucial part of its strategic planning and application activities. It increasingly makes essential decisions based on the important data HR analytics provides.

Operational management relies on HR metrics to ascertain and handle vital operational and transactional issues. HR metrics give them the power to understand, anticipate, and monitor important areas and help management make important, organization-wide decision making. For operational administration, HR metrics can provide real-time data on how effectively operations are running.

For HR professionals, HR metrics and analytics can provide crucial and useful information about how effectively the organization uses this intangible resource - its employees. For HR Professionals, HR metrics provides a scorecard on employment practices.

This webinar identifies and discusses many of the HR metrics and measurements currently being used. It is designed to provide background material to help you analyze key metrics, help you determine the "right" metrics for your organization, and assist you use these metrics in the decision m making process.
Areas Covered

In this 2018 HR Metrics session, understand the role of key HR metrics and analytics
Identify and assess the strategic and operational impact of HR metrics
Identify the role of metrics in measuring and communicating value
Review the basics of using HR metrics in assessing human capital related risks
Learn how HR metrics improve strategic and operational decision making
Who will Benefit

HR professionals
Internal and external auditors
CFOs
Risk managers
Compliance managers
Line managers
Employment managers
Supervisors
Training staff
Vice-Presidents
Directors
Workforce Planning and HR Measurement Professionals
Your Instructor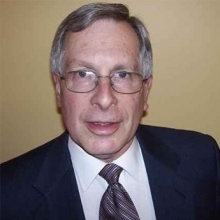 Ronald L. Adler, president of Laurdan Associates Inc. has 42 years of HR consulting experience and has served as a consulting expert on work force, workplace, and HR management issues for The Wall Street Journal, HRMagazine, and other publications and newspapers across the country. Mr. Adler's research findings have been used by the Federal Reserve Board, the EEOC, the National Conference of State Legislatures, the National Federation of Independent Business (NFIB), insurers, and international organizations.
Mr. Adler is a frequent lecturer and author on HR management, employment practices, and UI issues. Mr. Adler is the author and editor of the Employment-Labor Law Audit (ELLA), the internationally recognized HR auditing and employment practices liability risk assessment process.
Frequently Asked Questions
What is a webinar?
A webinar is an interactive web conferencing medium that is a blend of audio, synchronized slides, polling and Q&A sent over the Internet. Webinars allow you to access the LIVE content at your convenience.
At what time should I login for the webinar?
The right time to login would be at least 20 minutes before the webinar - to check if your computer is working fine – audio and video. You will receive a mail a few days in advance of the webinar scheduled date and time with instructions to you–re your system settings for compatibility. Smart HR Learn recommends that the computer be tested at least an hour or two before the webinar is scheduled to begin.;
Is there a provision for refund, if so, how?
In case you are unable to attend a Live webinar that you have registered for, you can send in a request for a refund by e-mail prior to 48 hours of the webinar's scheduled date and time. You must state the name of the course, date of purchase and the reason for the refund request. All refund requests will be considered and responded to within two business days of receipt of request. In the event of a no-show or the non-functioning of your PC or server there would be no refund provided. However, attendee substitutions are welcomed at any time
I am unable to attend a LIVE webinar. Is there a recording I can listen to?
Yes we also provide recorded Webinars, basically the completed audio visual recording of the LIVE webinar, which includes the Q&A session.