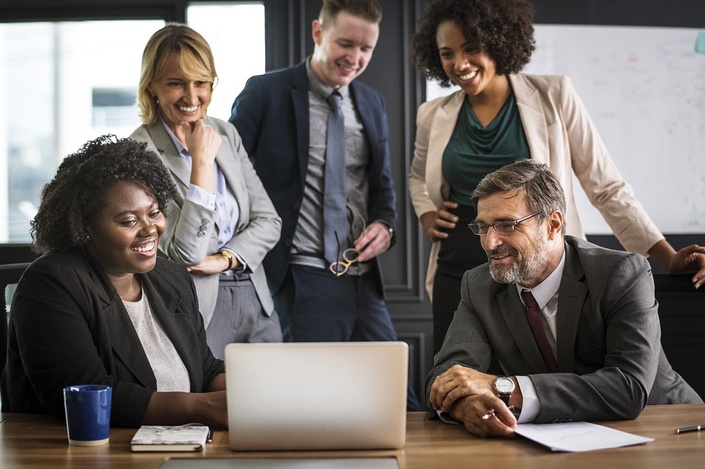 Human Resource Service Delivery in a Multi-Generational Workforce
On Demand Webinar Credit HR Certification Institute, SHRM
Enroll in Course
October 7 at 1:00 - 2:00 pm EST
Learn tangible techniques and strategies that can be implemented immediately.
The multi-generational workforce has created tremendous challenges within the past 20 years. Whether it's an aging workforce, the transition of one generation of leaders to the next, or the overwhelming impact of younger employees, HR professionals must adapt to the dramatically changing corporate landscape. Social dynamics can change literally overnight. The three primary challenges creating a positive company culture, understanding all forms of dcommunication strategies, and generational stereotypes. Coach Randy will identify the four generations within the workforce, share the vital life experiences that shape each generation's characteristics, and offer tangible techniques and strategies that can be implemented immediately. Coach Randy will also address the need to plan for the return to work from COVID-19 and how each generation may need an individualized plan. Coach Randy offers a fast-paced, energetic, and interactive topic that will certainly challenge your current knowledge and allow you to walk away feeling confident.
Learning Objectives
You will be able to define the four different generations within the workforce.
You will be able to describe the strengths, weaknesses, opportunities, and threats to each generation.
You will be able to discuss the rapid changing dynamics of diversity and inclusion within the workforce.
You will be able to explain the need to address the varying needs and impact of COVID-19.
Agenda
Welcome and Introductions
How Webinar Will Work and Interactive Opportunities
Who Is Attending the Webinar?
The Three Agreements

Be Here
Be Open
Be Honest
Who Is Who?
Four Generations of Workers

Baby Boomers
Gen X
Millennials
Gen Z – Zoomers

Characteristics of Each Generations
Defining World/Life Events That Impact Talent Behavior
Talent Management – the Overwhelming Challenges of Engagement
Why Can't We All Just Get Along?
Worker Behavior in the Social Environment
SWOT Analysis of Each Generation
Engagement and Retention
Impact of Technology
Social Media
Paying Your Dues vs. Entitlement
Future HR Implications
Diversity, Equity, and Inclusion
COVID-19 and the Return to Normal
How Gen Z Will Determine the Future Success of Corporate America
Who should attend?
This live webinar is designed for human resource managers, human resource administrators, vice presidents of human resources, chief human resource officers, personnel managers, supervisors, business owners and managers, team leaders, CEOs, presidents, and vice presidents.
In Partnership with Lorman
Your Instructor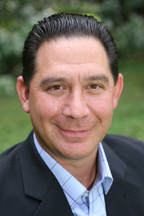 Offers professional speaking, leadership development, executive coaching, and expert consulting; life is more complicated now than at any previous time in recent history
Coach Randy says our world needs people willing to change the game; whether you are a looking for a speaker, seeking professional consulting on harassment, intimidation and bullying, corporate culture, or need expert coaching, Coach Randy says, "If life's a game, then who's your coach?;" Coach Randy Says empowers leaders with the skills sets needed to be successful in this complex, global, and ever-changing world; Coach Randy Says works with corporations, educators, parents, managers, government departments, and organizations to inspire, motivate, and empower
Has presented at Fortune 500 Companies, nonprofit institutions, school districts, athletic associations, state and federal government agencies, and college universities
An adjunct professor of Sociology at Union County College and on faculty of the Rutgers University School of Social Work; he is a frequent visitor on the NFL Network, Good Day New York, CBS New York News, RNN, TV12, and Fox 5 New York News
Wrote "Bullying in Sports: A Guide to Identifying the Injuries We Don't See," published by Pearson Education and "Feathers Are Everywhere: A Practical Application of the Law of Attraction," published by PNG Publishing
The New Jersey State Leader and trainer of the Olweus Anti-Bullying Program out of Clemson University and a national trainer for the Positive Coaching Alliance
M.A. degree in executive nonprofit management, Hebrew Union College; M.S.W. degree, University of Southern California; B.A. degree in sociology, University of Colorado; received his Executive Coach Training from the Institute for Professional Excellence in Coaching; most recently he earned his Certificate in Effective College Instruction from the Association of College & University Educators & the American Council on Education
Credits
HR Certification Institute 1.0

This program has been approved for 1.0 (General) recertification credit hours toward aPHR(TM), aPHRi(TM), PHR®, PHRca®, SPHR®, GPHR®, PHRi(TM) and SPHRi(TM)recertification through HR Certification Institute® (HRCI®). For more information about certification or recertification, please visit the HR Certification Institute website at www.hrci.org.

SHRM 1.0

Lorman Education Services is recognized by SHRM to offer Professional Development Credits (PDCs) for the SHRM-CPSM or SHRM-SCPSM. This program is valid for 1.0 PDC(s) for the SHRM-CP or SHRM-SCP.

This program does NOT qualify, nor meet the National Standard for NASBA accreditation.