Training Agenda in EST for both Day 1 and Day 2
12.00pm: Session Begins
1.30pm: Break
1.45pm: Session Resumes
3.15pm: Break
3.30pm: Session Resumes
5.00pm: Session Ends
KEY BENEFITS OF ATTENDING
REVIEW the current status of HR audits
l IMPROVE your HR audits through pre-HR audit activities
l ASSESS the risks associated with human capital management
l EXPLORE the use of human capital measurement and HR metrics, including
ISO 30414
l GAIN an understanding of the five critical components of HR Audits
l LEARN how to use HR audits in enhancing human capital
l EXPLORE the use of HR audits in mergers and acquisitions
l LEARN how to develop and implement the HR audit proces
Agenda

DAY 1
SESSION ONE: HR AUDITS OVERVIEW

Background of HR audits
Evolution of HR audits
Developing a HR audit plan
Identifying key HR audit issues
Exercise: Pre-HR Audit Questionnaire
SESSION TWO: HUMAN CAPITAL RISKS
Discussion of risk management issues
Determining human capital risks
Developing Key Risk Indicators (KRIs)
Analysing human capital risk mitigation and risk appetite
Exercise: The Employment Practices Liability Risk Assessment Tool
Exercise: Mapping capital human risks
SESSION 3: DEVELOPING HR METRICS
Discussion of HR metrics
Determining relevant human capital measures
A review of ISO 30414, "Human Resources Management—Guidelines for
Internal and External Human Capital Reporting"
Developing Key Performance Indicators (KPIs)
Putting together the HR audit dashboard
SESSION 4: HR AUDIT MODEL
Review the critical components of a HR audit
Improve your internal controls
Evaluation of your internal audit activities
Exercise: The HR Audit Worksheet
DAY 2
SESSION 5: STRATEGIC ALIGNMENT
Master the value of human capital
Understand fully your employment brand
Identify your work force needs
Assessing employee commitment and engagement
Discussion of employee surveys to validate audit findings
Exercise: Mapping employee commitment
SESSION 6: ASSESS HR MANAGEMENT RELATED DOCUMENTS
Analyse and enhance your employment posters and notices
Improve job descriptions
Review employee application and other hiring forms
Assessing employee files
Examining and updating your employee handbooks
Exercise: Review Survey Report on Employee Handbook Policies and Practices
SESSION 7: HR MANAGEMENT PROCESSES AND PRACTICES
Reviewing your recruitment, selection and hiring process
Enhance your company's performance management
Create and maintain positive employee relations in your company
Analyse the discipline and termination process
Maximise the use of technology
SESSION 8: PRACTICAL APPLICATIONS OF HR AUDITS
Identify HR audit stakeholders
Review HR audits for vendors, suppliers, and contractors
Master the use of HR audits in mergers and acquisitions
Reporting and implementing HR audit results
Who Should Attend
Internal Audit Managers
Internal Auditors
External Auditors
Compliance Auditors
CEOs, CFOs, HODs & HR Managers
Risk Managers
General Counsels
Merger & Acquisitions Specialists
Venture Capitalists
No longer measured in only fines, penalties, and awards for non-compliance, human resource management affects keys business metrics, including the organization's valuation and credit rating. Furthermore, improper human resource management can significantly reduce managerial prerogatives, and seriously damage the organization's reputation and employment brand. As a result, HR audits have become an important tool in identifying problem areas and are increasingly evolving from an ad hoc audit activity to a critical element of an organization's risk management and compliance processes. Numerous external forces and factors have an impact on the demand for and scope of HR audits. First, in the global economy, human capital has become for many organizations the single most important determinant of competitiveness, productivity, sustainability, and profitability. Increasingly, the organization's human capital is the source of innovation and a driver of business success.
Secondly, a confluence of economic, political, and social factors, including corporate scandals, the failure of organizations to adequately assess risks, and increasing stockholder initiatives, have resulted in increased statutory and regulatory requirements and a call for greater transparency, and an increased in internal and external audit activity. Also, governmental agencies have become more active — some would argue more aggressive — and have committed more resources to conduct assessments of employment policies and practices. Importantly, these agencies have advised employers that they consider self-assessments and audit a "best practice." In this environment, identifying and assessing human capital related risks have become a critical element of an organization's success. As a result, an organization's ability to audit and manage these risks plays an increasing role in helping them succeed. This workshop considers the current use of HR audits, reviews HR audits techniques, and discusses how HR audits can be used to help organizations reduce risk and enhance value.
Why Should You Attend
Organizations that effectively manage their human capital related risks can increase the value of their human capital, be better positioned to seize new opportunities, and able to quickly improve business and bottom-line results. HR audits, as a risk management and HR management tool, play an increasingly important role in this effort. This course, led by an internationally recognized thought leader on HR audits, provides you with practical and results-oriented advice on creating and implementing an effective HR audit process in your organization.
Your Instructor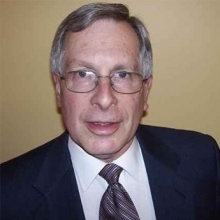 Ronald L. Adler, president of Laurdan Associates Inc. has 42 years of HR consulting experience and has served as a consulting expert on work force, workplace, and HR management issues for The Wall Street Journal, HRMagazine, and other publications and newspapers across the country. Mr. Adler's research findings have been used by the Federal Reserve Board, the EEOC, the National Conference of State Legislatures, the National Federation of Independent Business (NFIB), insurers, and international organizations.
Mr. Adler is a frequent lecturer and author on HR management, employment practices, and UI issues. Mr. Adler is the author and editor of the Employment-Labor Law Audit (ELLA), the internationally recognized HR auditing and employment practices liability risk assessment process.
Credits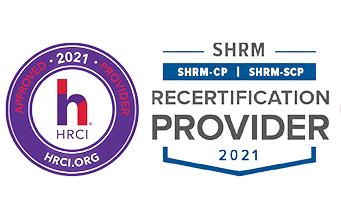 This activity has been approved for 5 HR (General) recertification credit hours toward aPHR, PHR, PHRca, SPHR, GPHR, PHRi and SPHRi recertification through HR Certification Institute (HRCI). Please make note of the activity ID number on your recertification application form. For more information about certification or recertification, please visit the HR Certification Institute website at www.hrci.org

This program is valid for 5 PDCs for the SHRM-CP® or SHRM-SCP®