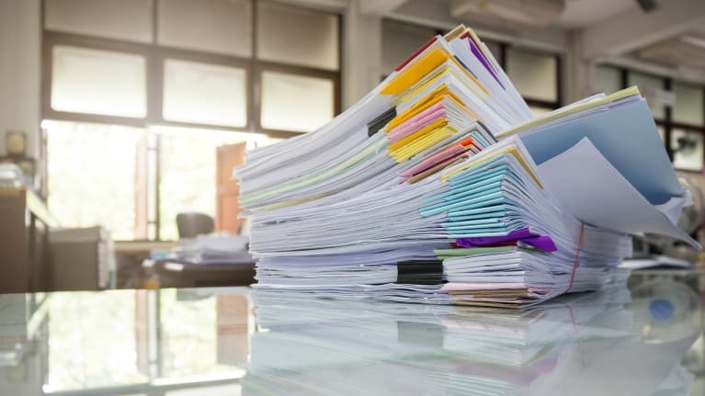 I9 Compliance & Audits: Strengthening Your Immigration Compliance Practices in 2021
On Demand Webinar Duration 90 Minutes Credits HRCI 1.5 & SHRM 1.5 PDCs
Enroll in Course
Speaker: Diane L. Dee, President of Advantage HR Consulting, has over 25 years of experience in the Human Resources arena
Overview
Are you confident your organization is in full compliance with Federal immigration laws, or are you at risk for being assessed costly fines, or worse, for potential violations?
In an effort to control illegal immigration, in 1986 Congress passed the Immigration Reform and Control Act (IRCA).The IRCA was enacted to legalize approximately three million undocumented immigrants, while at the same time, attempted to deter future undocumented immigration.In order to be in compliance with IRCA's directives, all U.S. employers must complete a Form I-9 for each employee hired after November 6, 1986.
It is a violation of Federal immigration law for any employer to knowingly hire employees who are not authorized to work in the United States.The Federal Form I-9: Employment Eligibility Verification, is used by employers as a record of their basis for determining eligibility of an employee to work in the U.S.The form is maintained by the employer and made available upon request for inspection by officials of the Department of Homeland Security, The Department of Labor, and the Office of Special Counsel for Immigration Related Unfair Employment Practices.
Participants in this webinar will learn how to properly complete I9s, conduct internal audits of their I9s, the proper procedures for correcting errors & omissions, retention rules and how to prepare should they be audited by ICE.
Areas Covered
What is Form I-9 and who must comply?
Changes to Form I-9 in 2020
Exceptions for completing and retaining Forms I-9
Employer and employee responsibilities when completing Form I-9
Common Form I-9 errors
Procedures for correcting errors & omissions
Form I-9 retention rules
Form I-9 Internal and External Audits
Levels of violations
Self-audits
Immigration and Customs Enforcement Audits
Inspection Notices
Consequences of non-compliance
E-Verify system
I-9 and E-Verify: Know the difference
E-Verify rules & procedures
States with current E-Verify laws
E-Verify self-audits: Key steps
Who will Benefit
Senior Management
Human Resources professionals
Payroll professionals
Compliance professionals
Recruiting professionals
Operations Managers
Managers & Supervisors
Employees
This activity has been approved for 1.5 HR (General) recertification credit hours toward aPHR, PHR, PHRca, SPHR, GPHR, PHRi and SPHRi recertification through HR Certification Institute (HRCI). Please make note of the activity ID number on your recertification application form. For more information about certification or recertification, please visit the HR Certification Institute website at www.hrci.org
This program is valid for 1.5 PDCs for the SHRM-CP® or SHRM-SCP®
Your Instructor

Diane L. Dee, President of Advantage HR Consulting, has over 25 years of experience in the Human Resources arena. Diane's background includes experience in HR consulting and administration in corporate, government, consulting and pro bono environments. Diane founded Advantage HR Consulting in early 2016. Under Diane's leadership, Advantage HR provides comprehensive, cost-effective Human Resources solutions for small to mid-sized firms in the greater Chicagoland area.

Diane holds a Master Certificate in Human Resources from Cornell University's School of Industrial and Labor Relations and has attained SPHR, SHRM-SCP, sHRBP and HRPM® certification.

Diane is a member of the National Association of Women Business Owners and the Society for Human Resource Management. Additionally, Diane performs pro bono work through the Taproot Foundation assisting non-profit clients by integrating their Human Resources goals with their corporate strategies.