Speaker :Dr. Laura McGuire is a nationally-recognized trainer, subject matter expert, and inclusion consultant.

Overview
You don't have to have peace in your life or a calm mind in order to use the tool that is mindfulness. Mindful-ness is about increasing awareness to manage reactions, emotions, and perceptions. In the work environment this means increasing productivity, avoiding burnout, and retention. Too often we believe the lie that we should first have it all together and then we will be more rational and centered when in the reverse is true. In this webinar we will explore why that is true, how to increase your mindfulness inside and outside of work each day, and how to make a mindful approach second nature now.

Why Should You Attend
If you have ever seen someone talk about mindfulness or meditation and been curious about how it could help in your daily life this webinar is for you. Mindfulness is so much more than being calm it is about being aware of what is going on and how you are reacting to situations. At work there are often so many factors that we can-not control and this can leave us feeling overwhelmed and disengaged. In this webinar we will present the tools you need to get started with a mindfulness practice for you and your team and the benefits there in.

Areas Covered
What mindfulness is and isn't
The benefits of mindfulness
Using the tools of mindfulness each day
Who will benefit
Managers
HR professionals
Executives
Your Instructor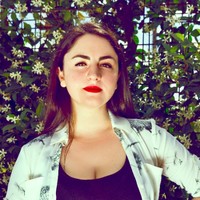 Dr. Laura McGuire is a nationally-recognized trainer, subject matter expert, and inclusion consultant. In 2018 she founded The National Center for Equity and Agency to further her mis-sion of healing the structural inequalities that lead to interper-sonal violence and marginalization.
Dr. McGuire earned her bachelor's degree in social sciences from Thomas Edison State University and her graduate degrees in educational leadership for change from Fielding Graduate University. Her doctoral dissertation, entitled "Seen but Not Heard: Pathways to Improve Inclusion of LGBT Persons and Sexual Trauma Survivors in Sexual Health Education," exam-ined the marginalization of sexual minorities within health edu-cation on a global scale.
Dr. McGuire is a certified full-spectrum doula, professional teacher, a certified sexual health educator, and a vinyasa yoga instructor. Her experience includes both public and private sec-tors, middle schools, high schools, and university settings. In 2015, she served as the first Sexual Violence Prevention and Education Program Manager at the University of Houston, and in 2017, she became the first Victim Advocate/Prevention Edu-cator at the US Merchant Marine Academy. She is a member of the American Association of Sexuality Educa-tors Counselors and Therapists (AASECT), Society of Profes-sional Consultants, and is a member of numerous committees and boards. Dr. McGuire lives in the United States, where she works as a full-time consultant and expert witness.
Frequently Asked Questions
What is a webinar?
A webinar is an interactive web conferencing medium that is a blend of audio, synchronized slides, polling and Q&A sent over the Internet. Webinars allow you to access the LIVE content at your convenience.
At what time should I login for the webinar?
The right time to login would be at least 20 minutes before the webinar - to check if your computer is working fine – audio and video. You will receive a mail a few days in advance of the webinar scheduled date and time with instructions to you–re your system settings for compatibility. Smart HR Learn recommends that the computer be tested at least an hour or two before the webinar is scheduled to begin.;
How do I join a Webinar?
You can join a webinar using a PC or Mac®. You will receive an email, inviting you to join the webinar at least 48 hours before the webinar date and time. Please click the link and enter your name and email address to join the session by selecting the ?Join a Webinar? button.
I am unable to attend a LIVE webinar. Is there a recording I can listen to?
Yes we also provide recorded Webinars, basically the completed audio visual recording of the LIVE webinar, which includes the Q&A session.
Is there a provision for refund, if so, how?
In case you are unable to attend a Live webinar that you have registered for, you can send in a request for a refund by e-mail prior to 48 hours of the webinar's scheduled date and time. You must state the name of the course, date of purchase and the reason for the refund request. All refund requests will be considered and responded to within two business days of receipt of request. In the event of a no-show or the non-functioning of your PC or server there would be no refund provided. However, attendee substitutions are welcomed at any time.