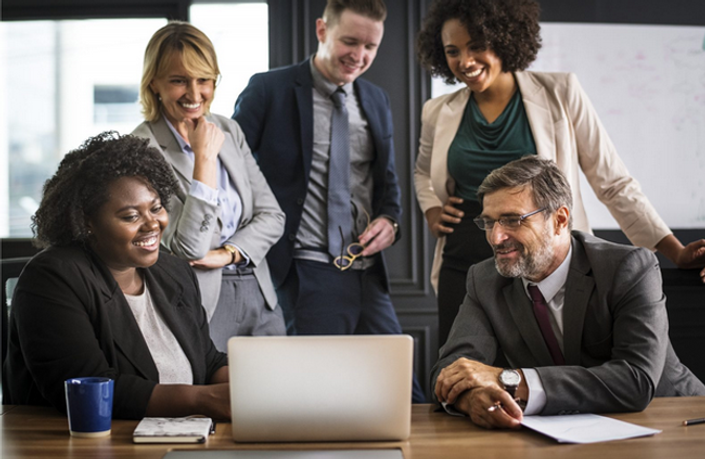 Never Go With Your Gut: How Pioneering Leaders Make the Best Decisions and Avoid Business Disasters
Wed, Febuary 19, 2020 01:30 PM – 03:00 PM EDT 90 Minutes Credits HRCI 1.5 & SHRM 1.5 PDCs
Enroll in Course
Speaker : Dr. Tsipursky's expertise comes from over 20 years of consulting, coaching, speaking, and training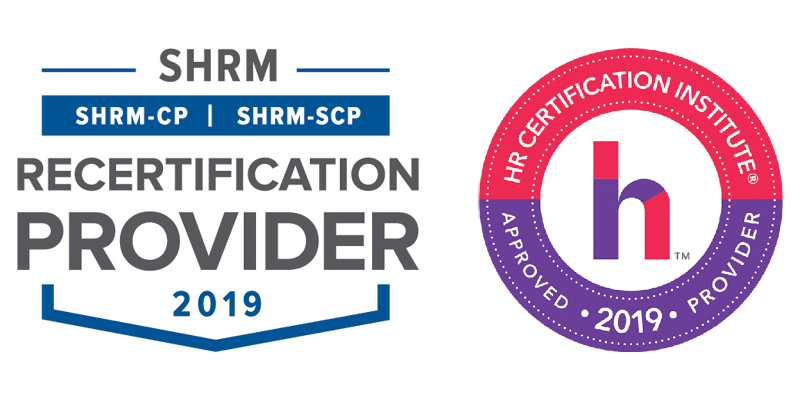 Areas Covered
How to avoid problems like:
unnecessary team conflict
harm to employee engagement and and productivity
hiring the wrong key employee
losing a top client
failing to foresee rapid market shifts
pursuing the wrong bet-the-company strategy
Learning Objectives
Identify situations that might cause you or those you lead to make the wrong decisions that result in disasters
Assess whether you or your followers suffer from subtle dangerous judgment errors (called cognitive biases) that trigger disastrous decisions
Learn the recently-discovered decision-making strategies that will enable you and your followers to protect yourselves from decision disasters
Discover how the most effective leaders address these mental blindspots through such strategies, consciously or unconsciously
Adapt best practices on avoiding disastrous decisions from these leaders into your own leadership toolkit
Develop processes that empower everyone in your team and organization to avoid decision disasters
Overview
In this engaging, interactive, and entertaining presentation, you will dramatically improve your leadership decision-making skills to avoid the disastrous outcomes of wrong decisions. When was the last time you saw a business disaster? Perhaps it was a minor mishap such as unnecessary team conflict that harmed employee engagement and productivity. Maybe it was more significant troubles such as hiring the wrong key employee or losing a top client. Or was it a major calamity that threatened bankruptcy such as failing to foresee rapid market shifts or pursuing the wrong bet-the-company strategy? Cutting-edge research in cognitive neuroscience and behavioral economics indicates that most of these disasters are preventable and stem from one or more wrong decisions. Studies show that we all suffer from unconscious dangerous judgment errors called cognitive biases that cause us to make the wrong decisions, especially in the most important and charged leadership contexts. Fortunately, recent decision science has shown how simple yet effective decision-making strategies can enable you to protect yourself and those you lead from cognitive biases and consequently avoid disastrous decisions. Pioneering leaders at the forefront of innovation are increasingly integrating such strategies into their leadership judgment processes to help the teams and organizations they lead identify and address such mental blindspots and prevent decision-making disasters. This presentation will offer you case studies and best practices from these innovative leaders, combined with groundbreaking research in decision science, to give you the most critical skills and take-aways that you need to help yourself and those you lead avoid decision-making disasters.

This activity has been approved for 1.5 HR (General) recertification credit hours toward aPHR, PHR, PHRca, SPHR, GPHR, PHRi and SPHRi recertification through HR Certification Institute (HRCI). Please make note of the activity ID number on your recertification application form. For more information about certification or recertification, please visit the HR Certification Institute website at www.hrci.org

This program is valid for 1.5 PDCs for the SHRM-CP® or SHRM-SCP®
Your Instructor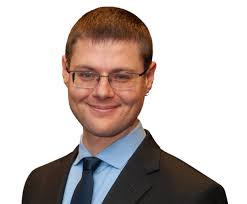 Dr. Tsipursky's expertise comes from over 20 years of consulting, coaching, speaking, and training for mid-size and large businesses and nonprofits. He serves as the CEO of the boutique consulting, coaching, and training firm Disaster Avoidance Experts, which uses a proprietary methodology based on groundbreaking research to help leaders and organizations maximize their bottom lines by addressing potential threats, seizing unexpected opportunities, and resolving persistent personnel problems. His clients include Aflac, Balance Employment Assistance Provider, Edison Welding Institute, Fifth Third Bank, Honda, IBM, International Coaches Federation, Ohio Hospitals Association, National Association of Women Business Owners, Sentinel Real Estate, The Society for Human Resource Management,
RealManage, The Columbus Foundation, Vistage, Wells Fargo, the World Wildlife Fund, and over a hundred others who achieve outstanding client results.
His expertise also comes from his research and teaching background as a behavioral economist and cognitive neuroscientist studying the psychology of decision making in business and other contexts. He spent over 15 years in academia, including 7 years as a professor at the Ohio State University and before that a Fellow at the University of North Carolina-Chapel Hill. His dozens of peer-reviewed academic publications have appeared in well-respected scholarly journals such as Behavior and Social Issues, Journal of Social and Political Psychology, and International Journal of Existential Psychology and Psychotherapy.
Frequently Asked Questions
What is a webinar?
A webinar is an interactive web conferencing medium that is a blend of audio, synchronized slides, polling and Q&A sent over the Internet. Webinars allow you to access the LIVE content at your convenience.
At what time should I login for the webinar?
The right time to login would be at least 20 minutes before the webinar - to check if your computer is working fine – audio and video. You will receive a mail a few days in advance of the webinar scheduled date and time with instructions to you–re your system settings for compatibility. Smart HR Learn recommends that the computer be tested at least an hour or two before the webinar is scheduled to begin.;
How do I join a Webinar?
You can join a webinar using a PC or Mac®. You will receive an email, inviting you to join the webinar at least 48 hours before the webinar date and time. Please click the link and enter your name and email address to join the session by selecting the ?Join a Webinar? button.
I am unable to attend a LIVE webinar. Is there a recording I can listen to?
Yes we also provide recorded Webinars, basically the completed audio visual recording of the LIVE webinar, which includes the Q&A session.
Is there a provision for refund, if so, how?
In case you are unable to attend a Live webinar that you have registered for, you can send in a request for a refund by e-mail prior to 48 hours of the webinar's scheduled date and time. You must state the name of the course, date of purchase and the reason for the refund request. All refund requests will be considered and responded to within two business days of receipt of request. In the event of a no-show or the non-functioning of your PC or server there would be no refund provided. However, attendee substitutions are welcomed at any time.