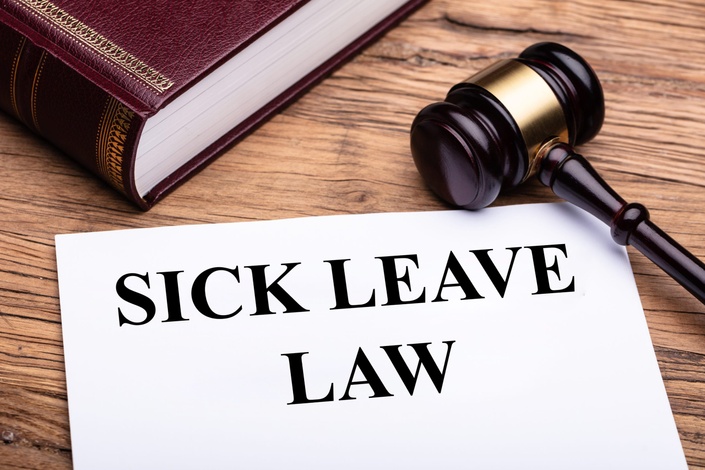 Paid Family Medical Leave and Paid Sick Leave: A Multi-State Update
On Demand Webinar Duration 90 Minutes Credits HRCI 1.5 & SHRM 1.5 PDCs
Enroll in Course
In this webinar we will discuss developments related to paid sick leave and how they may affect your daily operations and workplace policies, and some recommendations for administering/managing PTO
Speaker: Janette is an attorney with more than 20 years legal experience. Janette works in her own law practice with employers on most employment law issues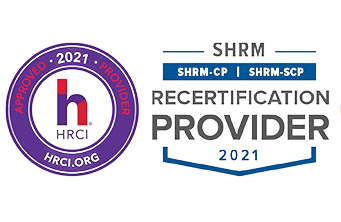 Overview
Do you offer paid family medical and/or leave to your employees?
Currently, 8 states, plus the District of Columbia, have passed Paid Family Medical Leave Laws
Most states and over twenty localities have paid/earned sick/safe leave laws on their books - and that number is growing - so soon you may not have a choice.
Add to that, the COVID-19 pandemic. The FFCRA may not be mandatory anymore, but applicable state laws are.
Paid Family Leave as well as Paid Sick Leave has gained momentum in many States and localities. Many of these laws impose obligations well beyond those imposed by the federal Family Medical Leave Act (FMLA). For those of you with employees in more than one State, the myriad of obligations increases exponentially—especially during the time of COVID. This webinar will provide an overview of those States that have passed Paid Family Leave and Paid Sick Leave laws and their key components.
Now is the time to anticipate the changes that you might need to make to your existing policies to either comply with laws already in your jurisdiction or to get ahead of your obligations if paid sick and/or family medical leave does come to your jurisdiction

Areas Covered
Where paid sick and family leave laws have passed or are being considered across the country
Requirements concerning carryover and notice/posting requirements
PTO recommended practices on tricky issues, including partial-day absences, use of accrued PTO during furloughs, a "use it or lose it" policy, and structuring your PTO bank
Combining PTO leave with protected leave under FMLA – the when and how to do it;
What you need to know before changing PTO accrual rates
Cashing out unused time -- PTO counts as a wage under state law
PTO and the exempt employee: When you can dock their pay without jeopardizing the exemption
Legal ways to institute caps on vacation banks
Who Will Benefit
Business owners
CEO's
Senior Managers
All managers,
H.R. Professionals at all levels
In—House Counsel
Leave Administrators
Benefits Administrators
CFO's
Controllers
This activity has been approved for 1.5 HR (General) recertification credit hours toward aPHR, PHR, PHRca, SPHR, GPHR, PHRi and SPHRi recertification through HR Certification Institute (HRCI). Please make note of the activity ID number on your recertification application form. For more information about certification or recertification, please visit the HR Certification Institute website at www.hrci.org
This program is valid for 1.5 PDCs for the SHRM-CP® or SHRM-SCP
Your Instructor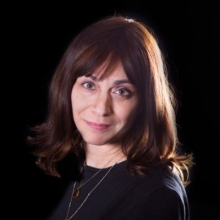 Janette is an attorney with more than 20 years legal experience. Janette works in her own law practice with employers on most employment law issues, acting as the Employer's Legal Wellness Professional - to ensure that employers are in the best position possible to avoid litigation, audits, employee relations problems, and the attendant, often exorbitant costs. Janette authors the firm's weekly blog and has written articles on many different employment law issues for many publications, including EEO Insight, Staffing Industry Review, @Law, and Chief Legal Officer.
Janette has also spoken and trained on topics, such as Criminal Background Checks in the Hiring Process, Joint Employment, Severance Arrangements, Pre-Employment Screening among many, many others. Janette is licensed in New Jersey and New York. In addition, Janette serves as a Legal Wellness Professional to employers outside New Jersey and New York on almost all federal employment law issues, to enable employees to address workplace challenges before they escalate to litigation or costly audits. Janette is a member of the Workplace Violence Prevention Institute, a task force that serves as a resource to employers committed to taking a proactive, holistic approach to preventing and appropriately responding to the growing threat of workplace violence. Janette is also a contributor to the recently released book, "Hiring Greatness: How to Recruit Your Dream Team and Crush the Competition", published by John Wiley and Sons, and authored by David E. Perry and Mark J. Haluska.
Janette serves as a member of the Workplace Violence Prevention Institute, an interdisciplinary task force dedicated to providing cutting-edge holistic solutions to the increasing concern over workplace safety and workplace violence prevention.