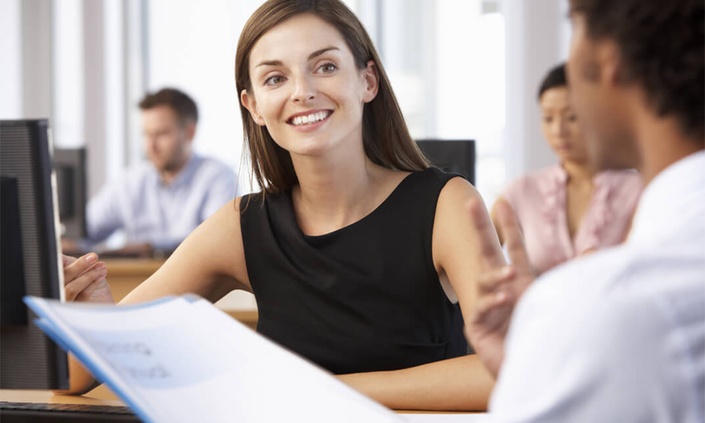 Persuasion: Getting Employees, Bosses, and Colleagues to See the Light
On Demand Webinar Duration 90 Minutes Credits HRCI 1.5 & SHRM 1.5 PDCs
Enroll in Course
Speaker : Rebecca Staton-Reinstein, Ph.D. and president of Advantage Leadership, Inc., has managed a wide variety of projects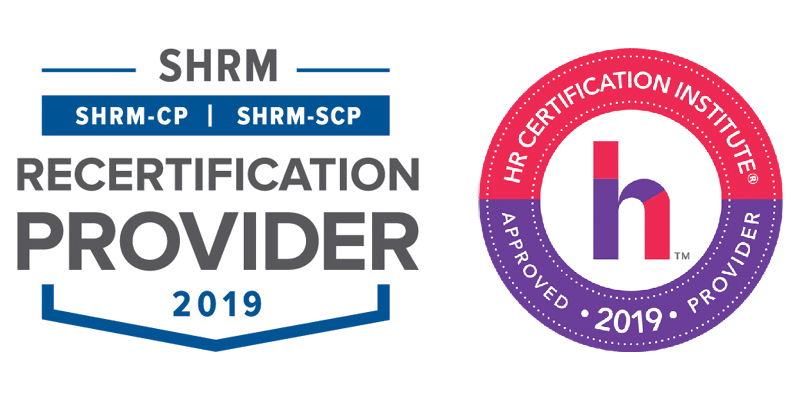 Session Highlight
What is position power? What is personal power?

How do you develop personal power?
Is your communication clear?
What does the flight or fight instinct have to do with personal power?

Effective communication

Developing aligned assertive communication strategies
Successful communication

Using Influence strategies

When is each strategy most effective?
When is each strategy least effective?

Aligning with the leader

Vision and Mission
The power of mission as a driver

Key components for effective communication

Active Listening
Mastering conflict
Solving problems through passionate debate
Appreciation
Messaging challenges
Group Think

Lessons Learned

Continuous Improvement
Creating your personal improvement plan



Overview
It's not uncommon to have limited authority to get the job done on a tight schedule. Some managers have little control over budget, schedule, or team member selection and evaluation. You can still succeed. "Position Power" comes with control of many aspects of an assignment and has a hidden paradox. When you assert that authority, "because I said so," you lose authority in the minds of subordinates! Savvy, successful leaders learn to use "Personal Power" to get things done; their ability to influence, inspire, or convince others to act. Anyone can exert this sort of leadership, from the lowest ranking person to the highest. Learn to use your own personal power to succeed regardless of title. Unleash your personal power to achieve your goals inside the organization and outside.

Why Should You Attend
How often does a company policy have a negative effect, but you have no way to change it? You may be selling yourself short AND you have more power than you realize. Learn to project your "personal power" no matter where you sit in the organizational hierarchy. Enhance your communication skills with powerful techniques that expand your influence far beyond your authority or lack of it. This form of leadership makes both formal leaders and non-titled team members more successful and likely to achieve their personal and professional goals. You will develop your own plan for advancement.

Learning Objectives

Define personal and position power
Identify your personal power stories and unsuspected abilities
Set goals for maximizing your personal power
Develop new and enhance existing communication skills
Align your message
Use Aligned Assertive communication to persuade others
Communicate effectively with anyone
This activity has been approved for 1.5 HR (General) recertification credit hours toward aPHR, PHR, PHRca, SPHR, GPHR, PHRi and SPHRi recertification through HR Certification Institute (HRCI). Please make note of the activity ID number on your recertification application form. For more information about certification or recertification, please visit the HR Certification Institute website at www.hrci.org

This program is valid for 1.5 PDCs for the SHRM-CP® or SHRM-SCP®
Your Instructor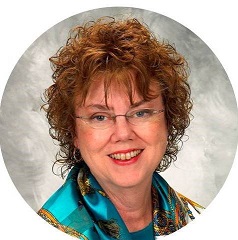 Rebecca Staton-Reinstein, Ph.D. and president of Advantage Leadership, Inc., has managed a wide variety of projects from starting an alternative high school to developing artificial organs to managing Section 8 public housing. She understands the pain of juggling too many tasks, relying on others for information with no authority to manage them, and struggling to keep too many powerful stakeholders from spoiling the project. She has developed project management programs for her clients around the world. She developed project management programs specifically for Human Resource professionals for training companies, webinar providers, conferences, and clients. She works with a variety of organizations to improve strategic leadership and planning, engage employees, and delight customers. Rebecca is the author of several books on strategic leadership and has been honored for her contributions on four continents.
Frequently Asked Questions
What is a webinar?
A webinar is an interactive web conferencing medium that is a blend of audio, synchronized slides, polling and Q&A sent over the Internet. Webinars allow you to access the LIVE content at your convenience.
At what time should I login for the webinar?
The right time to login would be at least 20 minutes before the webinar - to check if your computer is working fine – audio and video. You will receive a mail a few days in advance of the webinar scheduled date and time with instructions to you–re your system settings for compatibility. Smart HR Learn recommends that the computer be tested at least an hour or two before the webinar is scheduled to begin.;
How do I join a Webinar?
You can join a webinar using a PC or Mac®. You will receive an email, inviting you to join the webinar at least 48 hours before the webinar date and time. Please click the link and enter your name and email address to join the session by selecting the ?Join a Webinar? button.
I am unable to attend a LIVE webinar. Is there a recording I can listen to?
Yes we also provide recorded Webinars, basically the completed audio visual recording of the LIVE webinar, which includes the Q&A session.
Is there a provision for refund, if so, how?
In case you are unable to attend a Live webinar that you have registered for, you can send in a request for a refund by e-mail prior to 48 hours of the webinar's scheduled date and time. You must state the name of the course, date of purchase and the reason for the refund request. All refund requests will be considered and responded to within two business days of receipt of request. In the event of a no-show or the non-functioning of your PC or server there would be no refund provided. However, attendee substitutions are welcomed at any time.