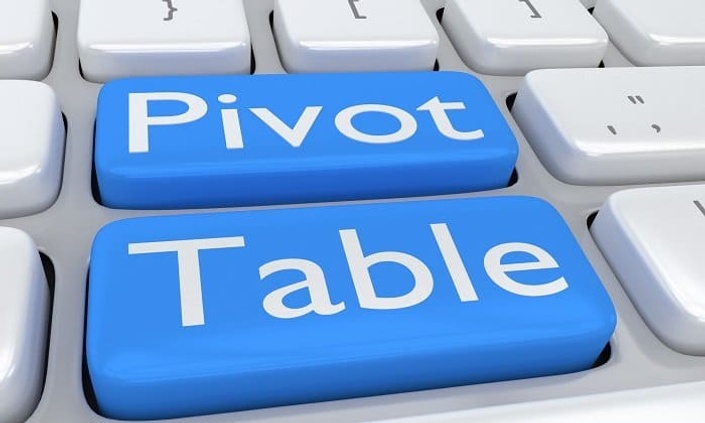 Pivot Tables to Dashboard
On Demand Webinar Duration 90 Minutes Credits HRCI 1.5 & SHRM 1.5 PDCs
Enroll in Course
Speaker: Joe has a Master of Accounting Degree from Florida State University and is an actively licensed Florida CPA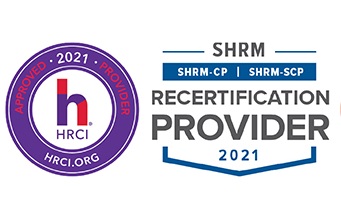 Overview
Dashboards are the new buzzword employers are searching for. If you have or want a career that involves creating reports in Excel, then you need to know how to build impressive, interactive, visually stunning, Excel dashboards. This practical, 100-minute webinar will leave you with Excel techniques you can immediately put to use making killer dashboards that set your skill level apart from others.
Microsoft Excel dashboards are powerful tools that summarize spreadsheet data to render a concise overview of critical business metrics. Dashboards provide an excellent and succinct way to share a "snapshot" view of key performance indicators (KPIs) for both small businesses and enterprise-level organizations.
This webinar will update your Excel skills by teaching you how to create impressive Dashboards even if you don't have artistic talent. At the conclusion of this webinar you'll be able to create amazing, interactive Excel dashboards that update at the click of a button and leave a lasting 'wow' impression.
The hallmark of an interactive, data-driven dashboard is the ability to see and understand data at the speed of thought. This on-the-job, nut-'n-bolts training webinar will deliver the skills you need to design well-planned Excel dashboards that present answers to questions in real-time, render visually striking displays, turn insight into action, help accomplish your firm's objectives and improve your Excel skills.
Easily Monitor Business Performance with Interactive Excel Dashboards You Create . . .
Create dashboards the easy way. Pivot Tables are among the easiest methods of creating dashboards.Why pay thousands to a consultant when you can learn this technique in just 100 fun minutes?
You Will Learn
An easy way to take raw data and make it presentable with Excel dashboards
Best Practices Dashboard Design - turning data easy to interpret information
How to use Excel Pivot Tables to build interactive, user-defined dashboards
How to construct a navigational menu using Excel
What charts to use and how to quickly arrange multiple graphs on a dashboard
Determining which KPIs to use in your dashboard
Using the Pivot Table drill down capabilities in your dashboard
Building an optimum dashboard for at-a-glance analysis and decision making
Simple Excel techniques to make powerful dashboards - separate your skill
Areas Covered
Overview of Excel Dashboard Construction and Methodologies
KPIs and Analytics
Dashboard Design Dos and Don'ts
Data Range vs Table or Pivot Table for Dashboard Dynamic Updates
Rapid Pivot Table Review – A Mix of Basics with a Few Advanced Topics
Rapid Set Up – One-Minute Pivot Table Quick Start
Understanding the Pivot Field and Filtering Options
Analyze and Design Tab
Pivot Charts and Slicers
Updating Data- Using Refresh
Speed Tips – When/How To Copy and Paste Pivot Tables and Charts
Pivot Table Example:Analyzing Sales Tends by State, Salesman and Location
Dashboard Example: Pivot Table to Dashboard
Determine Spec Sheet, Layout, and then Copy and Paste Charts
Symmetry: Size and Align Charts Simultaneously with Format Tools
Slicers and the Critical Importance of Report Connections
Logos, Headings and Drawing Tools for Professional Touches
Hyperlinks for Navigation Between Dashboard and Database
Eliminating Gridlines, Headings, Formula Bar and Ribbon for Professional Appearance
The Critical Importance of Testing
KPI Analysis and Management Recommendations
Who Will Benefit
Accountants (staff through manager), Financial Analysts, Budget Managers/Directors, Data Analysts, IT Analysts, Business Intelligence Analyst, CFO's, Controllers, Internal Auditors, Anyone who repeatedly organizes large databases.

This activity has been approved for 1.5 HR (General) recertification credit hours toward aPHR, PHR, PHRca, SPHR, GPHR, PHRi and SPHRi recertification through HR Certification Institute (HRCI). Please make note of the activity ID number on your recertification application form. For more information about certification or recertification, please visit the HR Certification Institute website at www.hrci.org
This program is valid for 1.5 PDCs for the SHRM-CP® or SHRM-SCP®
Your Instructor

Joe has a Master of Accounting Degree from Florida State University and is an actively licensed Florida CPA. Joe's work experience includes staff accountant with large CPA firm, corporate controller, state agency director of auditing and former municipal CFO. Joe also started and sold his own CPA firm. Joe is the owner and CEO of the National Center for Continuing Education, a nation-wide financial and technology training firm. Joe has led over 500 seminars and over 100 webinars.
Past in-house seminar/webinar clients have included Harley-Davidson, Hewlett-Packard, General Mills, Oracle, Burger King, Deloitte, Florida Power and Light and many similar organizations.