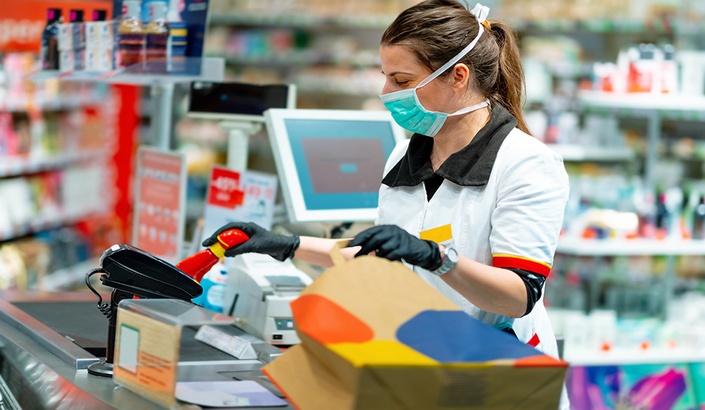 Prepare for New OSHA Regulations for COVID-19
On Demand Webinar Duration 90 Minutes Credits HRCI 1.5 & SHRM 1.5 PDCs
Enroll in Course
Speaker:Bill Levinson, P.E., FASQ, is the owner of Levinson Productivity Systems PC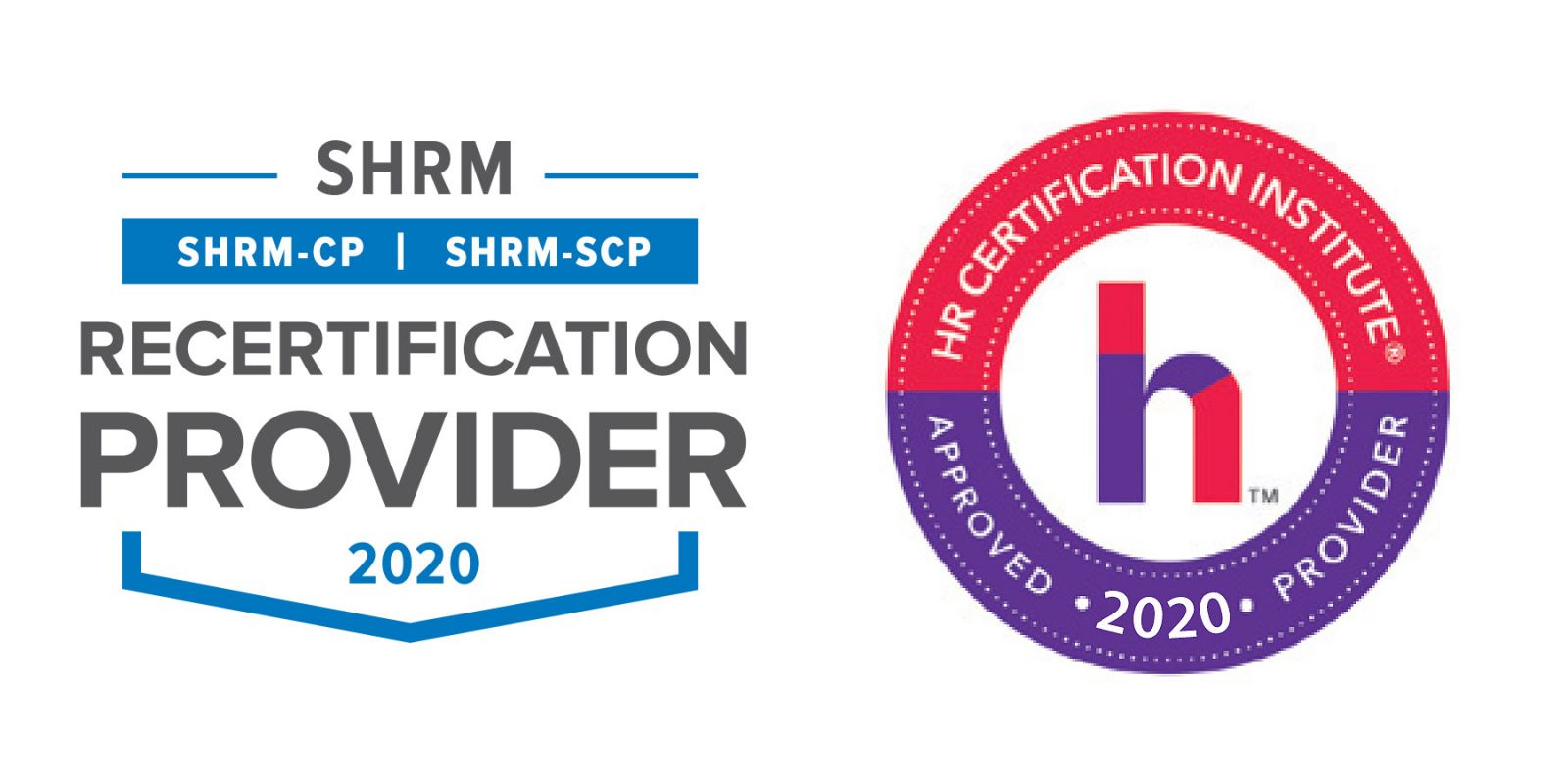 Areas will be covered

1. Planning principles
Create a risk register of locations and/or activities that could expose workers and other stakeholders to COVID-19.
Involve workers and other interested parties in the planning process. They are often in the best position to identify potential contagion sources.
Consider two primary hazards: contagion from a cough, and contagion from surfaces. Countermeasures against a cough will work against contagion from ordinary respiration but not necessarily the other way around.
2. Hierarchy of controls: eliminate the hazard, reduce the hazard, engineering controls, administrative controls, and personal protective equipment (PPE)
3. Eliminate the hazard: working from home, distance education, and remote conferencing make contagion impossible as COVID-19 cannot travel on the Internet. Organizations have already found that these measures they have been forced to take have saved a lot of money on physical space along with commuting costs, and may make them permanent.
4. Reduce the hazard, e.g. with drive-up banking rather than in-office banking.
5. Engineering controls do not rely on vigilance or compliance to protect people.
Distance (between respiratory tracts) is our friend, and the more, the better. Distance can be added without the need for more floor space through the use of partitions.
Air handling systems, and ultraviolet air disinfection systems, can suppress contagion as well. ASHRAE offers substantial guidance on this.
6. Administrative controls rely on vigilance and compliance.
Staggered shifts reduce the number of people present at any given time.
Hand hygiene and surface hygiene address the issue of surface-borne contagion.
Telling people to maintain 6 feet between them, on the other hand, requires the use of technology (such as proximity alarms as reminders) to be truly effective.
7. PPE is a last line of defense but it can be extremely effective.
If a job requires respiratory protection as defined by OSHA, then NIOSH-approved respirators are mandatory, along with a respiratory protection program. Ordinary or even surgical face masks will not do. The good news however is that most jobs defined as medium risk, i.e. most jobs outside health care, will not require this level of protection per "Guidance on Preparing Workplaces for COVID-19"
Respirators nonetheless offer the best protection when worn regardless of job requirements, assuming they are available. The UK's Health and Safety Executive (their counterpart of OSHA) found that the best respirator reduces the risk of getting COVID-19 by a factor of 100. The kinds not used by health care workers do seem available on an at least sporadic basis. Placement of a cloth mask over the exhaust valve can meanwhile offer some protection to others if the wearer has the disease and is asymptomatic.
The UK's Health and Safety Executive found that surgical masks reduce the risk of getting COVID-19 by a factor of about 6. These masks are known quantities when they meet ASTM requirements. A major issue is that, unlike respirators, they do not seal completely around the nose and mouth but this can be improved with mask tighteners and mask sealers.
Improvised masks are not as good but they are still better than none at all.
All masks and respirators must be worn and handled properly and, if reusable, disinfected properly between uses.
Beware of counterfeit PPE, especially respirators that claim N95 or better capability.
Consider safety goggles or face shields to protect against contagion through the eyes, although this is not believed to be a principal contagion source.
Attendees will receive a pdf copy of the presentation slides and the accompanying notes, as well as another handout on face masks and respirators. Disclaimer; no part of this presentation constitutes formal engineering or occupational health and safety advice. Attendees are encouraged to consult the material from OSHA, ASHRAE, and the other sources that will be cited in the presentation.
Overview
The HEROES (Health and Economic Recovery Omnibus Emergency Solutions Act) which passed the House of Representatives in May, will require OSHA to develop regulations for workplace protection from COVID-19. This webinar will help workplaces get a head start on these requirements with off-the-shelf solutions that are already being used and, more importantly, protect workers and other stakeholders while ensuring continuity of operations.
Why Should You Attend
The United States has unfortunately made the same mistakes it made in 1918, when a respite in the flu pandemic caused people to lower their guard by abandoning precautions including social distancing and use of face masks. COVID-19 has made a devastating comeback, at the estimated cost of 1000 lives per day, that threatens a fragile economic recovery along with businesses' continuity of operations.
Safe restoration of economic activity requires nonpharmaceutical interventions (NPIs) including but not limited to social distancing, engineering controls, and appropriate respiratory protection. "Wait for a vaccine" is not an option because it might not be ready until 2021, and viruses can mutate into forms that can defeat existing vaccines. This is why new flu vaccines are needed every year.
The pending legislation will require OSHA to issue a standard or regulation with which workplaces will then need to comply, but the standard should be welcomed enthusiastically. Workplaces do not, however, have to wait for a formal standard because OSHA's "Guidance on Preparing Workplaces for COVID-19" already offers a good preview as to what to expect, and other off-the-shelf protective actions are widely available as well. This webinar will provide a comprehensive overview of countermeasures against COVID-19 along with links to authoritative resources.
Key Learning Objectives
1. The HEROES Act will require OSHA to develop a standard for protection from occupational exposure to COVID-19 and related diseases. Safe resumption of economic activity, and continuity of operations, depend on workplace protection regardless of whether a standard is forthcoming.
2. Basic planning principles for workplace protection including risk registers and workforce participation in the planning activities
3. Hierarchy of controls: eliminate the hazard, substitute less hazardous conditions, engineering controls, administrative controls, and personal protective equipment (PPE)

4. Use telecommuting, distance education, and remote conferencing to not just eliminate the hazard, but also save money.
5. Use engineering controls such as partitions and air handling systems to reduce workplace exposure.
6. Administrative controls may require technical aids to be effective as they rely on vigilance and compliance.
7. PPE is a last line of defense but it is very effective if used properly.
Who will Benefit

Everyone with responsibility for reopening businesses in the aftermath of the COVID-19 outbreak, as well as people with responsibility for occupational health and safety (OH&S) compliance along with building layouts and heating, ventilation, and air conditioning (HVAC).
This activity has been approved for 1.5 HR (General) recertification credit hours toward aPHR, PHR, PHRca, SPHR, GPHR, PHRi and SPHRi recertification through HR Certification Institute (HRCI). Please make note of the activity ID number on your recertification application form. For more information about certification or recertification, please visit the HR Certification Institute website at www.hrci.org

This program is valid for 1.5 PDCs for the SHRM-CP® or SHRM-SCP®
Your Instructor
Bill Levinson, P.E., FASQ, is the owner of Levinson Productivity Systems PC which specializes in industrial statistics, lean manufacturing, and quality management systems, industrial statistics, and lean manufacturing. He is the author of numerous books and articles on management and quality and a leading authority on Henry Ford's universal code for world-class performance.
Frequently Asked Questions
When does the course start and finish?
The course starts now and never ends! It is a completely self-paced online course - you decide when you start and when you finish.
How long do I have access to the course?
How does lifetime access sound? After enrolling, you have unlimited access to this course for as long as you like - across any and all devices you own.
What if I am unhappy with the course?
We would never want you to be unhappy! If you are unsatisfied with your purchase, contact us in the first 30 days and we will give you a full refund.