Risk Management for HR
On Demand Webinar Duration 90 Minutes Credits HRCI 1.5 & SHRM 1.5 PDCs
Enroll in Course
Speaker : Rebecca Staton-Reinstein, Ph.D. and president of Advantage Leadership, Inc.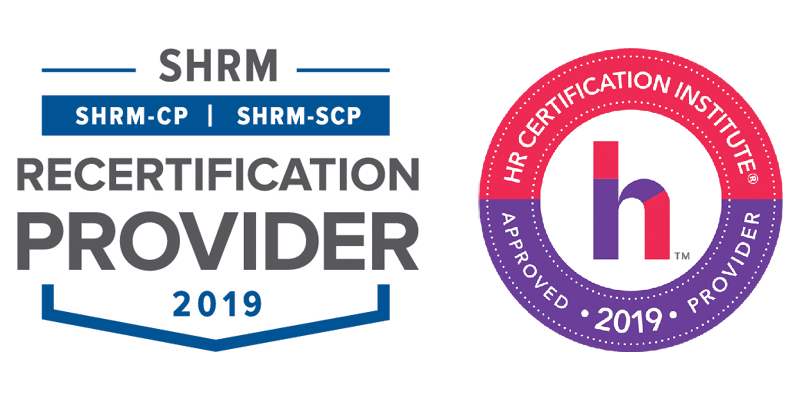 Areas will be covered
Context for risk management

What are your strengths and challenges dealing with risks currently?
What are the most common risks you face at work?

Identifying Risks

Looking at history, experience, team memory
Surveying common risks
Maximizing brainstorming risks

Analyzing and Assessing risks

Simple tools for risk analysis
Gathering data for more precise risk analysis
Avoiding common problems with risk analysis

Deciding where to put your risk management resources

Tools for decision making
Matching tools to risk level

Developing risk plans

Planning to avoid risks
Planning to mitigate risks
Planning for early warning signs of risk
Integrating risk management goals, objectives, strategies, and tactics into plans

Monitoring and Controlling risks

Developing metrics, schedules to monitor risk
Controlling risks where possible
Establishing risk management techniques

Expecting the Unexpected

Developing generic response plans
Training everyone on response plans

Continually improving risk management

Analyzing lessons learned from every risk which occurs
Integrating results and lessons learned into existing and future risk management, mitigation, and response planning
Overview
Risk is part of life whether you are developing a major new hiring policy or planning a training program. Human Resources Managers are faced with unique risks related to local, State, and Federal, and international regulations and requirements. HR cannot afford to fail to analyze and plan to mitigate risks systematically. Even more problematic is dealing with unexpected risks. Learn to create mitigation plans for anticipated risks and a plan to deal with the unexpected. Use some simple tools to analyze risks and prioritize the need for planning. Be confident as you avoid unnecessary "firefighting" and manage risk strategically.

Why Should You Attend
No project or endeavor ever goes off completely as planned. Glitches, whether large or small, can derail your work if you are unprepared. Planning to manage risks assures a greater chance for minimum impact to schedule, cost, and desired results. Being prepared to deal with unexpected risks allows you to respond not react.

Key Learning Objectives
As a result of this webinar, you will learn to:
Identify risks
Analyze and assess risks qualitatively and quantitatively
Decide how to allocate risk-related resources
Develop plans to avoid and mitigate risks
Who Will Benefit
HR Executives
HR Managers
HR Project Managers
HR Team Leaders
HR Team Members
This activity has been approved for 1.5 HR (General) recertification credit hours toward aPHR, PHR, PHRca, SPHR, GPHR, PHRi and SPHRi recertification through HR Certification Institute (HRCI). Please make note of the activity ID number on your recertification application form. For more information about certification or recertification, please visit the HR Certification Institute website at www.hrci.org
This program is valid for 1.5 PDCs for the SHRM-CP® or SHRM-SCP®
Your Instructor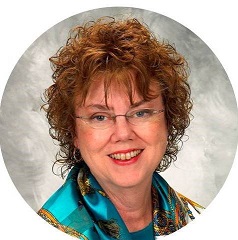 Rebecca Staton-Reinstein, Ph.D. and president of Advantage Leadership, Inc., has managed a wide variety of projects from starting an alternative high school to developing artificial organs to managing Section 8 public housing. She understands the pain of juggling too many tasks, relying on others for information with no authority to manage them, and struggling to keep too many powerful stakeholders from spoiling the project. She has developed project management programs for her clients around the world. She developed project management programs specifically for Human Resource professionals for training companies, webinar providers, conferences, and clients. She works with a variety of organizations to improve strategic leadership and planning, engage employees, and delight customers. Rebecca is the author of several books on strategic leadership and has been honored for her contributions on four continents.
Frequently Asked Questions
What is a webinar?
A webinar is an interactive web conferencing medium that is a blend of audio, synchronized slides, polling and Q&A sent over the Internet. Webinars allow you to access the LIVE content at your convenience.
At what time should I login for the webinar?
The right time to login would be at least 20 minutes before the webinar - to check if your computer is working fine – audio and video. You will receive a mail a few days in advance of the webinar scheduled date and time with instructions to you–re your system settings for compatibility. Smart HR Learn recommends that the computer be tested at least an hour or two before the webinar is scheduled to begin.;
How do I join a Webinar?
You can join a webinar using a PC or Mac®. You will receive an email, inviting you to join the webinar at least 48 hours before the webinar date and time. Please click the link and enter your name and email address to join the session by selecting the ?Join a Webinar? button.
I am unable to attend a LIVE webinar. Is there a recording I can listen to?
Yes we also provide recorded Webinars, basically the completed audio visual recording of the LIVE webinar, which includes the Q&A session.
Is there a provision for refund, if so, how?
In case you are unable to attend a Live webinar that you have registered for, you can send in a request for a refund by e-mail prior to 48 hours of the webinar's scheduled date and time. You must state the name of the course, date of purchase and the reason for the refund request. All refund requests will be considered and responded to within two business days of receipt of request. In the event of a no-show or the non-functioning of your PC or server there would be no refund provided. However, attendee substitutions are welcomed at any time.
How many listeners can we have on a live webinar?
Each paid registration gives you one access point. You will be able to either dial in on a single phone line or access one web streaming port with your individual link . The given link can only be accessed by one attendee at any given time
Can additional live webinar listeners get continuing education credit?
No. Only registered and paid attendees will receive continuing education credit
How do I ask the speaker questions during the live webinar?
At the end of each live webinar, the operator will provide instructions to attendees who wish to ask a question. If the speaker is using the webinar viewer, questions may be submitted throughout the live webinar presentation.
How late can I register?
You may register online up to one-half hour prior to the live webinar.
What is the audio and manual package?
You will receive a DVD that has the audio recording taken from the live program and a PDF of the reference materials. You can listen and follow along as if you had attended.
How long will it take for my order to arrive?
Products arrive within 5-7 business days. When ordering products from a program that has not yet taken place, please allow 4-6 weeks after the date of the webinar, and 2-4 weeks for live webinars.
Can the recording I purchased be used by more than one person?
No, the recording you purchased is for single user use only. The recording can be used for training purposes, however, it cannot be saved to a company intranet or publicly.
What is an OnDemand webinar?
OnDemand webinars are self-paced online programs that allow you to earn continuing education credit at your convenience. Each program includes a downloadable PDF reference manual.
How long do I have to access the program?
The OnDemand webinar may be accessed up to 90 days after the purchase date.
How do I log in to start my OnDemand program?
To log in, you will need your Order ID and email address. This information is located in the confirmation email you received after purchasing the OnDemand webinar.
How many times can I access the OnDemand webinar?
You may access the program as many times as you would like for 90 days after the purchase date.