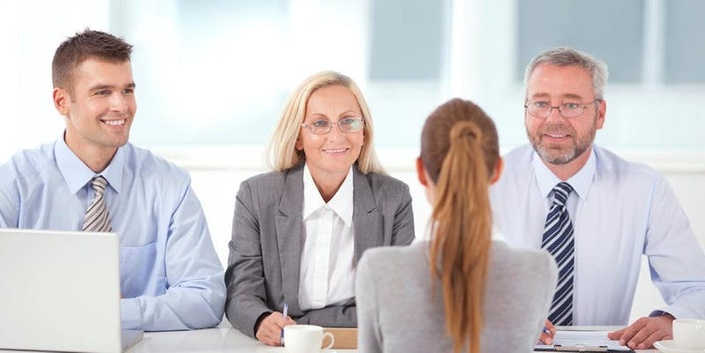 Smart Recruitment: How to Attract, Interview and Hire the Right Candidates
On Demand Webinar Duration 60 Minutes
Enroll in Course
Speaker : Marcia Zidle is a board-certified executive coach, business management consultant and keynote speaker
Session Highlights
The focus of this webinar is to help companies maximize their recruitment efforts as well as helps managers and recruiters enhance their interviewing effectiveness. These eight points will be covered.
Identify your interviewing style: The pro's and con's and how to be more effective
Create behavioral interview questions that go beyond the resume to assess a candidate's capabilities
Develop a position profile – A multi-functional job description tool for recruitment, performance reviews and succession planning.
Produce an interviewing guide with key questions and tips to ensure hiring the right person for the position.
Make the interview count by avoiding the 7 top mistakes that hiring managers and recruiters make – even experienced ones
Develop selection criteria and rating system to ensure that your organization will not hire round pegs to fit into square holes.
Ask the right questions to get applicants to speak openly while avoiding inappropriate and illegal questions.
Learn to avoid early judgments. First impressions can cast a shadow over the interview and cause you to ignore red flag warnings that may lead to having to fire later.
Who Will Benefit
CEO's
COO's
VP of Human Resources
Chief Learning Officer
Directors
Project Managers
Operation Managers and Supervisors
Team Leaders
Human Resources Professionals
Recruiters
Overview
Does your hiring process consist of proven practices or just a hodgepodge of activities that get into gear when someone says, "I need more people" or "Sally has left and we need someone to take her place NOW?"
The effectiveness of the recruitment process impacts the effectiveness of the organization. A new hire that does not fit the position will be difficult to develop, will perform poorly and more likely leave resulting in the need to repeat the process. Only when interviewing is approached as a specific process with definable steps and measurable results can it be managed to ensure the hiring of quality people.
Smart recruitments more than posting requisitions, screening, talking with the candidates, checking references. It is a series of specific interviewing principles and techniques that can bring in top talent rather than lead to poor hires. The topics to be covered are:
Fine-tune Your Shopping List
Focus on Behavioral Interviewing
Develop Questions to Asses KSA's
Use a Rating Scale & Guide
Make a Good Hiring Decision
Why you should attend
Have you ever hired someone who did not live up to expectations? Are your managers selecting too many round pegs to fit into square holes?
Hiring the wrong person for the job is like asking a rabbit to swim. Rabbits may swim for a short stint, but they will struggle and eventually sink. That is exactly what happens when we hire people for positions that are not good fits. They will eat up your time and energy and weaken an entire team. It is a lot easier to hire rabbits to run and fish to swim.
The interview process should determine if there is a match between the individual and the position. Furthermore, a good process allows you to understand the applicant's behavior, values, motivations, and qualifications. Time and time again we have seen people hired for sales jobs that don't like calling people, customer service people whom can't look into your eyes and say, "Hello."
In this webinar you will learn the essentials of smart interviewing: hiring the right people, at the right time, with the right skills, for the right position.
Your Instructor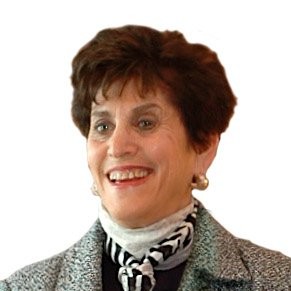 Marcia Zidle is a board certified executive coach, business management consultant and keynote speaker, who helps entrepreneurial ventures; small to medium size enterprises and professional firms to leverage their leadership and human capital assets.
With 25 years of management, business consulting and international experience in a variety of industries including health care, financial services, oil and gas, manufacturing, insurance, pharmaceuticals, hospitality, government and nonprofits, she brings an expertise in social and emotional intelligence; executive and team leadership; employee engagement and innovation; personal and organization change management
Marcia is also the host of The Business Edge, a weekly internet radio show on the business channel of Voice America Media giving practical advice to CEO's, company owners and executive teams that are planning, or are in the midst of, ambitious growth and change.
Frequently Asked Questions
What is a webinar?
A webinar is an interactive web conferencing medium that is a blend of audio, synchronized slides, polling and Q&A sent over the Internet. Webinars allow you to access the LIVE content at your convenience.
At what time should I login for the webinar?
The right time to login would be at least 20 minutes before the webinar - to check if your computer is working fine – audio and video. You will receive a mail a few days in advance of the webinar scheduled date and time with instructions to you–re your system settings for compatibility. Smart HR Learn recommends that the computer be tested at least an hour or two before the webinar is scheduled to begin.;
Is there a provision for refund, if so, how?
In case you are unable to attend a Live webinar that you have registered for, you can send in a request for a refund by e-mail prior to 48 hours of the webinar's scheduled date and time. You must state the name of the course, date of purchase and the reason for the refund request. All refund requests will be considered and responded to within two business days of receipt of request. In the event of a no-show or the non-functioning of your PC or server there would be no refund provided. However, attendee substitutions are welcomed at any time
I am unable to attend a LIVE webinar. Is there a recording I can listen to?
Yes we also provide recorded Webinars, basically the completed audio visual recording of the LIVE webinar, which includes the Q&A session.