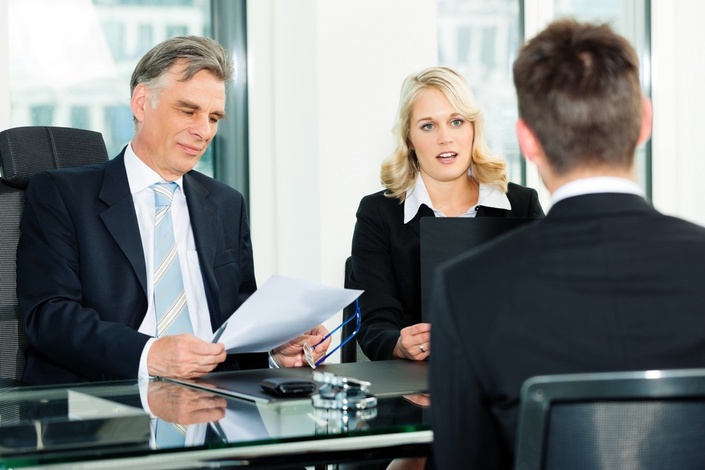 Stay Interviews: A Powerful and Low-Cost Employee Engagement and Retention Tool
Mon, December 02, 2019 1:00 PM – 2:00 PM EST 60 Mins Credits HRCI 1 & SHRM 1 PDCs
Enroll in Course
USE CODE TNKS10 AND GET 10% OFF
Speaker Marcia Zidle is a board certified executive coach, business management consultant and keynote speaker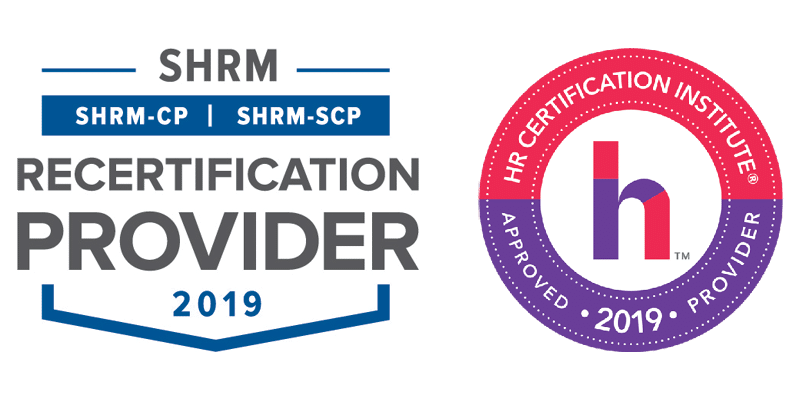 Session Highlights
The focus of this webinar is to help companies maximize your investment in your top talent as well as helps leaders enhance their effectiveness engaging and retaining their best workers. These seven points will be covered.
• Identify five key factors that impact an employee's desire to stay or leave
• Recognize four possible "triggers" that cause the employee to consider leaving
• Learn how to ask probing questions and conduct effective, efficient stay interviews
• Survey a list of eight retention actions to increase employee's loyalty and commitment
• Review a sample of stay interview questions and develop your own customized list to ask
• Discover how to develop stay plans for your employees and manage accountability
• Develop a simple "how-to-toolkit" that includes who to select, how and when to approach; interview formant and how to handle possible resistance
The Benefits of stay Interviews:
• They're personalized: Unlike engagement surveys and many other retention tools that are focused on what excites a large number of employees, this approach is customized to a single identifiable individual and their wants.
• They include actions: Unlike exit interviews, which only identify problems, stay interviews also encourage the parties to identify actions that can improve the employee experience and actions that can help eliminate any major turnover triggers.
• They are inexpensive: These informal interviews don't require a budget. In most cases, a half to an hour of a manager and an employee's time are the only major cost factors.
Adding stay interviews to your engagement and strategies can help your organization retain critical employees. It's the single best tool you can give managers.
Overview:
A recent Harvard Business Review article 'How to Keep Your Top Talent' warns that 25% of your top talent plans to jump ship in the next year. It also found one in three admit to not putting all their effort into their jobs. This should be alarming to companies who believe that their competitiveness relies on the passion, drive and creative energy of their talented people.
Many companies use exit interviews to find out why employees are leaving their jobs. Unfortunately, asking an employee on their last day "why are you leaving?" doesn't provide useful information in time to prevent the turnover.
A superior approach is a "stay interview." because it occurs before there is any hint that an employee is about to exit the firm. A stay interview helps managers understand why employees stay so that those important factors can be reinforced. They also signal frustrations that can be nipped in the bud before they drive the employee to start looking elsewhere.
Why should you attend
The best way to find out what your employees want and how to retain them is to ask them. Ask questions to gauge how you're meeting your employees' expectations. Not just "How's it going?", but specific questions to get specific answers. Explore why these people remain with your company. Why did they join the organization? How well are their objectives or dreams being fulfilled? Which aspects of their work do they enjoy the most? Which do they least enjoy? Are they receiving sufficient opportunities for growth and development? What would influence them to look elsewhere?
The stay interview is a one-on-one interview between a manager and a valued employee. Its aim, quite simply, is to learn what makes employees want to keep working for you. Likewise, it's designed to elicit what might motivate them to leave. In an effective 30-minute stay interview, managers ask standard, structured questions in a casual and conversational manner. It's not a performance discussion but rather a "let me get to know you and your goals" discussion.
The stay interview is an opportunity to build trust with employees and a chance to assess the degree of employee satisfaction and engagement that exists in a department or company. Stay interviews are preferable to employee satisfaction surveys because they:
• Provide a two-way conversation and a chance to ask questions,
• Get more in-depth understanding of that employee's current motivation
• Offer managers the opportunity to quickly reinforce the positives and deal with the employee's concerns.
Who will Benefit
CEO's

COO's

VP of Human Resources

Chief Learning Officer

Directors

Project Managers

Operation Managers and Supervisors

Team Leaders

Human Resources Professionals New Managers

New leaders
This activity has been approved for 1 HR (General) recertification credit hours toward aPHR, PHR, PHRca, SPHR, GPHR, PHRi and SPHRi recertification through HR Certification Institute (HRCI). Please make note of the activity ID number on your recertification application form. For more information about certification or recertification, please visit the HR Certification Institute website at www.hrci.org &
This program is valid for 1 PDCs for the SHRM-CP® or SHRM-SCP®
Your Instructor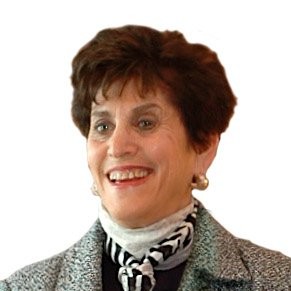 Marcia Zidle is a board certified executive coach, business management consultant and keynote speaker, who helps entrepreneurial ventures; small to medium size enterprises and professional firms to leverage their leadership and human capital assets.
With 25 years of management, business consulting and international experience in a variety of industries including health care, financial services, oil and gas, manufacturing, insurance, pharmaceuticals, hospitality, government and nonprofits, she brings an expertise in social and emotional intelligence; executive and team leadership; employee engagement and innovation; personal and organization change management
Marcia is also the host of The Business Edge, a weekly internet radio show on the business channel of Voice America Media giving practical advice to CEO's, company owners and executive teams that are planning, or are in the midst of, ambitious growth and change.
Frequently Asked Questions
What is a webinar?
A webinar is an interactive web conferencing medium that is a blend of audio, synchronized slides, polling and Q&A sent over the Internet. Webinars allow you to access the LIVE content at your convenience.
At what time should I login for the webinar?
The right time to login would be at least 20 minutes before the webinar - to check if your computer is working fine – audio and video. You will receive a mail a few days in advance of the webinar scheduled date and time with instructions to you–re your system settings for compatibility. Smart HR Learn recommends that the computer be tested at least an hour or two before the webinar is scheduled to begin.;
Is there a provision for refund, if so, how?
In case you are unable to attend a Live webinar that you have registered for, you can send in a request for a refund by e-mail prior to 48 hours of the webinar's scheduled date and time. You must state the name of the course, date of purchase and the reason for the refund request. All refund requests will be considered and responded to within two business days of receipt of request. In the event of a no-show or the non-functioning of your PC or server there would be no refund provided. However, attendee substitutions are welcomed at any time
I am unable to attend a LIVE webinar. Is there a recording I can listen to?
Yes we also provide recorded Webinars, basically the completed audio visual recording of the LIVE webinar, which includes the Q&A session.