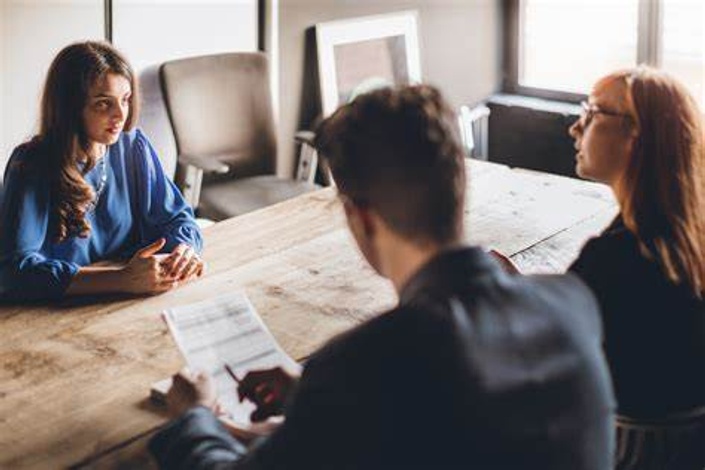 Techniques for Handling Employees With Poor Attitudes and Performance
On Demand Webinar Credit HR Certification Institute, SHRM
Enroll in Course
Don't let bad attitudes and performance problems destroy teams and office morale – prepare yourself to handle challenging and difficult employees.
Have you ever had one of those employees with a poor attitude that infects the rest of the team's performance? You know how frustrating it can be on you as well as the rest of the team. Supervisors need to learn and understand general performance management strategies. The strategies can then be translated into the departmental, group, and individual employee goals that tie into the overall organization's objectives. By learning different performance management techniques, such as linking individual goals to strategic goals, you can reduce workplace conflict and increase managerial consistency. You can also improve the overall management of those employees with poor attitudes and develop plans for handling employees who fail to meet performance requirements. By taking proactive steps to prevent problems from developing and implementing a clear, strategic plan after they do develop, you will have a better chance of getting problematic employees back on track. For those employees who will not improve their attitudes or continue to fail to meet required productivity standards, the documentation generated through proper performance management will ensure your company is protected if termination becomes the necessary step.
Learning Objectives
You will be able to discuss using effective communication to assist employees.
You will be able to define why it is important to separate personality from performance.
You will be able to describe the best ways to manage conflict between and among employees.
You will be able to identify techniques to help employees motivate themselves.
Agenda
Best Practices When a Manager Approaches Poor Attitude and Performance Employees
Using Effective Communication to Assist Employees
The Importance of Good Listening Skills and How to Make Sure You Are Hearing the Employees
The Manager's Role in Promoting Positive Attitudes
How to Boost Employee Performance by Improving Attitudes
Why It Is Important to Separate Personality From Performance?
How to Avoid the Snowball Effect With the Team
Coaching vs. Counseling and the Appropriate Time to Use Each
Successful Counseling Techniques for Employees With Poor Attitudes
Encouraging Positive Behaviors Which Will Lead to More Positive Attitudes
Management and Leadership Skills to Help You Manage The Employees With Poor Attitudes
The Best Ways to Manage Conflict Between and Among Employees
How to Keep Emotions in Check During Conflict and Confrontational Situations
Assertive Communication Techniques to Use to Overcome Negative Situations
How Constructive Criticism Encourages the Employee to Change
Ideas for Creating a Positive and Supportive Work Environment
Techniques to Help Employees Motivate Themselves
Best Practices and Case Studies
Who should attend?
This live webinar is designed for managers, supervisors, team leaders, employee relations managers, and human resource managers.
In Partnership With Lorman
Your Instructor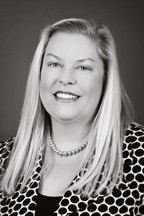 Compliance manager with Fortune 250 company
Former executive director with the legal and human resources consulting firm, The Sexson Group
Extensive experience in employment and labor law, as well as human resources
Has a legal and HR background in employee relations, performance management (360-degree
feedback), organizational management, benefits administration, recruitment and selection, compensation, equal employment opportunity, and training and development
Experience with the public sector, Fortune 500 companies and small startup companies
Held director and executive level positions, and worked as an independent consultant
Certified as a senior professional in human resources by the Society for Human Resources Management
J.D. and M.B.A. degrees
Credits
OnDemand Course
This course was last revised on February 25, 2019.
No Credit Available

This program does NOT qualify, nor meet the National Standard for NASBA accreditation.
Live Webinar Registration
HR Certification Institute 1.0

This program has been approved for 1.0 (General) recertification credit hours toward aPHR(TM), aPHRi(TM), PHR®, PHRca®, SPHR®, GPHR®, PHRi(TM) and SPHRi(TM)recertification through HR Certification Institute® (HRCI®). For more information about certification or recertification, please visit the HR Certification Institute website at www.hrci.org.

SHRM 1.0

Lorman Education Services is recognized by SHRM to offer Professional Development Credits (PDCs) for the SHRM-CPSM or SHRM-SCPSM. This program is valid for 1.0 PDC(s) for the SHRM-CP or SHRM-SCP.

This program does NOT qualify, nor meet the National Standard for NASBA accreditation.