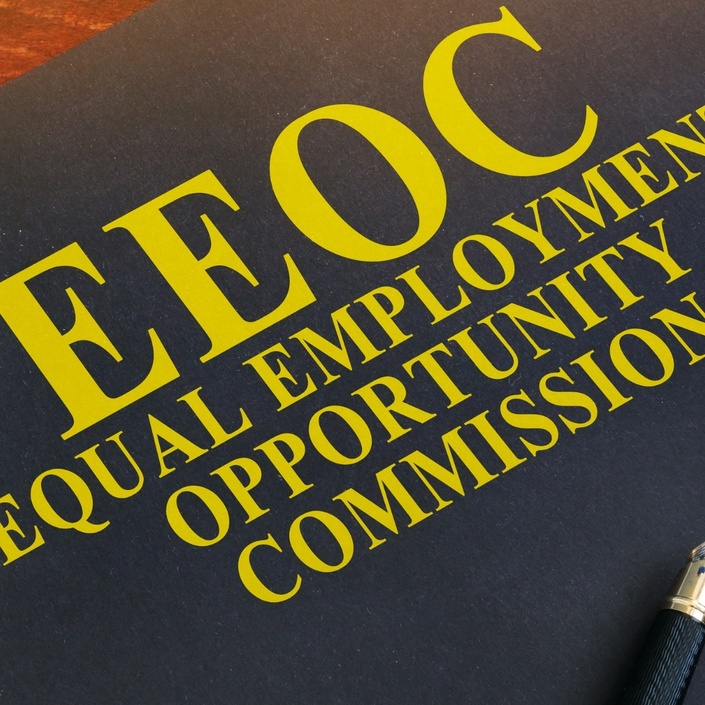 The Equal Employment Opportunity Commission: It's Mission, Processes, & Interactions
On Demand Webinar Duration 120 Minutes Credits HRCI 2 & SHRM 2 PDCs
Speaker: Diane L. Dee, President of Advantage HR Consulting, has over 25 years of experience in the Human Resources arena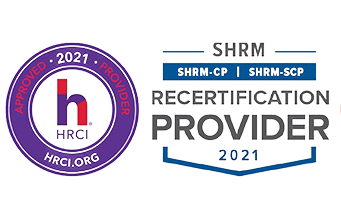 Overview
Organizations have legal and moral responsibilities to support diversity in their workplaces and to ensure compliance with all equal employment opportunity rules and regulations.Unfortunately, workplaces have not always been welcoming to women and minorities, and many people have faced prejudicial behavior when seeking employment or while on the job.
While laws like the Civil Rights Act of 1964 have improved the working lives of many, there are still serious issues that require attention and action. Human Resource professionals are especially important for creating hospitable and inclusive work environments.
Policies that discriminate against protected classes of individuals, either explicitly or accidentally, are illegal.Thus, even unintentionally discriminatory practices that disparately impact those that are vulnerable to prejudicial treatment must be prevented.
Investigating an employee's claim of discrimination or harassment requires immediate action on the part of employers to satisfy the recommendations of the Equal Employment Opportunity Commission (EEOC).The EEOC strongly recommends that employers swiftly investigate and resolve employees' complaints of workplace harassment and discrimination.If an employee lodges a complaint against a colleague or the employer itself, an investigation is a required step since courts have ruled that failure to investigate on the part of an employer is akin to discrimination.
Responsiveness to a complaint and an investigation will not only yield the best information and evidence, but it will also enhance both the investigator's and employer's credibility.Investigations can help the organization identify and resolve internal problems before they become widespread.Given that every complaint has the potential to become a lawsuit, employers should investigate every case in a manner in which it can be presented to a court of law, if necessary.As potentially disruptive as investigations can be, they must be prompt, thorough and effective to ensure all parties' protection.
Agenda
Functions of the EEOC
Federal legislation requiring equal treatment of employees
Title VII of the Civil Rights Act of 1964:Original protected classes and currently-acknowledged protected classes; further amended in 2020
Disparate treatment v. disparate impact
Different forms of Harassment & applicable court cases
Quid-Pro-Quo harassment and Hostile Work Environment
Best Practices for avoiding claims of sexual harassment
Process of filing a charge with the EEOC
Common reasons employees state for not filing a claim
Charges of retaliation and discrimination
Formal complaints and the investigative process
What employers can expect once a charge is filed
EEOC determinations
Conciliation process
Affirmative Action programs
The cost of non-compliance
EEOC's authority and role when adjudicating claims of harassment and discrimination
Process for employees to follow when filing a charge of discrimination with the EEOC and State/Local Agencies
How EEOC complaints hurt employers
Seriousness of EEOC complaints and costs of litigation
EEOC penalties levied against employers
What employers can expect after a charge is filed
Stages of an EEOC investigation
Mitigating risk of legal ramifications when conducting investigations
Things to never do when a complaint has been received or an active investigation is going on
Creating a plan for your investigation
Ensuring confidentiality
Providing interim protection for the alleged victim
Selecting the investigator
Utilizing internal and external investigators
Developing interview questions
Conducting interviews
Making a determination
Closure of the investigation
Developing a written summary of investigation results
Tips to avoid an EEOC investigation
Who Will Benefit
Senior Leadership
Managers & Supervisors
Project Team Leaders
Human Resources Professionals
Operations Professionals
Recruiting Professionals
Employees
This activity has been approved for 2 HR (General) recertification credit hours toward aPHR, PHR, PHRca, SPHR, GPHR, PHRi and SPHRi recertification through HR Certification Institute (HRCI). Please make note of the activity ID number on your recertification application form. For more information about certification or recertification, please visit the HR Certification Institute website at www.hrci.org
This program is valid for 2 PDCs for the SHRM-CP® or SHRM-SCP
Your Instructor

Diane L. Dee, President of Advantage HR Consulting, has over 25 years of experience in the Human Resources arena. Diane's background includes experience in HR consulting and administration in corporate, government, consulting and pro bono environments. Diane founded Advantage HR Consulting in early 2016. Under Diane's leadership, Advantage HR provides comprehensive, cost-effective Human Resources solutions for small to mid-sized firms in the greater Chicagoland area.

Diane holds a Master Certificate in Human Resources from Cornell University's School of Industrial and Labor Relations and has attained SPHR, SHRM-SCP, sHRBP and HRPM® certification.

Diane is a member of the National Association of Women Business Owners and the Society for Human Resource Management. Additionally, Diane performs pro bono work through the Taproot Foundation assisting non-profit clients by integrating their Human Resources goals with their corporate strategies.
This course is closed for enrollment.