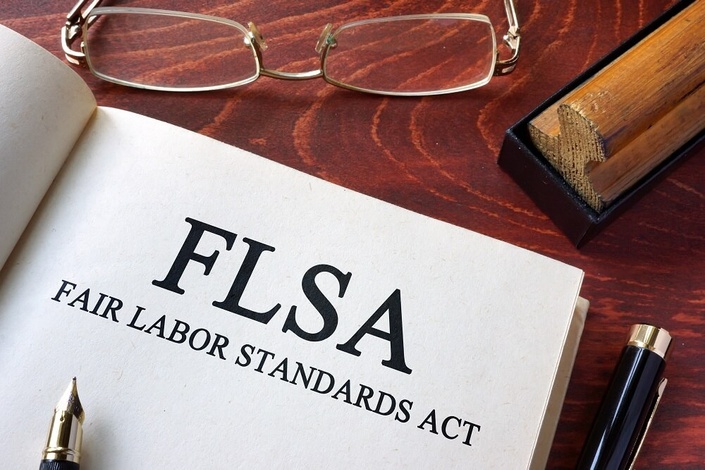 The Fair Labor Standards Act: Strengthening Your Wage & Hour Compliance Practices in 2020
Wed, December 04, 2019 at 1:00 PM – 2:30 PM EDT Duration 90 Minutes
Enroll in Course
SE CODE TNKS10 AND GET 10% OFF
Speaker: Diane L. Dee, President of Advantage HR Consulting, has over 25 years of experience in the Human Resources arena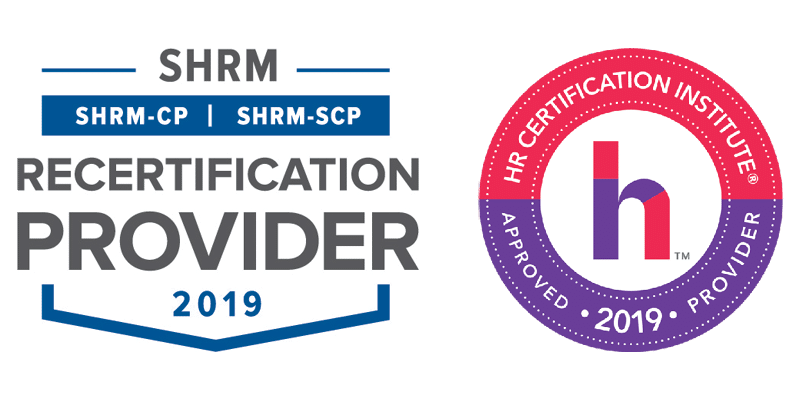 This activity has been approved for 1.5 HR (General) recertification credit hours toward aPHR, PHR, PHRca, SPHR, GPHR, PHRi and SPHRi recertification through HR Certification Institute (HRCI). Please make note of the activity ID number on your recertification application form. For more information about certification or recertification, please visit the HR Certification Institute website at www.hrci.org

Overview
This webinar will provide a comprehensive understanding of the provisions of the FLSA. You will learn the proper calculation of overtime pay, gain an understanding of what is considered hours worked, what to do when state and federal laws differ, when employees must be compensated for training, travel time, meal breaks, and on-call status.

Why should you attend
The Fair Labor Standards Act (FLSA), commonly referred to as the Wage and Hour Act, was passed in 1938 and since then has been amended many times. The major provisions of the FLSA are concerned with minimum wage rates and overtime payments, child labor, and equal pay.
The US Department of Labor, Wage & Hour Division, oversees federal labor laws. Additionally, State DOLs administer state labor laws. Failure to comply with Wage & Hour laws may result in the employer paying the employee back wages, damages, penalties, attorney fees and court costs, plus the prospect of civil and criminal penalties from federal and/or state governments. Therefore, Wage & Hour compliance is of the utmost importance.
Learning Objectives
Gain a solid understanding of the provisions of the Fair Labor Standards Act
Assist your employer in being compliant with the provisions of the Act
Learn how to compute overtime pay
Understand the definition of 'hours worked'
When must an employer compensate employees for training, travel time, meal breaks, and on-call status
Areas Covered
Provisions of the Federal Labor Standards Act
Three tests to determine if an employee is exempt from the FLSA
Six exemptions under the FLSA
Computing overtime pay
Timeliness of overtime payments
Treatment of meal breaks, travel, training, on-call time and outside sales under the FLSA
Minimum wage requirements
Equal Pay
Child Labor
Importance of accurate record keeping
Posting requirements
Who will benefit
Human Resources Professionals
HR Managers
HR Administrator
HR Staff
Small Business Owners
Non-Profit Administrators
General Managers
Office Managers
Payroll Professionals
Lawmakers
Attorneys
Accounting Professionals
Labor Unions
Professors, Instructors, Trainers
Your Instructor

Diane L. Dee, President of Advantage HR Consulting, has over 25 years of experience in the Human Resources arena. Diane's background includes experience in HR consulting and administration in corporate, government, consulting and pro bono environments. Diane founded Advantage HR Consulting in early 2016. Under Diane's leadership, Advantage HR provides comprehensive, cost-effective Human Resources solutions for small to mid-sized firms in the greater Chicagoland area.

Diane holds a Master Certificate in Human Resources from Cornell University's School of Industrial and Labor Relations and has attained SPHR, SHRM-SCP, sHRBP and HRPM® certification.

Diane is a member of the National Association of Women Business Owners and the Society for Human Resource Management. Additionally, Diane performs pro bono work through the Taproot Foundation assisting non-profit clients by integrating their Human Resources goals with their corporate strategies.
Frequently Asked Questions
What is a webinar?
A webinar is an interactive web conferencing medium that is a blend of audio, synchronized slides, polling and Q&A sent over the Internet. Webinars allow you to access the LIVE content at your convenience.
At what time should I login for the webinar?
The right time to login would be at least 20 minutes before the webinar - to check if your computer is working fine – audio and video. You will receive a mail a few days in advance of the webinar scheduled date and time with instructions to you–re your system settings for compatibility. Smart HR Learn recommends that the computer be tested at least an hour or two before the webinar is scheduled to begin.;
How do I join a Webinar?
You can join a webinar using a PC or Mac®. You will receive an email, inviting you to join the webinar at least 48 hours before the webinar date and time. Please click the link and enter your name and email address to join the session by selecting the ?Join a Webinar? button.
I am unable to attend a LIVE webinar. Is there a recording I can listen to?
Yes we also provide recorded Webinars, basically the completed audio visual recording of the LIVE webinar, which includes the Q&A session.
Is there a provision for refund, if so, how?
In case you are unable to attend a Live webinar that you have registered for, you can send in a request for a refund by e-mail prior to 48 hours of the webinar's scheduled date and time. You must state the name of the course, date of purchase and the reason for the refund request. All refund requests will be considered and responded to within two business days of receipt of request. In the event of a no-show or the non-functioning of your PC or server there would be no refund provided. However, attendee substitutions are welcomed at any time.