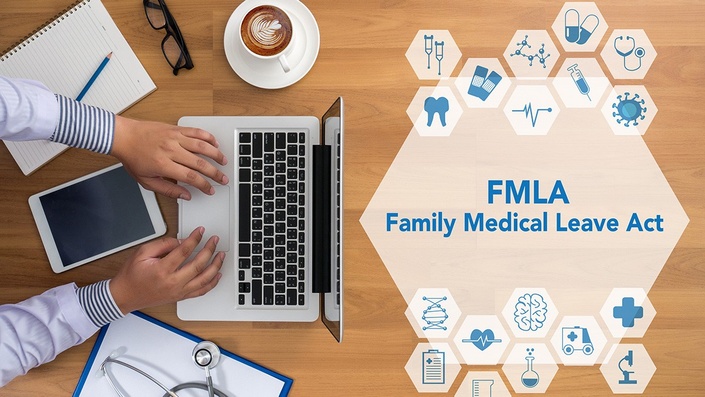 The Interplay of the Family & Medical Leave Act, the Americans with Disabilities Act, and Workers' Compensation Laws (5-hour Virtual Seminar)
Wed, July 8, 2020 11:00 AM – 04:00 PM EDT 5 Hour Credits HRCI 5 & SHRM 5 PDCs
Enroll in Course
Use Code EBJULY4 and get 10% discount
Speaker:Diane L. Dee, President of Advantage HR Consulting, has over 25 years of experience in the Human Resources arena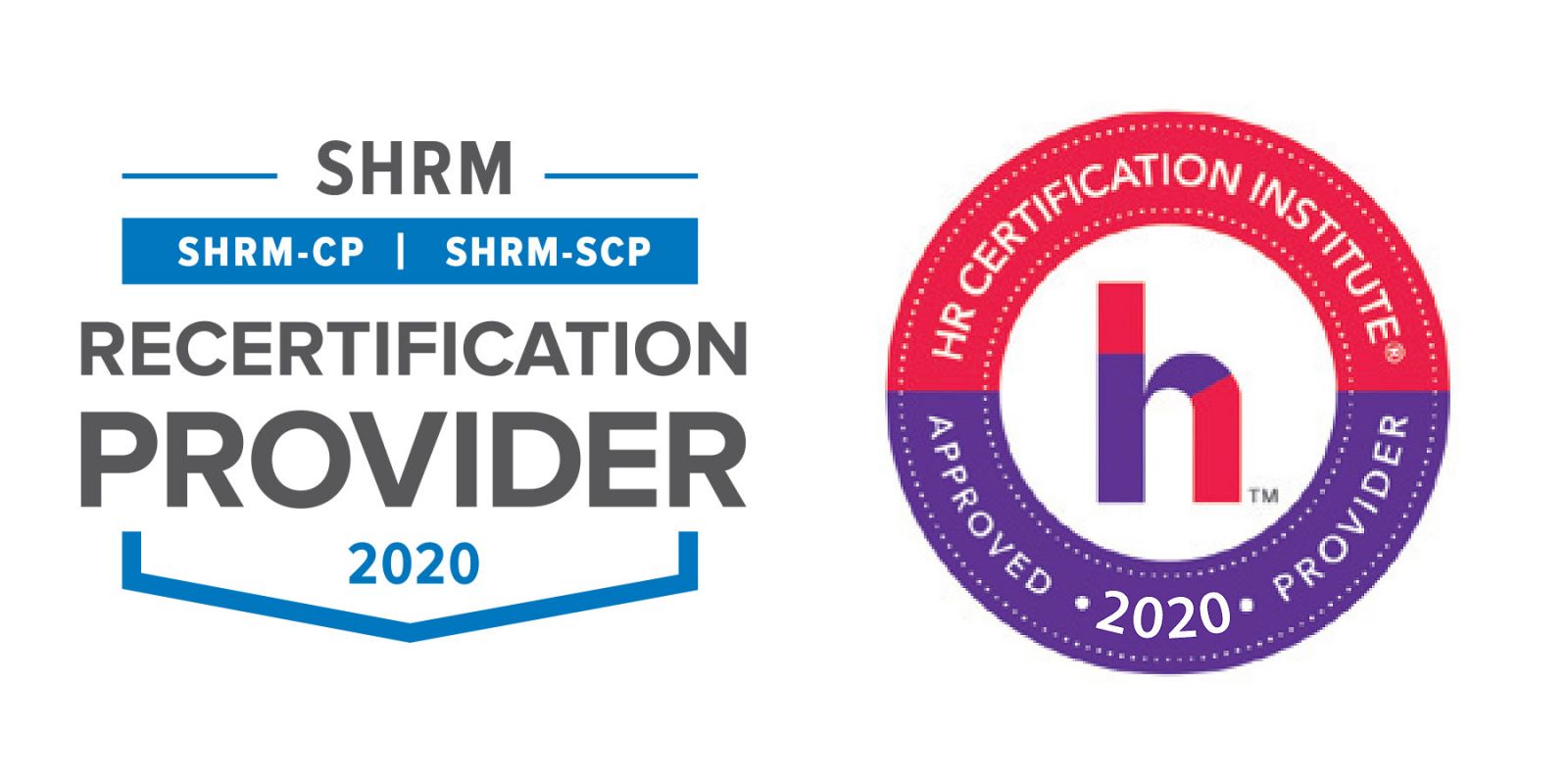 Agenda
11:00 a.m. – 11:05 a.m.
Participant Login & Introduction
11:05 a.m. – 12:20 p.m.

Overview of the FMLA, ADA & Workers' Compensation legislation
Enforcement Authorities for the FMLA, ADA & Workers' Compensation
Specific Provisions of the ADA
Definition of Terms Used Under the ADA
Conditions Considered to Be Disabilities Under ADA
Discussion of Reasonable Accommodations
Role of Human Resources regarding accommodations for employees & job applicants, handling disability-related questions, interaction with applicable State Law
The Accommodation Process:Determining the need for an accommodation, knowing when an accommodation is being requested, Determining legal rights & responsibilities, Conducting an Interactive dialogue, Requesting medical documentation, Deciding whether an accommodation is reasonable, Considering requiring a health examination, Selecting an accommodation, Monitoring & documenting the process
Service Animals:Definition of a service animal, Where service animals are allowed, Controlling service animals, Other specific rules related to service animals
Benefits & privileges of employment under ADA
Communicating legal rights to employees
Anticipated changes to the ADA
New to ADA:Fragrance Sensitivity in the Workplace, Website compliance, Use of Recreational & Medical Marijuana in the Workplace
12:20 a.m. – 12:30 p.m Break
12:30 p.m. – 01:45 p.m
Specific Provisions of the FMLA
Covered employers and eligible employees
Qualifying situations under FMLA
Military Families Provisions:Military Caregiver Leave, Military Caregiver Leave for Veterans
Defining "next of kin" under Military Care Leave
Determining the applicable 12-month period
FMLA impact on health benefits, compensation, job security and other types of leave
"Key Employees" under FMLA
Types of FMLA Leaves:Intermittent Leave, Reduced Schedules, Block Leave
Certifying Intermittent FMLA Leave
Certification Requirements
Deadline for Certification Requests
Serious health conditions under FMLA; Conditions NOT covered under FMLA
Medical Releases
Process for requesting FMLA leave, Employer notification requirements, FMLA rights & responsibilities notice, Consequences of Failure to provide notice
Calculating Leave
01:45 p.m. – 02:15 p.m. Lunch Break
02:15 p.m. – 03:00 p.m.
Provisions of Workers' Compensation Legislation
Employers who need to carry Workers' Compensation coverage
Illnesses & injuries covered by Workers' Compensation; What Workers' Compensation doesn't cover
Employers' responsibilities under Workers' Compensation
03:00 p.m. – 03:30 p.m.
The Interplay of ADA, FMLA & Workers' Compensation
Employer responsibilities for purposes of determining which law, or laws, apply in particular situations
Best practices to keeping employers compliant
03:30 p.m. – 03:40 p.m. Break
03:40 p.m. – 4:00 p.m. Quiz, Conclusion & Q&A
Overview
Legal compliance can get confusing when some legal regulations seemingly overlap or even seem almost contradictory to implement. This is the case when the Americans with Disabilities Act (ADA), the Family and Medical Leave Act (FMLA), and Workers' Compensation intersect.
The intersecting of these three laws is complicated and open to problems if not handled correctly. ADA, FMLA and Workers Compensation have different goals and protections for employees, yet all three have provisions that may require an employer to give job-protected time off when the right circumstances are met.
It's essential for employers to understand Federal and State laws with respect to these three laws in order to be compliant.
The majority of unscheduled and scheduled absences are related to the illness of employees or their family members. Under those circumstances, one, both, or all three of these laws may be involved. Violations of these laws may result in lost wages, back pay, reinstatement, retroactive benefits, compensatory damages, and punitive damages.
In addition to employers legal responsibilities, employers also have moral and ethical responsibilities to ensure employees receive the benefits and protections these laws provide.
Why should you attend
The interplay of the Americans with Disabilities Act (ADA), the Family and Medical Leave Act (FMLA), and Workers Compensation laws has been referred to as the "Bermuda Triangle of employment law." It's imperative for employers to recognize and understand the interplay of the ADA, FMLA and Workers Compensation laws. Employers have legal responsibilities to comply with these laws or face significant violations for noncompliance. Employers have ethical and moral responsibilities to ensure employees receive the benefits and protections these laws provide.

Each of these three laws have different purposes. The ADA prohibits discrimination. The FMLA sets minimum leave standards. Workers compensation laws provide for payment of compensation and rehabilitation for workplace injuries and minimize employer liability.
Participating in this webinar will provide participants with a clear understanding of each of these laws and how they interact with each other, incorporating that information into company policies, and the ability to communicate those policies to employees.
Who will benefit
Senior Leadership
Human Resources Professionals
Compliance Professionals
Payroll Professionals
Operations Professionals
Managers & Professionals
Employees
This activity has been approved for 5 HR (General) recertification credit hours toward aPHR, PHR, PHRca, SPHR, GPHR, PHRi and SPHRi recertification through HR Certification Institute (HRCI). Please make note of the activity ID number on your recertification application form. For more information about certification or recertification, please visit the HR Certification Institute website at www.hrci.org
This program is valid for 5 PDCs for the SHRM-CP® or SHRM-SCP®
Your Instructor

Diane L. Dee, President of Advantage HR Consulting, has over 25 years of experience in the Human Resources arena. Diane's background includes experience in HR consulting and administration in corporate, government, consulting and pro bono environments. Diane founded Advantage HR Consulting in early 2016. Under Diane's leadership, Advantage HR provides comprehensive, cost-effective Human Resources solutions for small to mid-sized firms in the greater Chicagoland area.

Diane holds a Master Certificate in Human Resources from Cornell University's School of Industrial and Labor Relations and has attained SPHR, SHRM-SCP, sHRBP and HRPM® certification.

Diane is a member of the National Association of Women Business Owners and the Society for Human Resource Management. Additionally, Diane performs pro bono work through the Taproot Foundation assisting non-profit clients by integrating their Human Resources goals with their corporate strategies.
Frequently Asked Questions
What is a webinar?
A webinar is an interactive web conferencing medium that is a blend of audio, synchronized slides, polling and Q&A sent over the Internet. Webinars allow you to access the LIVE content at your convenience.
At what time should I login for the webinar?
The right time to login would be at least 20 minutes before the webinar - to check if your computer is working fine – audio and video. You will receive a mail a few days in advance of the webinar scheduled date and time with instructions to you–re your system settings for compatibility. Smart HR Learn recommends that the computer be tested at least an hour or two before the webinar is scheduled to begin.;
Is there a provision for refund, if so, how?
In case you are unable to attend a Live webinar that you have registered for, you can send in a request for a refund by e-mail prior to 48 hours of the webinar's scheduled date and time. You must state the name of the course, date of purchase and the reason for the refund request. All refund requests will be considered and responded to within two business days of receipt of request. In the event of a no-show or the non-functioning of your PC or server there would be no refund provided. However, attendee substitutions are welcomed at any time
I am unable to attend a LIVE webinar. Is there a recording I can listen to?
Yes we also provide recorded Webinars, basically the completed audio visual recording of the LIVE webinar, which includes the Q&A session.