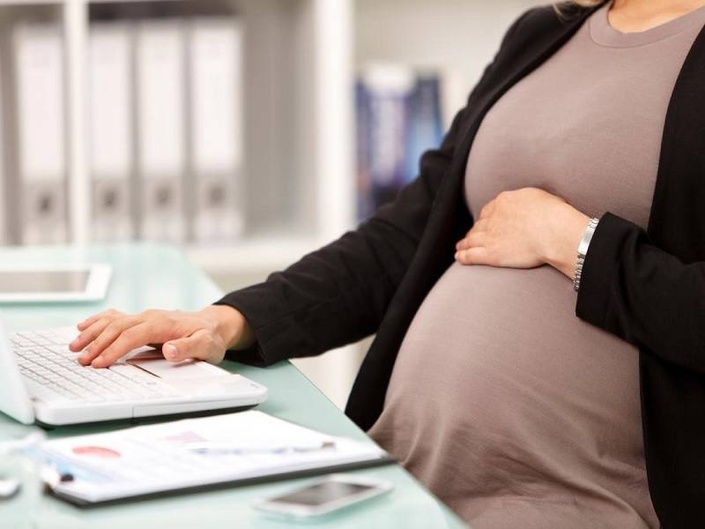 Understanding Pregnancy Leave and Return-to-Work Issues Live Webinar Online
On Demand Webinar Credits CPE, HR Certification Institute, NASBA, CLE, SHRM ( In Partnership With Lorman Business Center, LLC)
July 23 at 1:00 - 2:30 pm EST
Be aware of the EEOC's pregnancy accommodations and make sure you are compliant with accommodation and return-to-work issues regarding pregnancy leave law.

Most employers fail to understand the myriad of leave laws available to employees in general and often overlook their specific obligations to provide pregnancy accommodations. It is essential for employers to understand the specific requirements and eligibility standards of the various leave laws under federal and applicable state and local laws. Employers must continually keep abreast of the ever-changing leave laws to ensure proper administration.

Learning Objectives
You will be able to describe the rights and obligations of employer when handling pregnancy leave.
You will be able to identify the various federal leave laws related to pregnancy.
You will be able to recognize how the various leave laws work together.
You will be able to review the elements to avoid discrimination claims.
Agenda
Introduction
The Various Leave Laws Relating to Pregnancy
Family Medical Leave Act

Employer Coverage
Eligible Employees
Qualifying Circumstances
Serious Health Condition
Considerations During Leave
Notice Requirements
Designation

American With Disabilities Act

Employer Compliance
Definitions
ReturntoWork Accommodations

Pregnancy Discrimination Act

Definitions
Employer Compliance

State/Local Pregnancy Accommodation Laws

Individual State Requirements/Mandates
How the Leaves Work Together
Conclusion
Who should attend?
This live webinar is designed for human resource managers, personnel managers, benefits and payroll professionals, business owners and managers, CFOs, bookkeepers, accountants,controllers and attorneys.
Your Instructor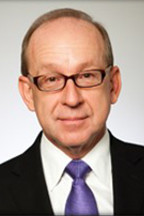 Partner with Atkinson, Andelson, Loya, Ruud & Romo
Practices in all areas of employment law, including unlawful harassment, discrimination, wrongful termination, employee classification, and wage and hour
Has been practicing law for more than 30 years and is a frequent speaker on numerous employment issues, including leaves of absence
Chairman of the Inland Valleys Employer Advisory Council
Credits
AL CLE 1.5

This course or a portion thereof has been approved by the Alabama State Mandatory Continuing Legal Education Commission for a maximum of 1.5 hours credit.

AR CLE 1.5

This course has been approved for 1.5 hours of CLE by the Arkansas CLE Board.

Arizona CLE 1.5

The State Bar of Arizona does not approve or accredit CLE activities for the Mandatory Continuing Legal Education requirement. This activity may qualify for up to 1.5 hours toward your annual CLE requirement for the State Bar of Arizona.

CA MCLE 1.5

Lorman Business Center, LLC. is a State Bar of California approved MCLE sponsor and this course qualifies for 1.5 CLE hours of participatory credit.

CT CLE 1.5

Neither the Connecticut Judicial Branch nor the Commission on Minimum Continuing Legal Education approve or accredit CLE providers or activities. This course has been approved for CLE credit in jurisdictions aside from CT and therefore it automatically meets the content and delivery requirements in Connecticut. Credit is based on a 60 minute credit hour and shall be awarded as follows: 1.5 CLE credit(s).

HI CLE 1.5

This program was approved by the Hawaii State Board of Continuing Legal Education for 1.5 CLE credit hours.

IL CLE 1.5

This course was approved for a total of 1.5 hours of MCLE Credit by the Illinois MCLE Board.

ME CLE 1.5

This course has been approved by the State of Maine Board of Overseers of the Bar. Lawyers who complete this course shall receive 1.5 hours of CLE credit under M. Bar R. 12.

NH MCLE 1.5

NH MCLE does not approve or accredit CLE activities for the NH Minimum CLE requirement. Lorman Education Services believes this course meets the requirement of NH Supreme Court Rule 53 and may qualify for CLE credit(s). Program Length: 90 Minutes.

NJ CLE 1.8

This program has been approved by the Board on Continuing Legal Education of the Supreme Court of New Jersey for 1.8 hours of total CLE credit.

NV CLE 1.5

This program has been approved by the Nevada Board of Continuing Legal Education for 1.5 CLE hours.

PA CLE 1.5

This Distance Learning program has been approved by the Pennsylvania Continuing Legal Education Board for 1.5 hours of substantive law, practice and procedure CLE credit.

RI CLE 1.5

This program has been approved by the Rhode Island Mandatory Continuing Legal Education Commission for 1.5 hours of CLE credit.

VT CLE 1.5

This program has been approved by the Mandatory Continuing Legal Education Board of Vermont for 1.5 hours of CLE credit.

WA CLE 1.5

This program has been approved by the Washington State Board of Continuing Legal Education for 1.5 hours of Law & Legal Procedure credit.

WI CLE 1.5

This program has been approved by the Board of Bar Examiners for 1.5 hours for use toward the Wisconsin Mandatory CLE requirement.

WV MCLE 1.8

This program has been approved by the West Virginia State Bar MCLE Commission for 1.8 MCLE hours.

HR Certification Institute 1.5

This program has been approved for 1.5 (General) recertification credit hours toward aPHR(TM), aPHRi(TM), PHR®, PHRca®, SPHR®, GPHR®, PHRi(TM) and SPHRi(TM)recertification through HR Certification Institute® (HRCI®). For more information about certification or recertification, please visit the HR Certification Institute website at www.hrci.org.

SHRM 1.5

Lorman Education Services is recognized by SHRM to offer Professional Development Credits (PDCs) for the SHRM-CPSM or SHRM-SCPSM. This program is valid for 1.5 PDC(s) for the SHRM-CP or SHRM-SCP. For more information about certification or recertification, please visit www.shrmcertification.org.

CPE 1.8 including Personnel/HR 1.8

Lorman Education Services is registered with the National Association of State Boards of Accountancy (NASBA) as a sponsor of continuing professional education on the National Registry of CPE Sponsors. State boards of accountancy have final authority on the acceptance of individual courses for CPE credit. Complaints regarding registered sponsors may be submitted to the National Registry of CPE Sponsors through its web site: https://www.nasbaregistry.org/cpas/complaints. For more information regarding administrative policies such as complaint and refund, please contact our offices at 866-352-9539. CPE Credit: Maximum Credit Hours: 1.8 each session (based on a 50 minute credit hour). You must attend at least 50 minutes to obtain credit. Field of Study: Personnel/HR for 1.8 hours. Prerequisite: basic knowledge of employment laws. Level of Knowledge: Intermediate. Teaching Method: Seminar/Lecture. Advance Preparation: None. Delivery Method: Group Internet Based. Please refer to the information in this brochure for outline, course content and objectives. Upon completion of this course, you will receive a certificate of attendance. Final approval of a course for CPE credit belongs with each state's regulatory board. Please note: In order to receive CPE credit for this course you MUST use the streaming audio option, as well as enable and complete the required progress checks.

Lorman Business Center, LLC. is a registered provider for CPA CPE through the State Education Department of New York, Sponsor number: 000640. The following course will carry the subject area of Advisory Services for 1.5 hours