Webinar Building Salary Budgets and Merit Matrixes in Today's Economy
Thu, December 5, 2019 at 1:00 PM – 2:00 PM EDT Duration 60 Minutes
Enroll in Course
SE CODE TNKS10 AND GET 10% OFF
Speaker: Teri Morning, MBA, MS, specializes in solving company "people problems." She provides HR department expertise to small and mid sized companies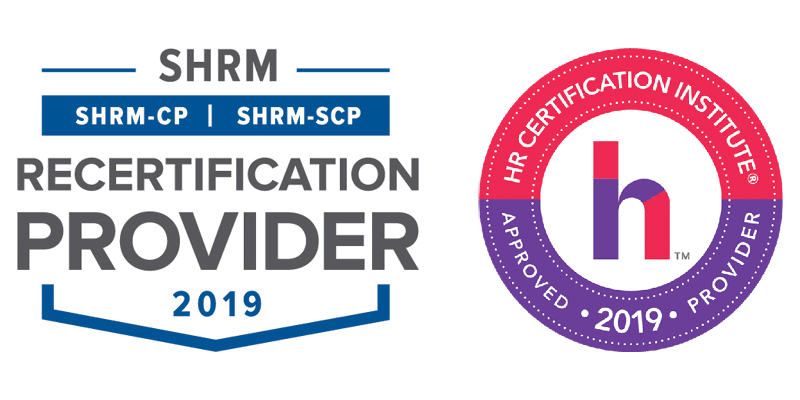 This activity has been approved for 1 HR (General) recertification credit hours toward aPHR, PHR, PHRca, SPHR, GPHR, PHRi and SPHRi recertification through HR Certification Institute (HRCI). Please make note of the activity ID number on your recertification application form. For more information about certification or recertification, please visit the HR Certification Institute website at www.hrci.org

Overview
People work for money. Even people who love their jobs likely would not perform them free. The salary budget while often the biggest expense in a company is to employees, a reward system for their work performed in your company and for the skills they bring to the workplace.

Today, every company is a performance based company and as such needs to learn how to use what salary budgets it has for maximum effect on employee performance while still ensuring equity within internal and external components and avoiding compliance problems. However realistically, salary budgets and increase budgets are determined by not only compensation philosophy and range movements but the actual budget (or not) for increases the employer has.
Before you get started, keep in mind that adopting a competitive, performance-based pay philosophy requires some extra work. In order to differentiate wages based upon the results of your employees, you need to know what you want people to do, be able to sort out how they are performing and, based on that, differentiate their pay.
Objectives

Basic elements of a salary system
What is variable pay
How to use variable pay
Recognizing performance with pay
The right frequency of performance reviews
Using a limited budget most efficiently
Why Should you Attend
When your supervisors determine which employees will get pay increases and how much they deserve, they are making or breaking your business. How? By connecting performance to pay, or not, your managers tell your employees what sort of work ethic, skills, and attitude get rewarded at your company.
The benefit of your extra effort regarding compensation is that you can drive your funds towards rewarding high-performing employees who may even be paid less than the market. You will first look at your best-performing employees, and then within that category, push more money towards those who are paid less than the market.
Areas Covered

What is internal and external equity? How to understand and use ranges effectively
How salary compression and salary inversion happen and what you can do
Current salary structure - Understanding how those numbers got that way and what they mean
Building modern salary budgets and matrixes

Using what money you have (no matter how little) for increases in a more effective way - offsetting the effects of salary compression while rewarding higher performers How an automatic Cost of Living Increase (COLA) nowadays is akin to the idea of Santa Claus. Nice but not real

How small or mid-sized businesses can have more flexibility with pay in a tight economy
Compensation is a reward system. Changing the mindset of pay and taking the mystery out of pay

How explaining how salary ranges are determined and increases awarded can help an employer operationally - not only at increase time but also year round

Mistakes than can blindside an employer compliance wise
Who will Benefit
HR Managers
HR Generalists
Business Owners and CEO's
Plant Managers
Management Personnel
Compensation Associates
CFO's
Your Instructor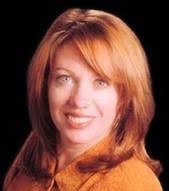 Teri is the founder and President of Hindsight Human Resources
Teri Morning, MBA, MS, specializes in solving company "people problems." She provides HR department expertise to small and mid sized companies.
Teri also sources HR software solutions for incident tracking, employee relations, safety (Incident Tracker), compensation (Compease) and performance management (Performance Pro).
Twenty+ years human resource and training experience in a variety of fields, including retail, distribution, architectural, engineering, consulting, manufacturing (union), public sector and both profit and non-profit companies.
Teri has enjoyed consulting with employers on their problems and trained managers and employees for over 20 years, meeting and working with employees from all types of businesses.
In addition to a MBA, Teri has a Master's degree in Human Resource Development with a specialization in Conflict Management.
Teri was certified by the State of Indiana in mediation skills, and Teri is currently certified in Project Management and IT Management and qualified as a Myers-Briggs practitioner. Teri has held the PHR, SPHR, SPHR-CA and SHRM-SCP certifications.
Frequently Asked Questions
At what time should I login for the webinar?
The right time to login would be at least 20 minutes before the webinar - to check if your computer is working fine – audio and video. You will receive a mail a few days in advance of the webinar scheduled date and time with instructions to you–re your system settings for compatibility. Smart HR Learn recommends that the computer be tested at least an hour or two before the webinar is scheduled to begin.;
How do I join a Webinar?
You can join a webinar using a PC or Mac®. You will receive an email, inviting you to join the webinar at least 48 hours before the webinar date and time. Please click the link and enter your name and email address to join the session by selecting the ?Join a Webinar? button.
Is there a provision for refund, if so, how?
In case you are unable to attend a Live webinar that you have registered for, you can send in a request for a refund by e-mail prior to 48 hours of the webinar's scheduled date and time. You must state the name of the course, date of purchase and the reason for the refund request. All refund requests will be considered and responded to within two business days of receipt of request. In the event of a no-show or the non-functioning of your PC or server there would be no refund provided. However, attendee substitutions are welcomed at any time.