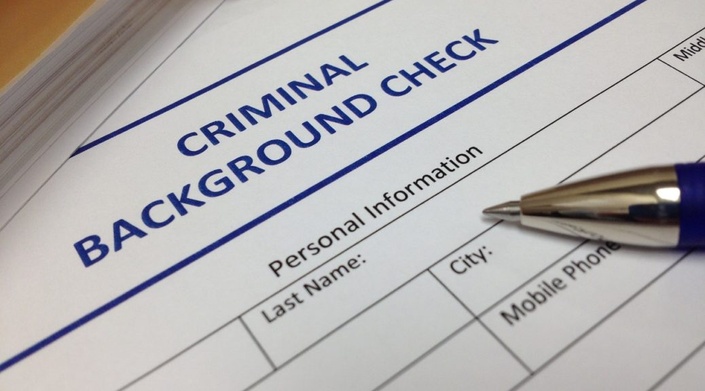 Webinar How to Implement Criminal Background Checks without Violating Current "Ban the Box" Regulations
On Demand Webinar Duration 90 Minutes
Enroll in Course
Speaker : Dr. Susan Strauss RN Ed.D is a national and international speaker, trainer and consultant. She has worked as a psychiatric nurse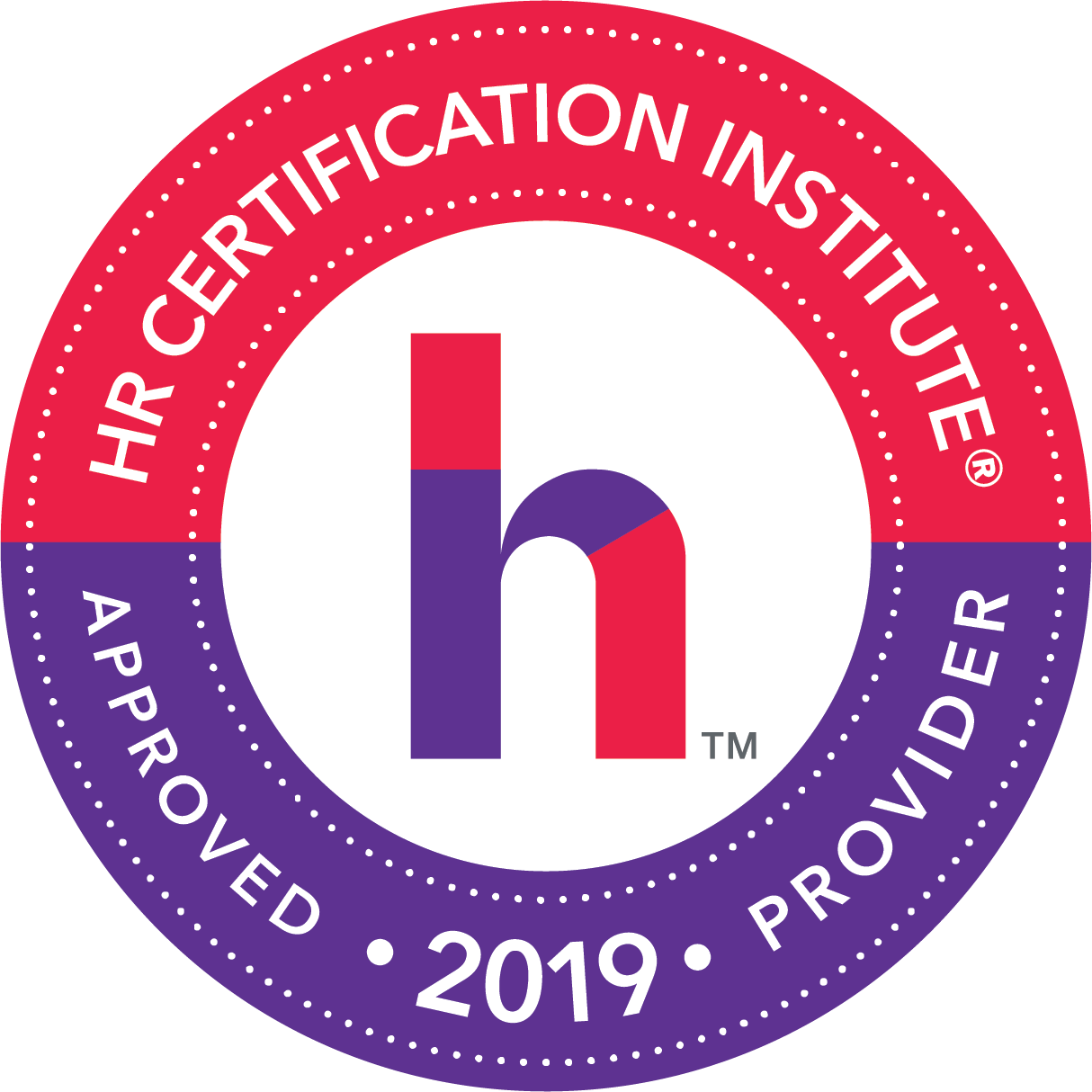 This activity has been approved for 1.5 HR (General) recertification credit hours toward aPHR, PHR, PHRca, SPHR, GPHR, PHRi and SPHRi recertification through HR Certification Institute (HRCI). Please make note of the activity ID number on your recertification application form. For more information about certification or recertification, please visit the HR Certification Institute website at www.hrci.org

Overview
Close to 90% of employers conduct background checks on some segment of their employees/job applicants. Conducting background checks is a normal part of business especially if you want to have a safe work environment and hire quality employees. Additionally, employers have the added pressure to ensure they avoid negligent hiring claims. Employers need to balance their concerns for hiring quality employees with compliance of fair hiring practices. The "Ban the Box" campaign has spread far and wide. It is not easy to navigate this landmine and stay within regulations.

The "Ban the Box" initiative was started by a group of formally incarcerated individuals and their families in 2004. However, the first state to follow a "Ban the Box" concept was Hawaii in 1998. " Ban the Box" defined is a ban or removal of the check box in an application for employment where a candidate is asked, if they have ever been convicted of a crime at the onset of the application process.

The goal of this campaign is to have applicant/candidates assessed based on the ability to do the job and not based on any prior criminal history to level the playing field for the formerly incarcerated who have served their time. There are many economic reasons to promote this initiative. There are 70 million US adults with arrests or conviction, many who are turned away from applying due to employers asking about previous criminal records. The cost of these adults on the economy is estimated at $78K-$87K in losses in one year. Employing the formerly incarcerated has a positive impact in the economy. Increases tax contributions and saves money by keeping people out of the penal system

Objectives of the Presentation

What are the clear reasons for "Ban the Box" and how was it started
What are the restrictions with "Ban the Box" and how can employers navigate the regulations
Where in the applicant/candidate selection process is it ok to ask about criminal history?
Implementing criminal background checks that will meet the "Ban the Box" initiatives and guidelines
What steps can you take to ensure you are not charged with negligent hiring
Provide an understanding of the EEOC guidelines and goals when it comes to background check screening
How to ensure you are not violating the "Ban the Box" initiative by integrating appropriate policies and procedures that meet the regulation guidelines
What tools are there to mitigate "Ban the Box" regulations
How to manage Third Party Administrators (TPA) or Vendors who are performing background screening services to ensure they are compliant
Why Should you Attend
Employers need to be concerned about "not" considering candidates with criminal records in their employment pool as more states and employers "Ban the Box". It is critical for employers to be aware of which states have established laws eliminating this initiative which can impact them and have them at risk of violating the Title VII. Yes, employers can be sued! The objective of this course is to prepare employers in navigating the "Ban the Box" initiative by balancing the needs of the business with compliance of the regulations. The course will identify the process in selecting candidates based on the employee's experience and qualification instead of prejudging them based on their conviction. In addition, employers will have the opportunity to see what states require employers to adhere to the guidelines.
Who will Benefit

All Employers
Business Owners
Company Leadership
Small business owners
Managers/Supervisors
Compliance professionals
HR professionals
Topic Background
Prior to "Ban the Box" Initiatives (also called Fair Chance), effective 2012, the Equal Employment Opportunity Commission (EEOC) updated the "Enforcement Guidance on the Consideration of Arrest and Conviction Records in Employment Decisions under Title VII of the Civil Rights Act of 1964". In this guidance, it was clear the position taken by the EEOC was to reduce discrimination against people who were convicted of crimes and served their time. The EEOC encourages employers to judge candidates not by their arrest or conviction record but by their qualification and ability to perform the job. One of the goals of the EEOC's guidance was to help people in demographic groups with higher incarceration rates (identified as Black and Latinos as per the EEOC) get jobs and not be excluded from the candidate pool due to a criminal history.

Your Instructor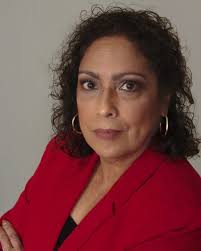 HR Compliance Solutions, LLC Compliance Officer Bio-Margie Faulk, PHR, SHRM-CP is a senior level human resources professional with over 14 years of HR management and compliance experience. A former Compliance Officer for a defense contracting technologies firm, Margie has worked as an HR and Compliance advisor for major corporations and small businesses in the small, large, private, public and Non-profit sectors. Margie is bilingual (Spanish) fluent and Bi-cultural.

Margie's focus is on multi-state, national, state and local workplace compliance. Additionally, Margie is working on International compliance initiatives globally which includes workplace compliance in other countries like the UK, Canada, France, Brazil, China, Africa, Mexico and India, just to name a few.
Margie has created and presented seminars/webinars for many compliance institutes. These national training providers, offer compliance training to professionals, business owners and companies interested in having their company compliant with workplace and industry regulations.
Margie holds professional human resources certification (PHR) from the HR Certification Institution (HRCI) and SHRM-CP certification from Society for Human Resources Management. Margie has completed the Certified Compliance and Ethics Professional training and is a member of the Society of Corporate Compliance & Ethics (SCCE)
Frequently Asked Questions
What is a webinar?
A webinar is an interactive web conferencing medium that is a blend of audio, synchronized slides, polling and Q&A sent over the Internet. Webinars allow you to access the LIVE content at your convenience.
At what time should I login for the webinar?
The right time to login would be at least 20 minutes before the webinar - to check if your computer is working fine – audio and video. You will receive a mail a few days in advance of the webinar scheduled date and time with instructions to you–re your system settings for compatibility. Smart HR Learn recommends that the computer be tested at least an hour or two before the webinar is scheduled to begin.;
How do I join a Webinar?
You can join a webinar using a PC or Mac®. You will receive an email, inviting you to join the webinar at least 48 hours before the webinar date and time. Please click the link and enter your name and email address to join the session by selecting the ?Join a Webinar? button.
I am unable to attend a LIVE webinar. Is there a recording I can listen to?
Yes we also provide recorded Webinars, basically the completed audio visual recording of the LIVE webinar, which includes the Q&A session.
Is there a provision for refund, if so, how?
In case you are unable to attend a Live webinar that you have registered for, you can send in a request for a refund by e-mail prior to 48 hours of the webinar's scheduled date and time. You must state the name of the course, date of purchase and the reason for the refund request. All refund requests will be considered and responded to within two business days of receipt of request. In the event of a no-show or the non-functioning of your PC or server there would be no refund provided. However, attendee substitutions are welcomed at any time.